If you asked most color pros to name their greatest pain points when working on dark bases, the answers would probably all run along the same lines. Frustration number one is reflecting—dark bases suck up light, resulting in color that can appear flat, dull, and one-dimensional. Frustration number two is predictability, or rather unpredictability, of the color result. Due to the warm undertones in dark hair, it is often difficult to be 100 percent certain of what the result will be when going lighter. That is why Matrix has created SoColor Pre-Blended Triple Blends—three new level 3 shades designed to improve the quality of color services on levels 1-4 and remove the unpredictability of working on darker shades.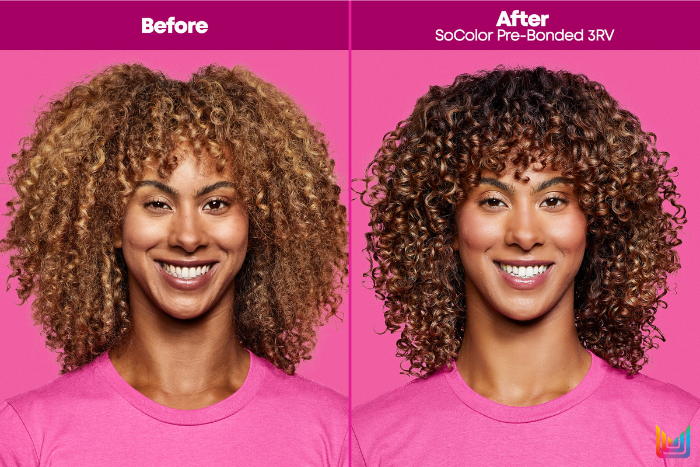 How It Works:
Triple Blends are perfect for clients with dark bases because they are pre-blended with three calibrated tones for visible reflect and predictable results on dark bases. They are also pre-bonded so hair integrity is intact, without the need to mix in bonding formulas. The new Level 3 lineup includes 3AA, darkest brown ash; 3RV, darkest brown red violet; and 3BR, darkest brown red.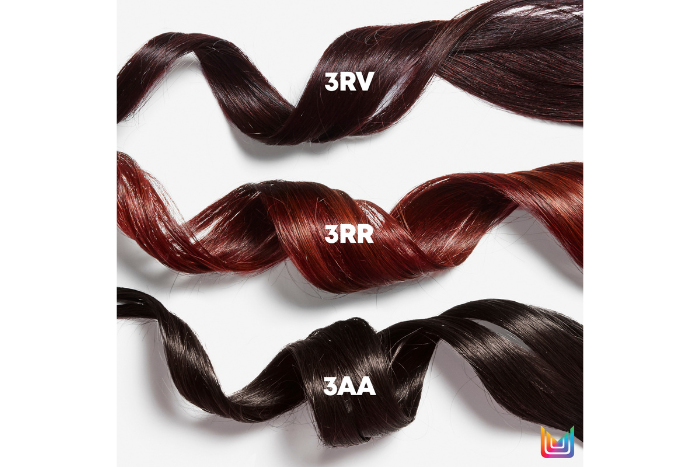 What The SoColor Pre-Blended Triple Blends Do:
Primarily, the three calibrated tones create glorious reflect and shine, something that is often a challenge to achieve on darker bases. They add richness and dimension to every color service, which means no more shadowy or flat color. Next, the balanced composition of each shade lets stylists create neutral, predictable tones without unwanted warmth, even within the red violet and red families. Stylists can also count on up to 50 percent grey coverage.
Pro Tip: For clients who are 50 to 100 percent grey, use the Matrix SoColor Reflect collection.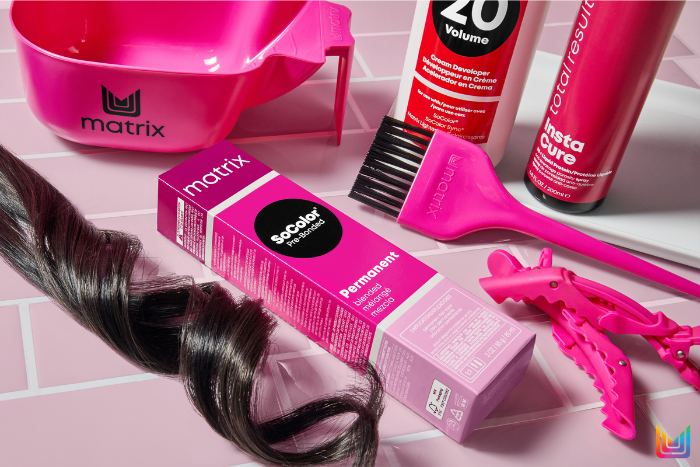 Best Ways To Use The New Level 3's:
Both retouching and grey blending are possible with these new Triple Blends. Matrix Artist Pati Rodriguez's (@pati.rodrigz) favorite uses for each of these shades is as the base color in her Matrix Multi-Melt technique.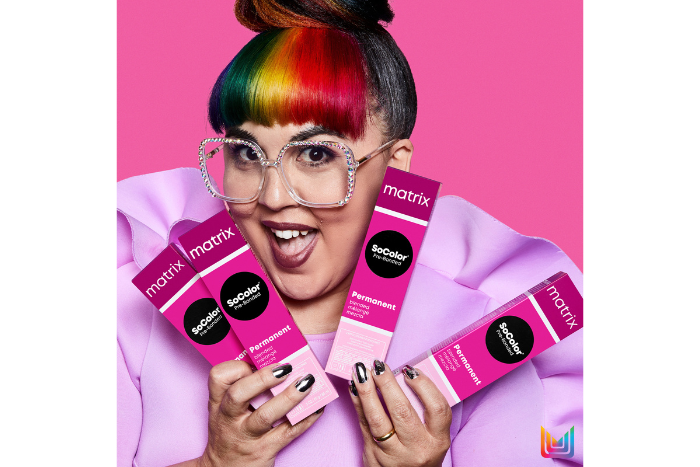 How The Color Melting Service Works:
Start by selecting three shades from dark to light—the more variance between shades, the more dimension you will achieve. Then apply the shades in this order: the darkest shade, in which one of the three new Triple Blend shades would be ideal, at the base, the lightest shade on the ends and the mid-range shade on the mid-lengths. Finally, use your fingers, grasping sections between your index and middle fingers, to melt the three shades together, creating a seamless blend and encouraging thorough saturation.
"The Matrix Multi-Melt technique is perfect for adding dimension. Where you place your formulas will affect how much depth you see in the result. For more depth, pull your base formula down. For brighter results, place your ends formulas higher on the hair strand."
- Pati Rodriguez.(@pati.rodriigz),
Matrix Artist
If you have been searching for a way to offer your dark brunette clients more reflective, healthy, dimensional color results, check out Triple Blends, the latest SoColor Pre-Bonded release from Matrix.