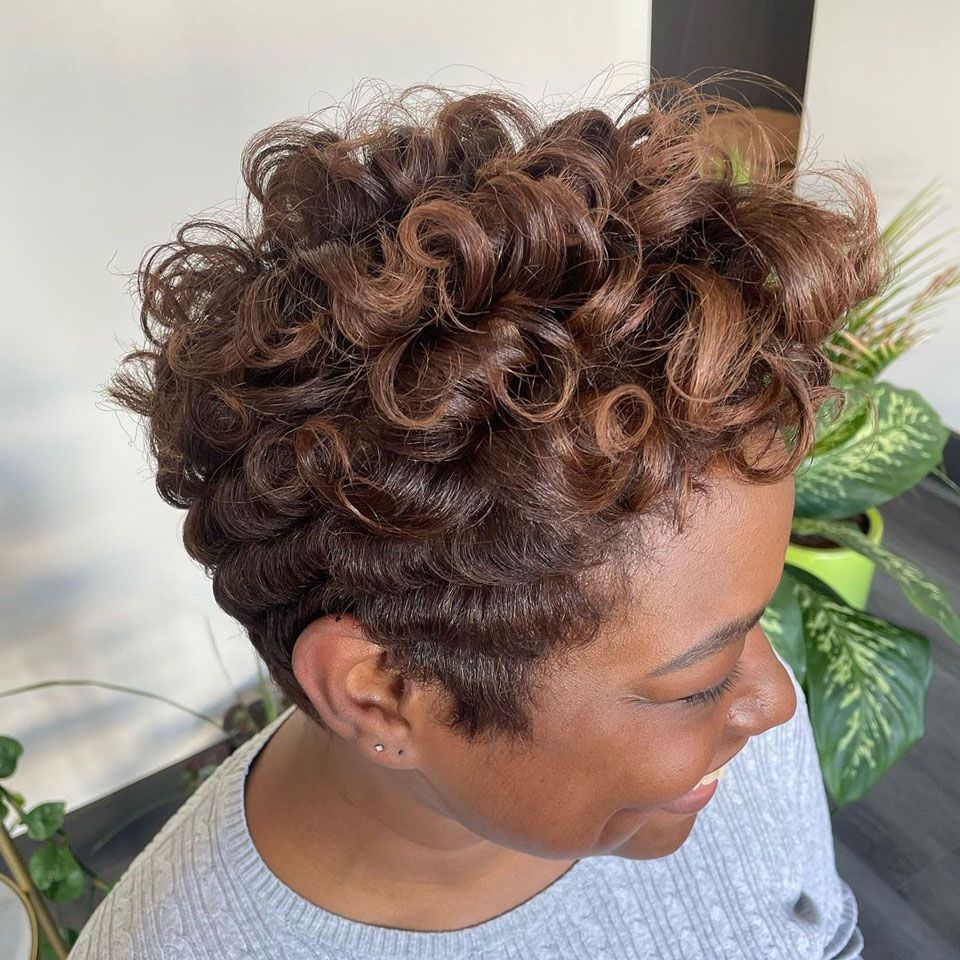 The familiar end of year rush is upon us. From back-to-back appointments to overflowing waiting areas, the holiday season is an overwhelming time for salon's. To help you prepare, we've rounded up our top tips to help you boost your business and maximize your earnings this holiday season. On top of being up to date on latest color and styling trends it's important to stock up on the latest and greatest products. From protecting every client's hair to maximizing your time in the salon, read on for tips to earn more during the holiday rush.
LEVERAGE EXPRESS COLOR & SERVICES WITH COLOR GELS LACQUERS 10 MINUTE COLOR
One of the biggest innovations in color this year is Redken's new Color Gels Lacquers 10 Minute Permanent color technology. This express liquid color achieves up to 100 percent gray coverage in just 10 minutes, perfect for busy clients in need of root touch-ups. During the holidays, this is a great service to promote for clients overwhelmed by busy schedules or for those in need of a quick touch up before the new year.
With a Smart Pause Technology that prevents over-processing, Color Gels Lacquers 10 Minute has one to one shade match with Redken's original Color Gels Lacquers, so no need to worry about banding when switching between formulas. There are so many ways to use Color Gels Lacquers 10 Minute to boost your business. From selling root touch-ups as an add-on service to finally having time for those walk-in clients, here are some of our favorite ways to earn more with this express liquid color:
On top of root touch-ups, many colorists use Color Gels Lacquers 10 with Shades EQ as a quick way to add dimension and blend retouches. Check out some of our favorite results in action below.
https://www.instagram.com/reel/CVQ81bnNARv/?utm_source=ig_web_copy_link
This fast grey coverage perfectly highlights everything we love about Color Gels Lacquers 10 Minute Color. @Rubyredrootscreates a caramel dream on her client's beautiful, textured hair.
Formula:
CGL10 7N + 20 Volume Developer
https://www.instagram.com/reel/CVlzlHRLUHo/?utm_source=ig_web_copy_link
Rachel Redd (@Rachel_Redd) gets creative with Color Gels Lacquers 10 Minute Color and Shades EQ to completely refresh her client's grown out red hair. Rachel loves hand-painting dimension into hair to help growth remain seamless. We love this final copper tone.
Formula:
Highlights: Flash Lift Bonder Inside + 20 Volume Developer
Base: CGL10 6R0 and 30 volume (base)
Ends: CGL10 7R0 and 30 volume (ends)
Shades EQ Yellow Kicker and Orange Kicker with Gloss to Gel Processing Solution
https://www.instagram.com/tv/CTSQLDtJ1pn/?utm_source=ig_web_copy_link
Jack Martin (@Jackmartincolorist) walks us step-by-step through his grey coverage process with Color Gel Lacquers 10 Minute Color, even on a client with particularly resistant gray hair.
Formula:
CGL10 5N + 20 Volume Pro-oxide Developer
ELEVATE BACKBAR TREATMENTS:ACIDIC BONDING CONCENTRATE
As the year comes to an end, your client's hair health should be at the forefront of your mind. Whether they're undergoing a lightening service or have dry or damaged, it's important to offer restorative in-salon treatments and take-home haircare regimens that will restore and strengthen their hair. Redken's Acidic Bonding Concentrate is the perfect answer for both.
This all-in-one system of shampoo, conditioner, and leave-in conditioner repairs and conditions all hair types and textures. Targeting hair protein, moisture and pH, Acidic Bonding Concentrate is the perfect treatment for a total hair transformation. Not only is this a product you can sell at your salon directly to clients, but it's also the perfect addition to your backbar services. With instant results, this treatment has quickly become a client favorite at salons.
The backbar assortment of Acidic Moisture Concentrate and Acidic pH Sealer allows you to create customized solutions based on your client's hair needs. This personalized service is an amazing way to promote a luxury experience for clients in need of a little extra love this holiday season.
Click to learn more about how to boost your business with Acidic Bonding Concentrate.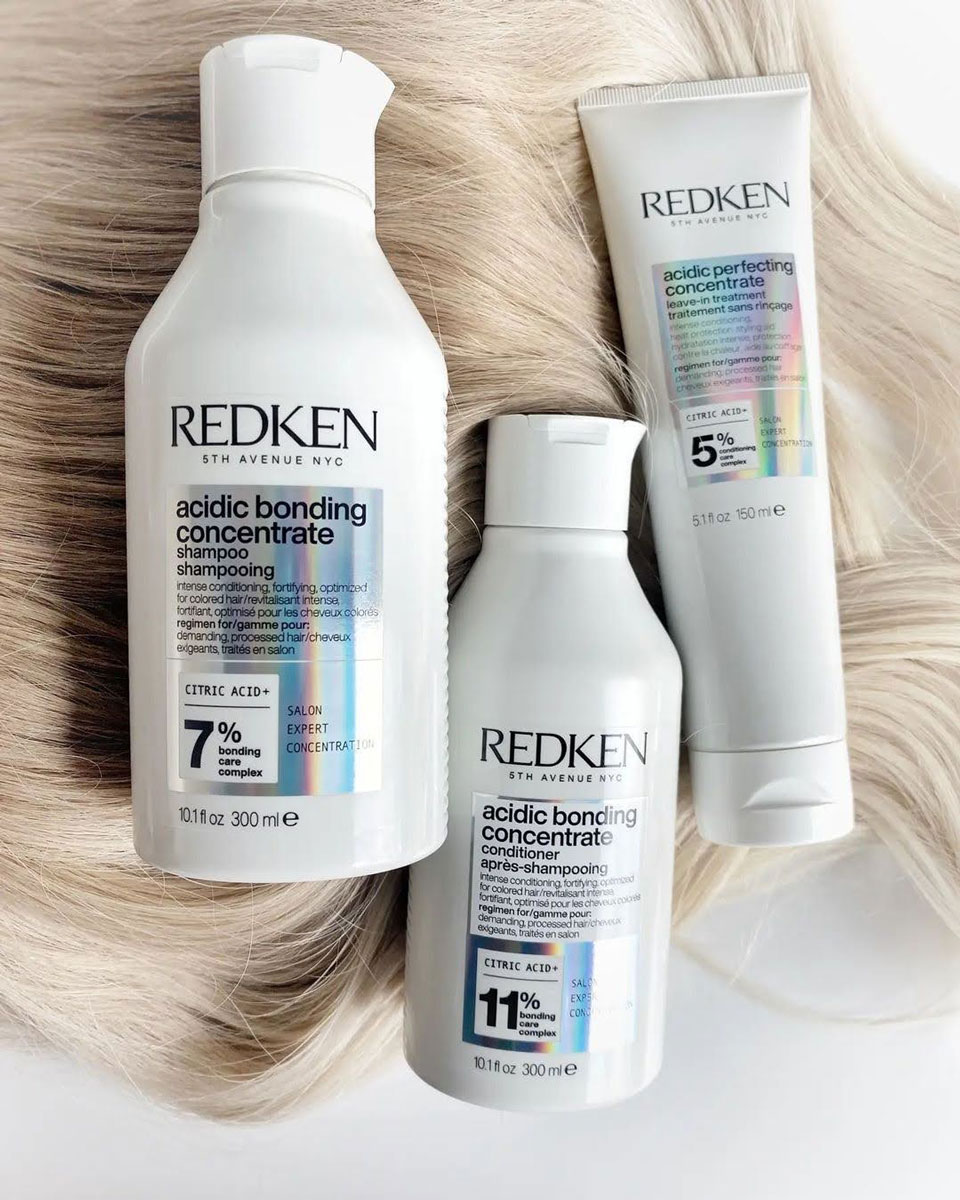 UPDATE SERVICE MENUS
There's no better way to capitalize on the holiday rush than to make sure your services and prices are up to date. From adding new backbar treatments to updating your color service menu, make sure you re-evaluate your existing menu.
For the holidays, consider adding a seasonal service menu to encourage clients to shake up their routine appointment. A holiday styling menu is the perfect addition to your existing offerings. Curate your favorite festive hairstyles, classic blowouts and elegant updos in a browsable menu for your guests to choose from. Not only does this help those looking for a style, but it also encourages clients who came for a color refresh or hair cut to consider additional services. Be sure to price accordingly
About Expert
Discover expert advice from Redken and the industry's most trusted artists and educators. Whether it's the latest, on-trend techniques or tips that will boost your business, they're here to make sure you reach your full potential!
up next
Build Your Business With Color Gels Oils
Build Your Business With Color Gels Oils
Written by 
Redken Team
Sep 21, 2023
Read time 5 min