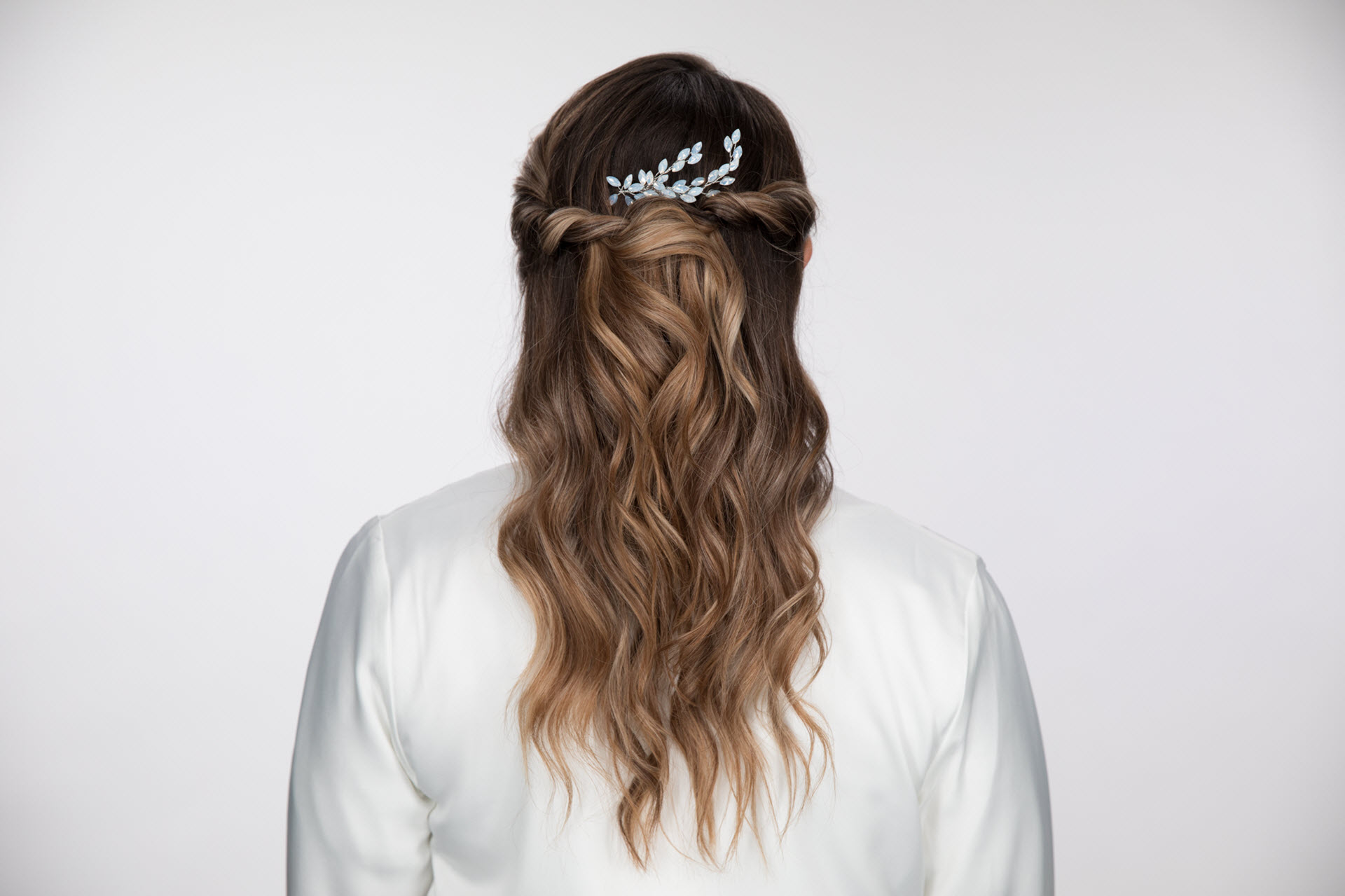 Photography: Courtesy of Redken
Working with a beach bride?
Redken Artist Jackie Litscher
shows us how to achieve this romantic yet casual look. "My beachy bridal inspiration for this style was a chic, effortless look that also has a classiness behind it," says Litscher. "This look will last all day and night, and your clients can really make the look their own by adding in a hair piece like I did here, by twisting their hair into a knot at the back of their head, or by leaving all their hair down with loose waves. The hair piece really adds a fun element to the look―it's the perfect addition for an effortless look with a twist."
GET THE LOOK:
• Prep dry hair with a few spritzes of
Redken Iron Shape 11
throughout lengths and ends for heat protection, and a touch of hold.
• Comb out 1" sections of hair with a fine-tooth comb, then use a 1" curling iron on each section moving away from the face.
• Allow all curled areas to cool.
• Using a crimping iron, crimp the under layers at the back of the head for added root volume. If you don't have a crimping iron, simply backcomb these sections with a fine-toothed comb.
• Starting on one side of the head, take the face-framing sections in the front―about ¼ of total hair's thickness―and separate into two sections.
• Twist these sections around each other, then secure in the back with bobby pins. Repeat on the other side.
• Using your fingers, allow the face-framing baby hairs to peek out on either side to soften the look and add to its effortless vibe.
• Spray a few spritzes of
Redken Control Addict 28
all over for hold and protection against humidity.
• If desired, secure a barrette or embellished hair piece in the back to add a bit of extra polish.