Are you ready to balayage better? Matrix has launched new haircolor innovations designed to keep your balayage on point this season and keep your clients in perpetual states of blonde bliss.

MATRIX OPEN AIR PRE-BONDED CLAY LIGHTENER For Flawless Application
Here's the Matrix lightener balayage-lovers have been waiting for. New Open Air Pre-Bonded is a clay lightener that's formulated with citric acid and glycine to protect the inner hair structure and keep fibers strong during the lightening process. The whipped kaolin clay blend saturates strands thoroughly and forms to hair's natural bends, making Open Air Pre-Bonded the ideal clay lightener for all hair types and textures. It gives you the power to balayage every pattern better and beautifully. You get up to seven levels of clean, even lift and the unique pink formula elevates the overall aesthetic of your lightening service.

"I'm obsessed with Open Air Pre-Bonded," says Matrix Hair Artist Jill Rae (@thejillrae). "It has a beautiful, whipped texture that gives me so much control while gliding onto the hair like icing a cake. The texture didn't dry out or transfer as I moved from section to section. The lift was very even and predictable. This product goes so much farther than other clay lighteners I have tried."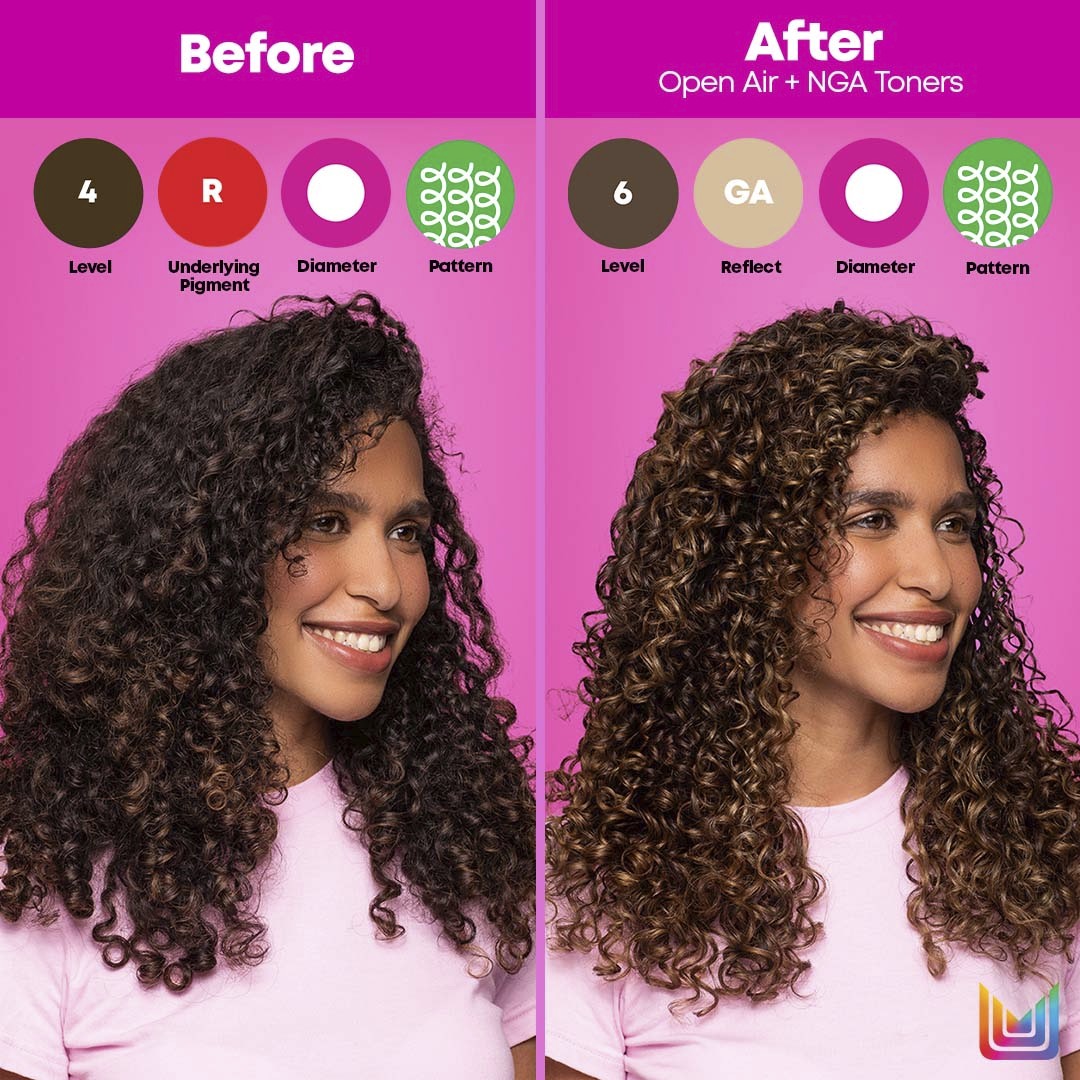 SOCOLOR SYNC PRE-BONDED NEUTRAL GOLD ASH SHADES For Bronde Perfection
You've seen bronde trending all over Instagram and the trend is here to stay. Bronde shades are universally flattering because they complement all skin tones and enhance both brunettes and blonde clients. Clients also love bronde because they can wear year-round with very simple maintenance.

The new SoColor Sync Pre-Bonded Neutral Gold Ash Acidic "Bronde" shades provide the perfect mix of cool and warm tones, with a brown-to-tan background, for lived-in, multi-dimensional results. The new bronde shades come in three levels (6NGA, 7NGA, 9NGA) with an acidic formula for deposit-only color and care after a lightening service. Like all SoColor Sync shades, the new Bronde toners are Pre-Bonded (bonder is already mixed in each tube) to protect the hair's integrity and provide gorgeous shine and ultra-conditioned results.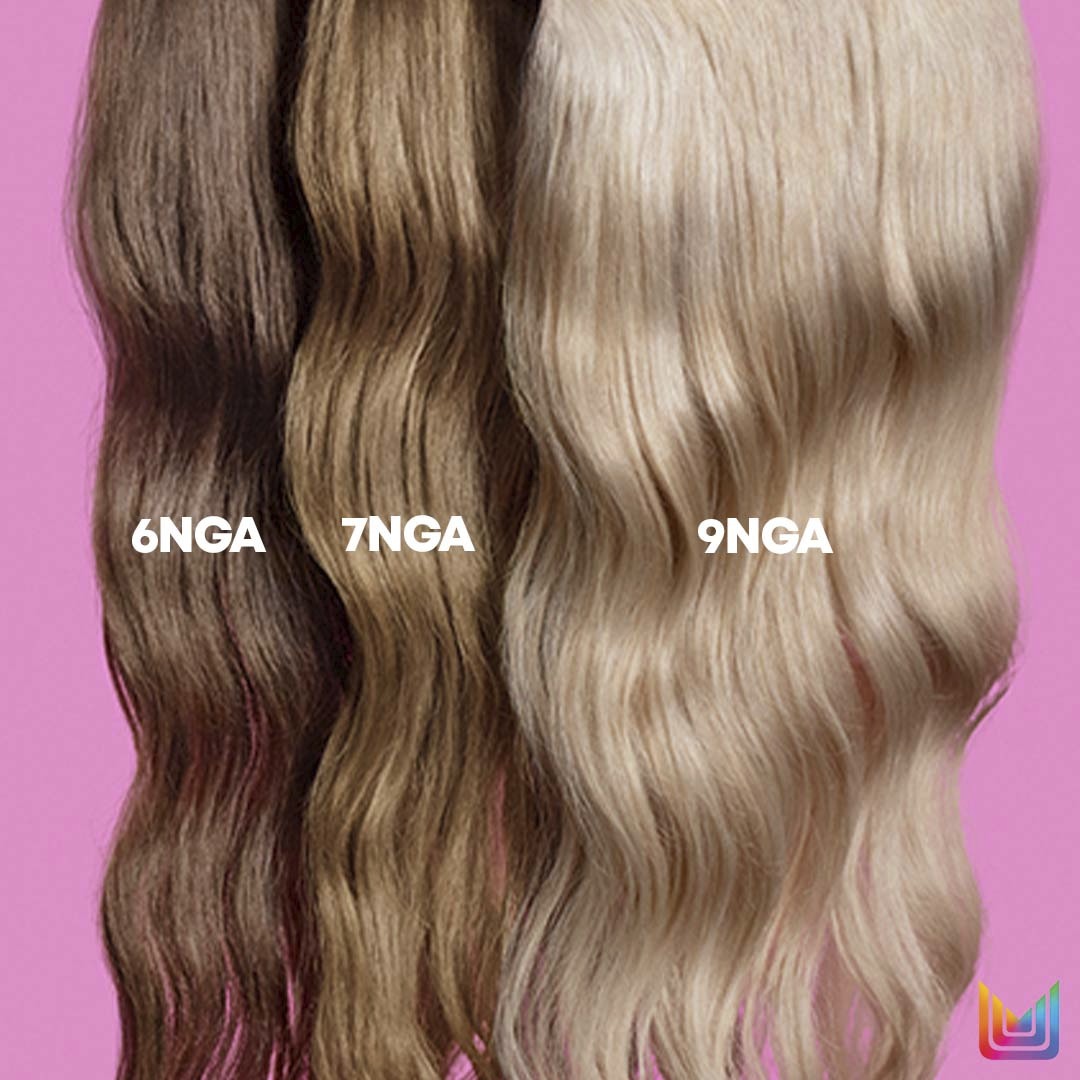 While bronde trends are driving clients to your chair, healthy color results keep them coming back. "Creating a dimensional balayage and toning melt with the new NGA shades was so easy," says Rae. "My client said her hair felt healthier than when she came in. The shine was through the roof and the reflection was fantastic."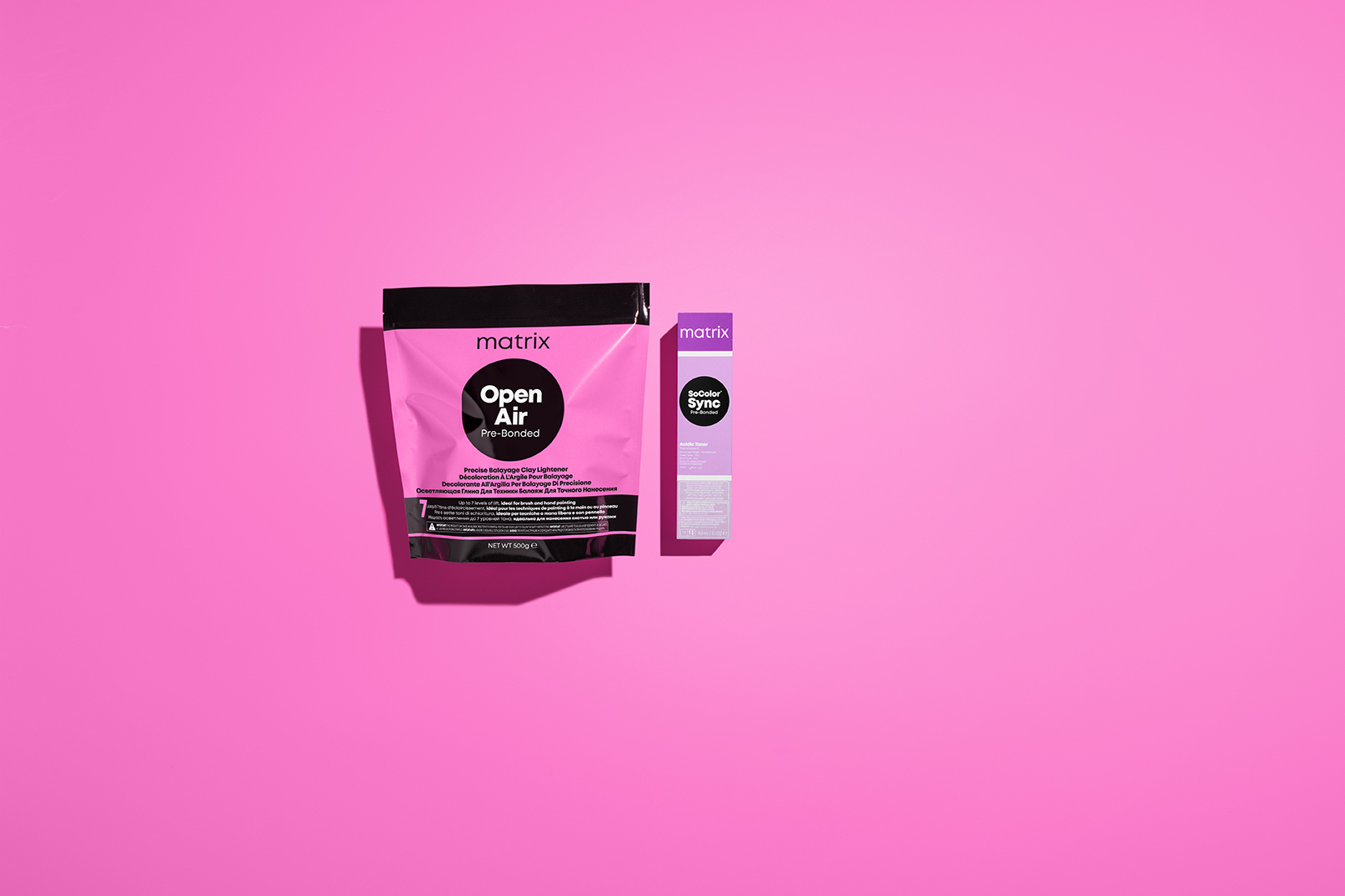 BRONDE BALAYAGE FORMULAS
Ready to see these new tools in action? Here are two transformations from Matrix Artists Arriel Jennings (@arrielelyse) and Jill Bogers (@thejillrae).

CARAMEL BRONDE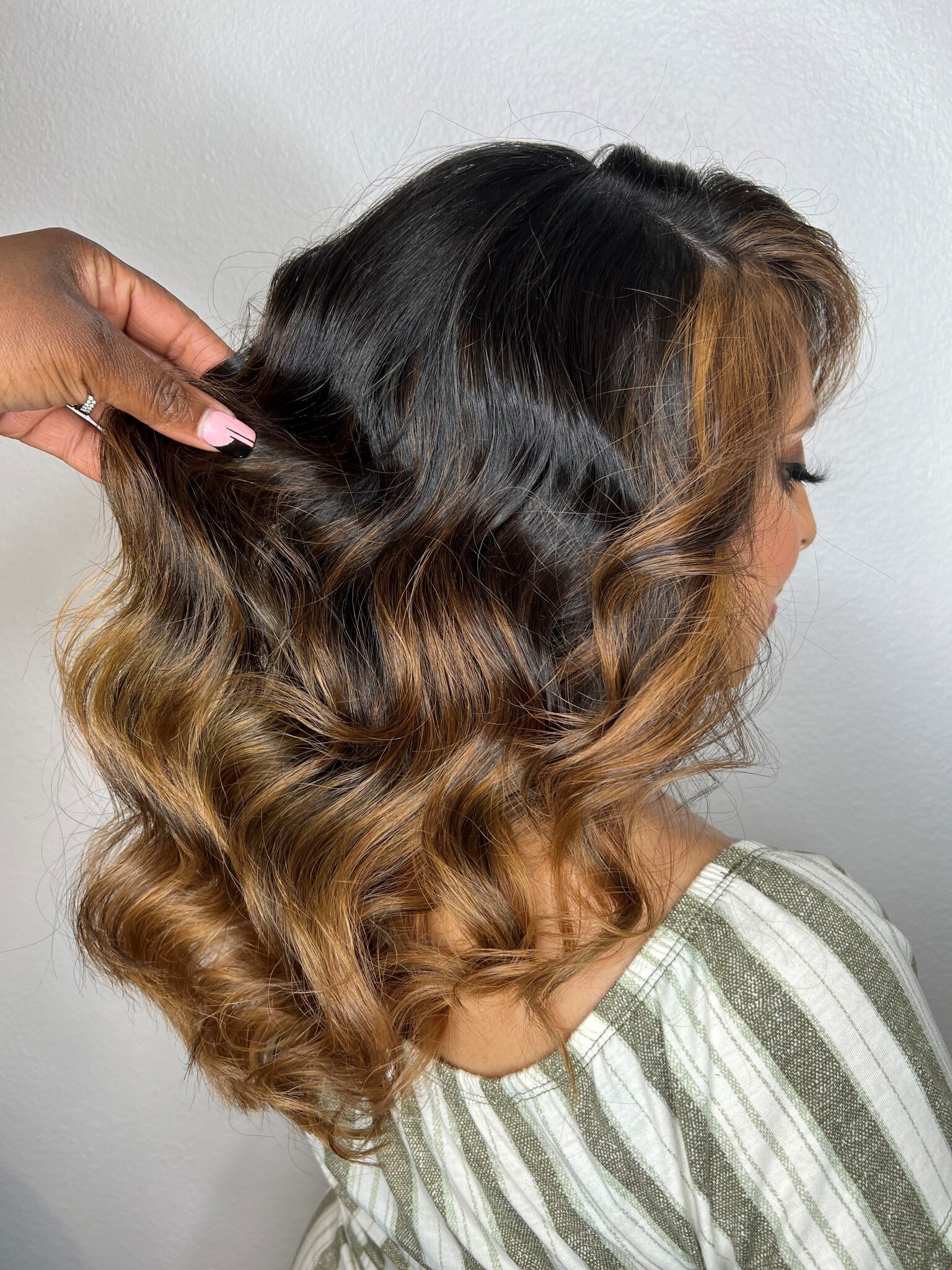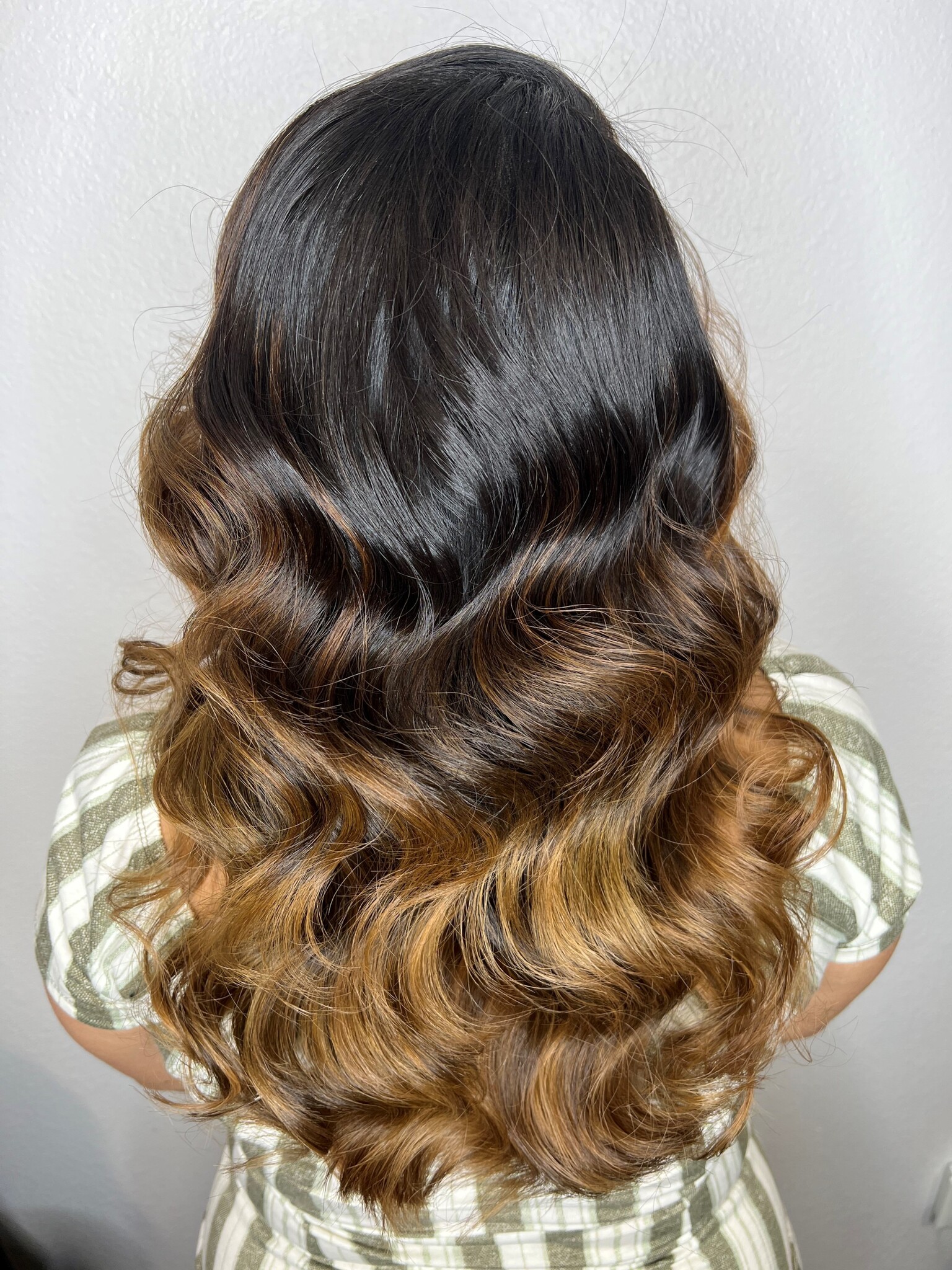 Formula by Matrix Artist Arriel Jennings
Starting Level: 4
Underlying Pigment: Red
Diameter: Medium
Pattern: Slight wave
Formulas:

Formula A: Matrix Open Air Pre-Bonded Lightner + 30-Volume developer
Formula B: SoColor Sync equal parts 7NGA + 9NGA+10-Volume developer
1. Divide hair into four quadrants off of the client's preferred part.
2. Beginning in the nape quadrants, create diagonal back partings, beginning 1 inch off the perimeter hairline. Backcomb the entire section once.
3. Apply Open Air Lightener in a V-shape to each parting. Repeat on both sides.
4. Create a horizontal parting across the two panels. Backcomb this section and apply Open Air Lightener in a V-shape. Work up the back of the head, repeating the same pattern on both sides: diagonal back, horizontal, diagonal back, horizontal. Process 45 minutes and remove the lightener.
5. Apply Formula B to all strands, process and remove.

BUTTER BRONDE BALAYAGE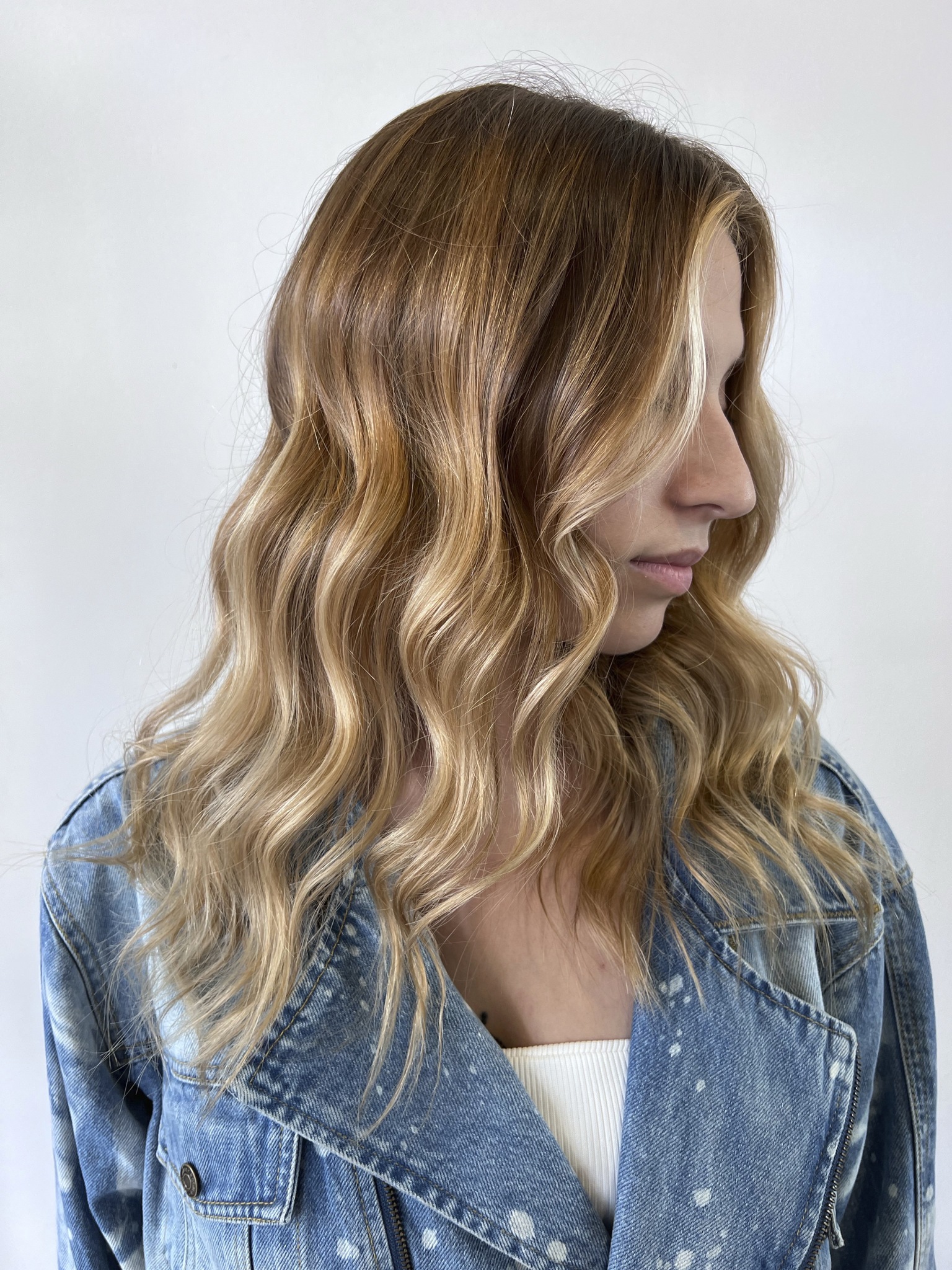 Formula by Matrix Artist Jill Bogers
Natural level: 5/6
Underlying pigment: Red/Orange
Desired level: 7-10 dimensional balayage
Formulas:

Formula A: Matrix Open Air Pre-Bonded Lightner + 30-Volume developer

Formula B (roots): SoColor Sync equal parts 6NGA+10-Volume developer

Formula C (mids): SoColor Sync equal parts 7NGA+10-Volume developer

Formula D (ends): SoColor Sync equal parts 9NGA+10-Volume developer

1. Create an ear-to-ear headband section, then subdivide the back into four sections and the front into two sections. This will result in a V-shaped top section for a total of seven sections.
2. Create three to four diagonal subsections in each section and apply Formula A, alternating the application on the bottom or top of each subsection. For additional dimension, backcomb random strands.
3. Process 60 minutes and remove.
4. Apply Formulas B, C and D, melting each formula into the next for natural-looking color progression. Process and remove.
About Expert
Discover expert advice from Matrix and the industry's most trusted artists and educators. Whether it's the latest, on-trend techniques or tips that will boost your business, they're here to make sure you reach your full potential!
up next
The 6 Essential Products In Every Colorists' Backbar
The 6 Essential Products In Every Colorists' Backbar
Written by 
Matrix Team
Sep 1, 2023
Read time 5 min