This Pride Month, Redken proudly announces their initiative to educate and uplift the hairdressing industry as a welcoming environment for the LGBTQ+ community through Hairdressers United: Stand Together Against Bullying. Redken believes that the salon can be much more than a place to get your hair done. It's also safe space for LGBTQ+ people, and a haven for hairdressers to find community and purpose. From a 2021 Redken Facebook survey, 100% of Redken stylists shared that they have faced some form of bullying. After finding their home in the hairdressing industry, most stylists reported things got better for them. With the mission to activate Redken's community of over one million salon professionals to share this message of hope and create an inclusive space for all within the community, Redken is bringing this to life by partnering with the It Gets Better Project, a nonprofit organization that aims to uplift, empower and connect LGBTQ+ youth around the globe.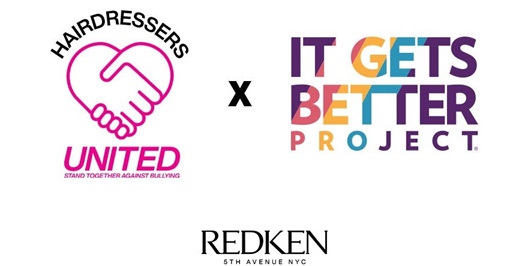 JOIN THE MISSION
Hairdressers United will launch with a focus on stylists sharing their personal stories on social media, inspiring others to share their own by tagging #ItGetsBetter and #RedkenHairdressersUnited. Together with the It Gets Better Project, Hairdressers United will embark on a mission to spread the message that everyone can feel safe, authentic and empowered in the hairdressing community, while evolving the industry's LGBTQ+ inclusion practices, and inspire consumer allyship. And Redken wants you to be part of this mission as well. Join today by sharing your story on social media and inspire the future hairdressers of tomorrow. Be sure to use the hashtags #ItGetsBetter and #RedkenHairdressersUnited.
About Expert
Discover expert advice from Redken and the industry's most trusted artists and educators. Whether it's the latest, on-trend techniques or tips that will boost your business, they're here to make sure you reach your full potential!
up next
Build Your Business With Color Gels Oils
Build Your Business With Color Gels Oils
Written by 
Redken Team
Sep 21, 2023
Read time 5 min