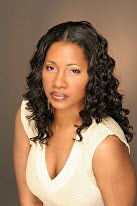 When it comes to continuing education, there are a number of next-level options out there for beauty pros to get their learn on. With an estimated 770,000 cosmetologists and an additional 1.8 million students enrolling in cosmetology schools every year, training is vital to the industry. And one top notch offering is SalonCentric's ever-evolving and ever-improving program of live classes.
Case in point, SalonCentric has partnered up with Marcella Ellis Pro, a nationwide education company that provides advanced training in the hair extension and hair replacement industries. This new partnership brings Marcella Ellis Pro's most popular training programs to 120 SalonCentric locations nationwide. Hands-on classes in braiding, hair extensions, hair weaving and wig-making techniques with some of the most innovative training on the market today will be available. "Marcella Ellis School of Cosmetics Art had offered a few classes at SalonCentric, and like us, thought there was a great opportunity to partner to bring new and much-needed education to SalonCentric stylists," says Brittany Hickman, SalonCentric Vice President Education & Shows. "Festival hair, the trend towards natural hair, hair weaving and extensions mean clients are sitting in salon chairs asking for these services. In our continuing effort to provide our stylists and salons with the very best education that grows their business, this was a partnership we needed. We're really excited by the opportunity to bring classes on braiding, hair weaving and wig making and even hair replacement services to our stores."
The new addition to SalonCentric's training curriculum continues the brand's mission to inspire, motivate and empower pros with the necessary tools to help them live their best lives. It echoes Marcella Ellis Pro's commitment to helping stylists and salon owners grow their businesses and financial success. "Our mission is very clear: to train and empower hair stylists with the skills necessary to increase their financial security,'' says CEO Marcella Ellis. "Our purpose is to reach those stylists and help them accomplish their goals."
From now until the end of the year, customers can register for these classes at
www.schoolofcosmeticarts.com
.