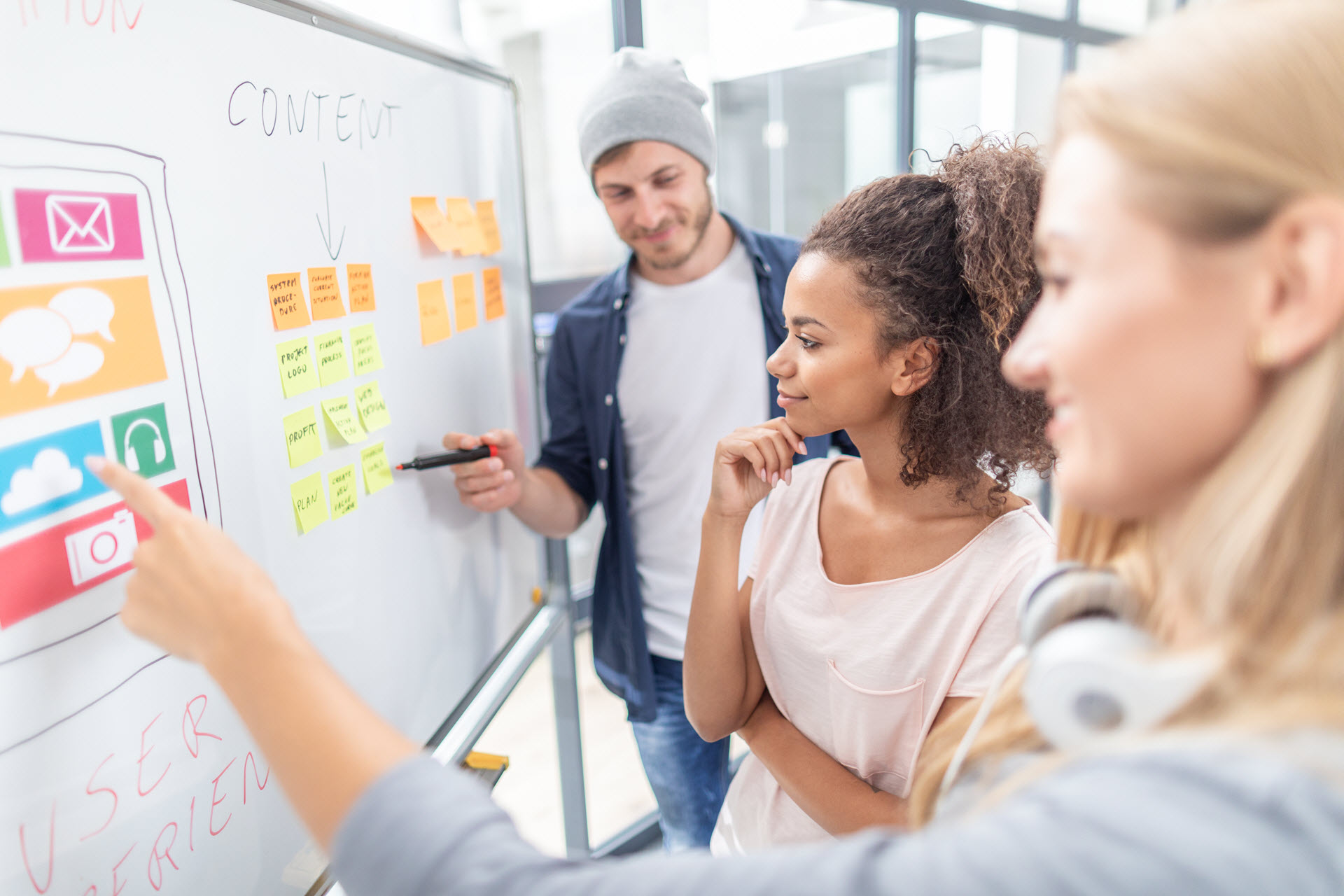 When you're designing (or redesigning) a website for your salon business, you have a lot of decisions to make—namely, what elements to include and what to skip. And since websites can be expensive and time-consuming, it's good to get it right the first time.
Phorest Salon Software, an international company headquartered in Ireland, recently conducted a poll of salon clients to gauge the things they want most in a salon website. Here's what they identified as "musts," and what they deemed as less important.
MUSTS
1. Contact Information. Your location, your business hours, your phone number and other ways to get in touch are top priority according to 56 percent of poll respondents. The predominant goal for people logging on to your business website is to get fundamental information about your business. Make sure, therefore, that those details are prominent on both the conventional and mobile versions of your site.
2. Service Lists with Accurate Pricing.
Think of this as your menu on steroids. Clients want to know in advance what they'll get for each menu item and exactly what they can expect to pay, according to 40 percent of those polled. They also use salon websites to do comparative shopping to choose a place that aligns with their budget. Naturally it's difficult to commit to complex services like corrective color in advance, but you can list ballpark rates along these lines: "Corrective Color Services: $100/hour, with most services ranging between two and six hours depending on the color type and condition of your hair."
3. Online Booking.
Thirty-two percent of the poll respondents look for this option on a salon website, and salon trend experts note that the demand will grow rapidly as more and more clients experience the convenience of online booking. It's worth it for salons, too—Phorest reports that among salons offering online booking, 18 percent of appointments are made before the business opens and 28 percent book after the salon closes. That's a total of 46 percent of all appointments made outside of regular business hours!

4. Deals and Promotions.
Everyone loves a bargain, including 27 percent of the clients responding to the poll. Posting deals and promotions online can lead to incremental business for a salon—just be sure to keep promotional information up-to-date, and change your promotions frequently to give people a reason to return to your site.
OPTIONAL
1. Products for Sale Online. Only eight percent of poll respondents are currently looking for the option to purchase products through your website. However that could be due to the fact that very few salons are currently set up for e-commerce. If you have a robust retail business with hard-to-find products, by all means consider offering a "shop" option for your clients. Just be sure to work with a software program that makes the experience seamless for you and your customers.
2. Blogs/Trend News
. Only four percent of poll respondents say they look for styles and trends on a salon website. However, if you use keywords (words and phrases that are highly searched, such as 'balayage' and 'rose gold hair color') blogs are a good way to generate traffic to your site. And don't think that showing hairstyles isn't important in the broader scheme of things! Use your Instagram feed to display your work and the work of your staff. (Be sure to include highly searched tags.) These days, Instagram is one of the most effective ways to generate new business!
One last tip—if you're building a new website today, be sure it's mobile optimized, which means it's easy to view on a mobile device. Most people research everything on the go, and when they're looking for a salon in the area, you want to be sure you're right at their fingertips.
Photo Credit: Getty Images