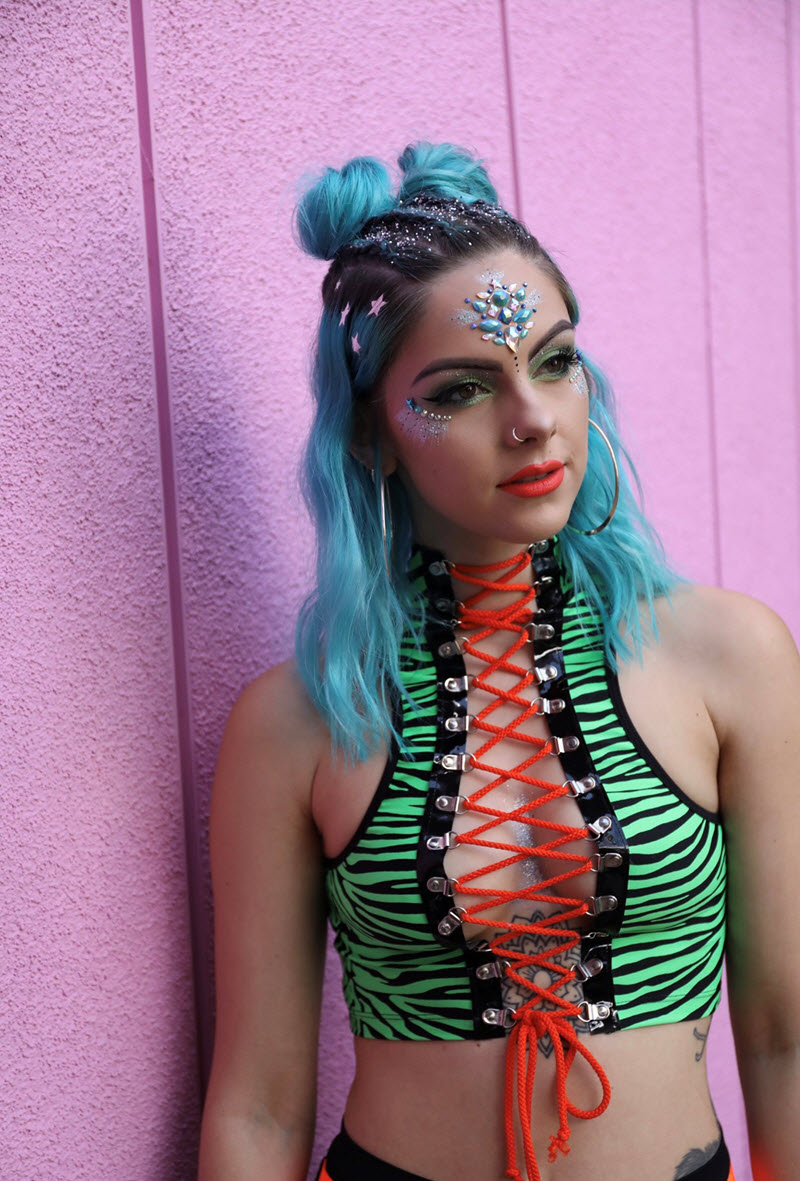 Let the festival hair games begin! It's that time of year again where Coachella, Lollapalooza, Bonaroo, Governor's Ball and Glastonbury flood your feeds with nonstop, double tap-worthy looks. With eye-catching, creative hairstyles keeping heads turning and the camera lenses snapping, there's no shortage of inspo. We're catching up with the artists on the front lines of festival hair, all season long.
Lyndsey Palumbo
@lyndseyteresehair
Redken
R Team Member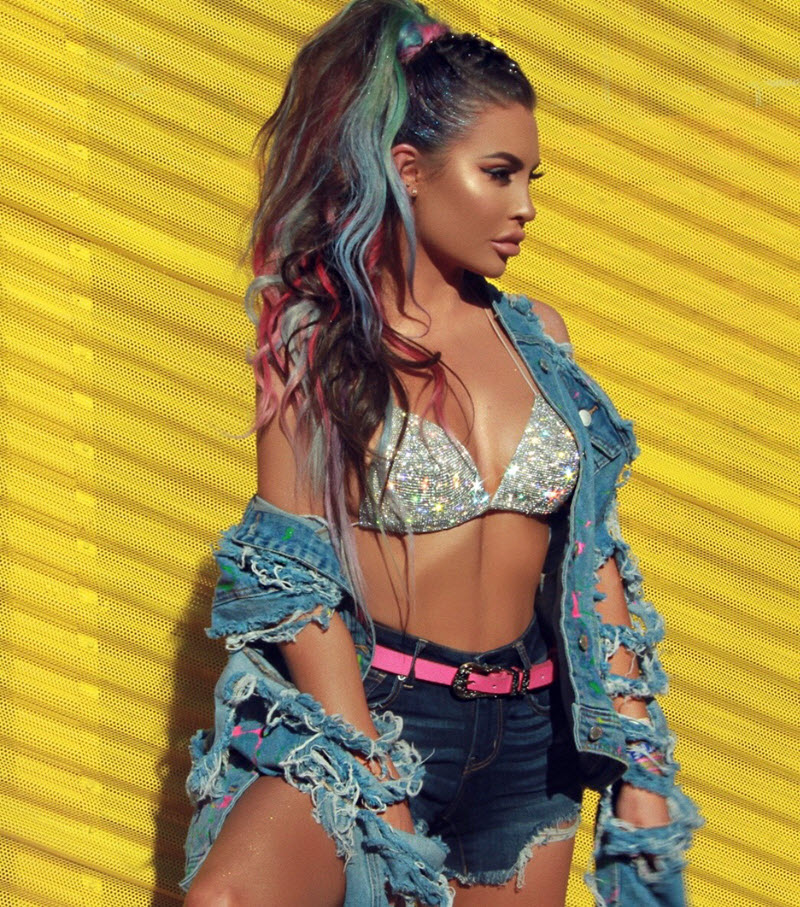 Courtesy of Lyndsey Palumbo/@lyndseyteresehair

Trends To Watch
Braids on braids on braids! Creative and artistic braiding is a major staple for festival season. You are going to see some of the most incredible hair braiding ever. Plus, there's going to be tons of glitter and hair accessories incorporated into that braiding―think multi-dimensional braids with fun colors, glitter and jewelry. Expect to see pure magic.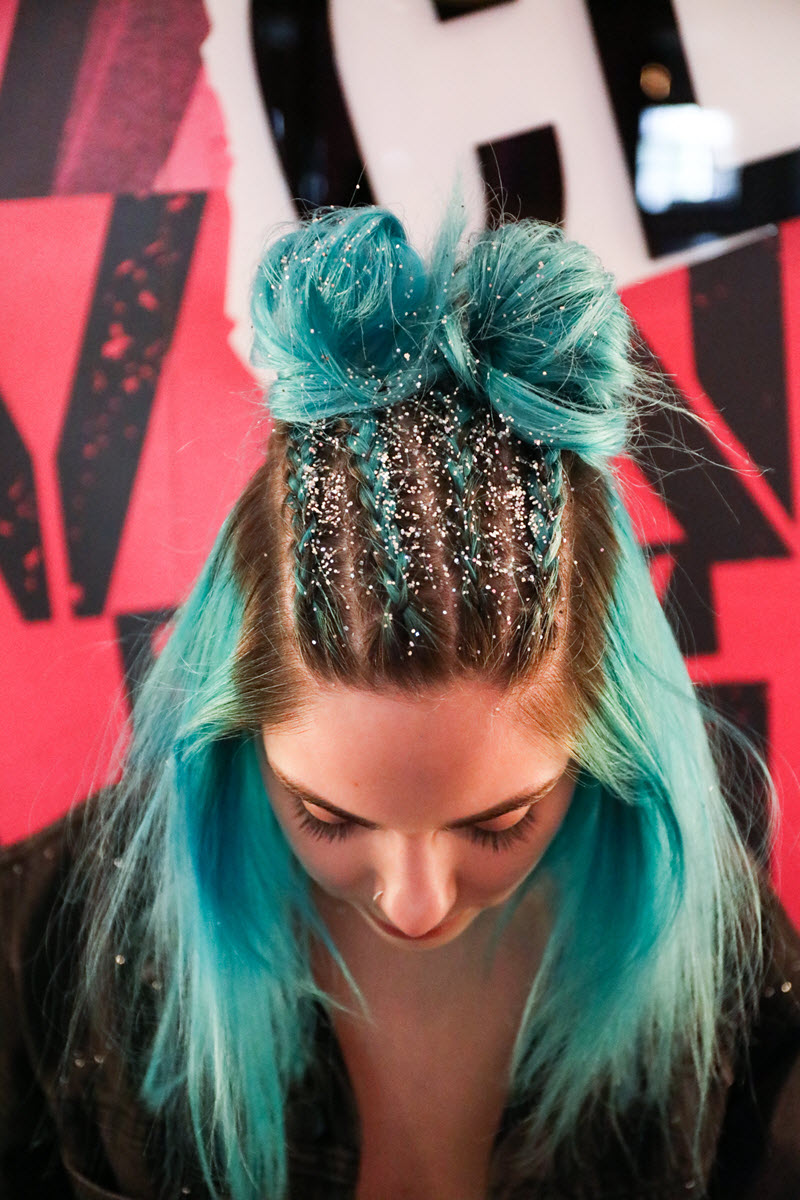 Courtesy of Lyndsey Palumbo/@lyndseyteresehair

Favorite Festival Look Ever
I call this look Windstorm Warrior. When clients are headed to music festivals, it's their time to get creative and let their freak flag fly. They're going to deal with lots of wind and sometimes dirt storms so to get them through the entire day and night with amazing-looking hair, I always resort to braiding. It's my all-time favorite festival hair for those very reasons. Lock in those braids, add accessories and glitter, and let them dance their faces off for the next 10 hours without worrying about their hair.

Get The Look
1. Section off a U-shaped section of hair around the crown using a fine-toothed comb. Then, using the comb, divide hair into four equal sections. Clip up each section individually.
2. Starting on one side of the head, rub a small amount of
Redken Dry Shampoo Paste 05
into your palms and begin tightly French-braiding each section close to the scalp.
3. Secure each French braid with an elastic.
4. Once all four sections are braided, spray a few spritzes of
Redken Dry Texture Triple Dry 15 Spray
on the remaining lengths of these four sections, as well as on a few bobby pins.
5. Take the two sections on either side and twist them up into two 'space buns' by wrapping each of the two sections on each side in a circular motion.
6. Take a few of your spritzed bobby pins and use them to secure each bun.
7. If desired, add some glitter to the top of the braids for added festival fun like
Redken Color Rebel Glitter Spray
.