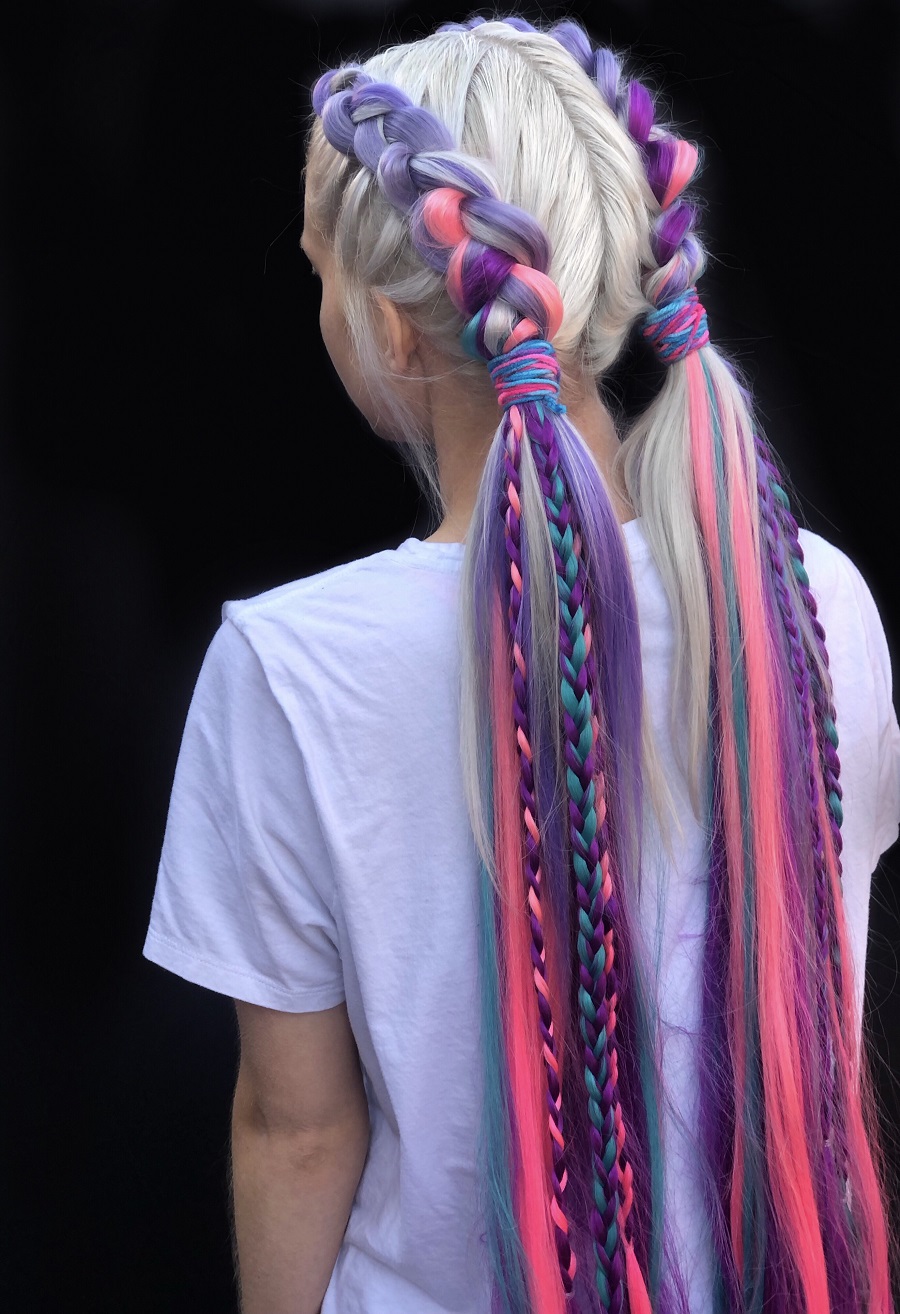 Let the festival hair games begin! It's that time of year again where Coachella, Lollapalooza, Bonaroo, Governor's Ball and Glastonbury flood your feeds with nonstop, double tap-worthy looks. With eye-catching, creative hairstyles keeping heads turning and the camera lenses snapping, there's no shortage of inspo. We're catching up with the artists on the front lines of festival hair, all season long.

Hailee Fortuin @haileekayhair
amika Pro Educator and Platform Artist
Trends To Watch
This season, we're going to see the rise of added braiding hair. Added braiding hair lets you achieve length and drama. While we've seen this in the past, those styles reflected more of a boho vibe. This year, it's all about personality coming out in full force. Festivals are a place to express your true self, and what better way than through your hair.
Favorite Festival Look Ever
This season is about making a statement—from pastels, neons, and everything in between. We're seeing bold looks that accentuate the festival fashion we know and love. And the bold, braided look [above] definitely makes a statement.

Get The Look
1. Begin the look by parting hair down the middle and smoothing the edges with a blend of
amika Heist Molding Blend
and
Haute Mess Texture Gloss
.
2. Next, create a three-strand braid and add in loose braiding hair in a variety of colors.
3. Secure the braid at the nape and wrap with colorful yarn.
4. Add in a variety of individual braids while leaving some hair loose.
5. Finish the style with
Headstrong Intense Hold Hairspray
, a freeze hold spray which will lock everything into place

Pro Tip
amika Haute Mess Texture Gloss
makes the perfect base for a glitter part. Just add some to the part, and sprinkle with glitter. As
Haute Mess
begins to dry, it gets tacky and is sure to hold your glitter for a night of dancing.
Photography: Courtesy of Hailee Fortuin/@haileekayhair
About Expert
Maureen is a veteran beauty and style editor having worked at AmericanSalon, Woman's Day, People StyleWatch and Teen Vogue, and a contributor for CR Fashion Book, Well + Good, Elite Daily and Glam. You can find her reporting on the latest trends from backstage at New York Fashion Week, interviewing celebrities and beauty industry heavyweights, and fashion styling for editorial photo shoots. The self-professed product junkie, super foodie and wannabe hand model is obsessed with rose gold jewelry, the NYC Flower Market and planning her next big getaway.