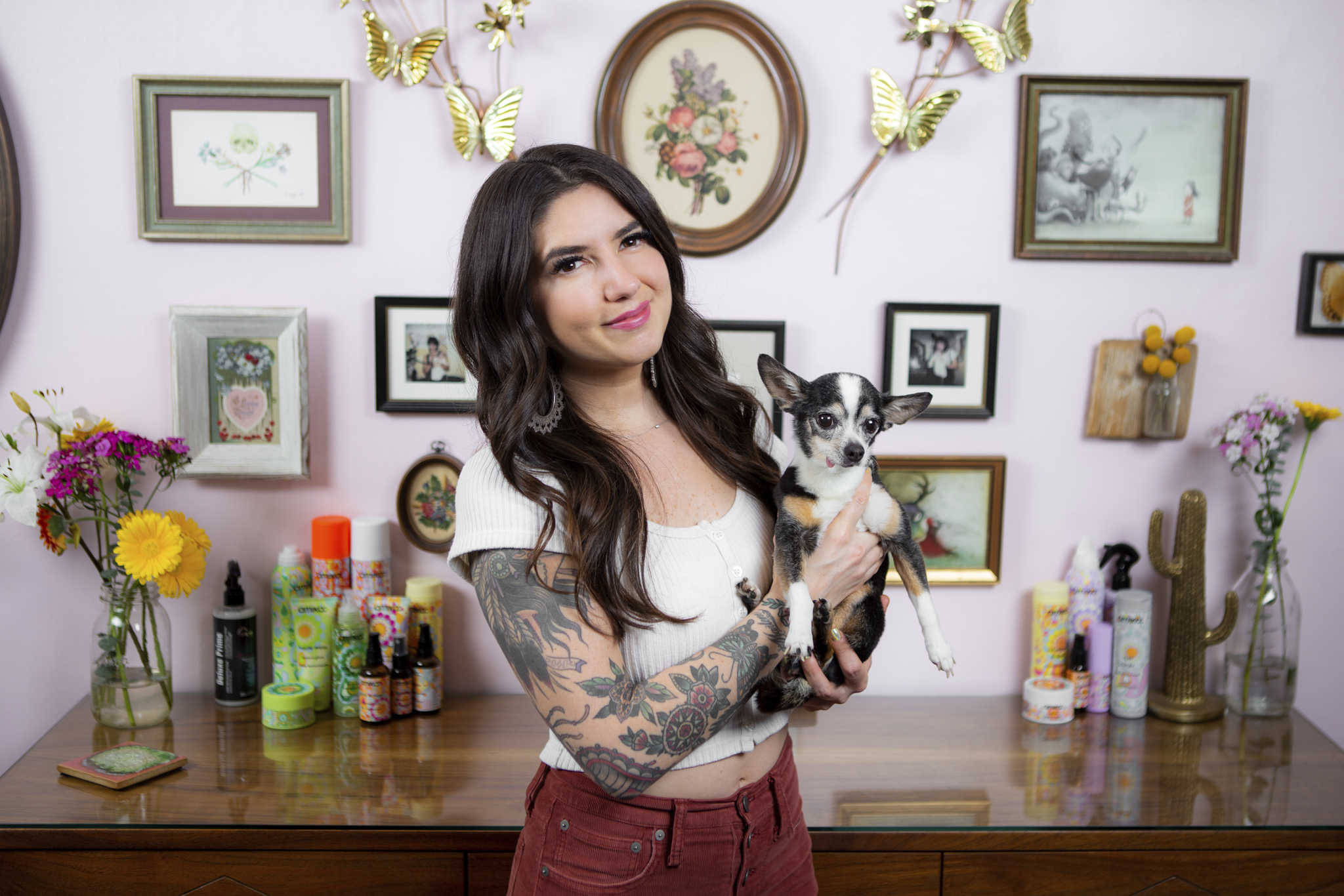 Photo Credit: Courtesy of Mandy Pavia
Mandy Pavia (
@hairbymandypavia
) is no stranger to the salon. And neither is her 13-year-old chihuahua, Amour (
@thepupstylist
). The salon owner and colorist was fresh out of beauty school, and about to start her salon career when Amour came into her life at just two and a half months old. "Ever since my first salon job in 2006, I've had photos of her at my station," says Pavia. "And now that I've owned my own salon for the past seven years, I have several photos and drawings of her hanging up. When people see her in the salon, they often look up at the photos of her and say 'oh that's her.'"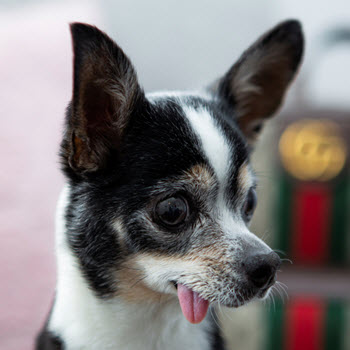 Photo Credit: Courtesy of Mandy Pavia
While Amour has always been a frequent visitor of Pavia's salon over the years, she's definitely made more daily appearances throughout the last two years. "I ask her before I leave if she wants to come with me and let her decide. She typically comes to work with me almost every single day," says Pavia. "I first brought her in because I usually work six days a weeks and long hours. She's almost fourteen now so I want to be able to spend as much time as possible with her."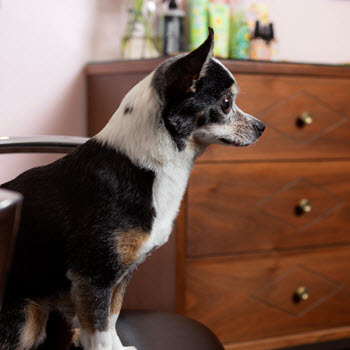 Photo Credit: Courtesy of Mandy Pavia
At the salon, Amour can usually be found curled up in a ball, fast asleep in her bed. "But if she's wandering around the salon, she might scratch at a client's leg asking to be picked up," says Pavia. "She really loves getting all the pets and being able to look out the front window from a client's lap." How's that for guest relations?
Check out Amour working her magic in the salon on her YouTube at The Pup Stylist. And for more furry feels, get in on our #PawfectHair Contest going on now at
www.saloncentric.com/socialcontest
.
About Expert
Maureen is a veteran beauty and style editor having worked at AmericanSalon, Woman's Day, People StyleWatch and Teen Vogue, and a contributor for CR Fashion Book, Well + Good, Elite Daily and Glam. You can find her reporting on the latest trends from backstage at New York Fashion Week, interviewing celebrities and beauty industry heavyweights, and fashion styling for editorial photo shoots. The self-professed product junkie, super foodie and wannabe hand model is obsessed with rose gold jewelry, the NYC Flower Market and planning her next big getaway.