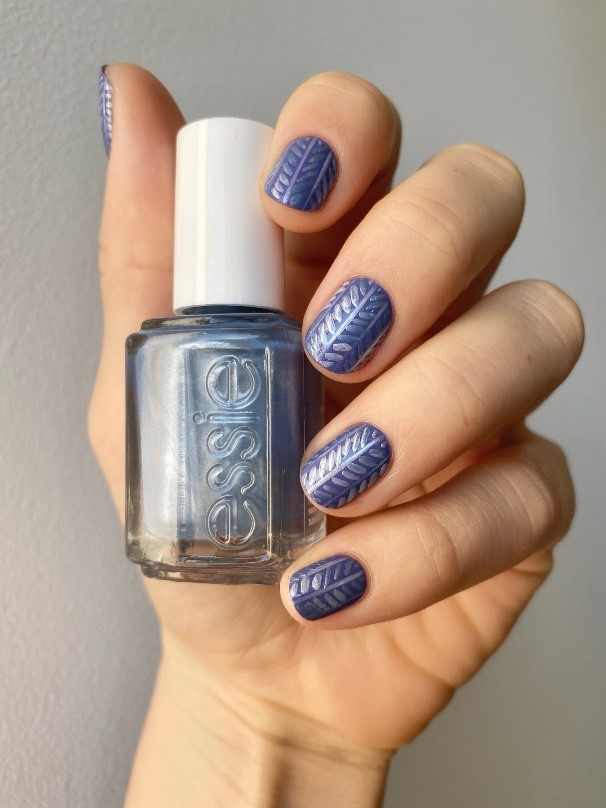 Source: Courtesy of essie
Using essie's new not red-y for bed collection, essie global educator Rita Remark is serving up cable-knit cuteness. Follow along the step-by-step below to re-create the look on your clients.
Step 1: Start your service by following essie's perfect prep protocol as follows.
Before every service, be sure to sanitize:
- your implements and your work station
- your and your client's hands
File and shape
- observe condition of the nail
- consult with client on shape
- use a 180/240 grit natural nail file
- cleanse nail
Perfect
- apply one to two drops of essie's apricot cuticle peel on dry cuticles, wait 30 seconds, pushback, then wipe with water to neutralize acids
Finalize
- buff with a natural nail buffing block
- gently remove any residue and surface roughness
- final cleanse with polish remover
Apply one thin, even coat of essie all in one base coat

Step 2: Apply 2 coats of shade "wink of sleep" evenly.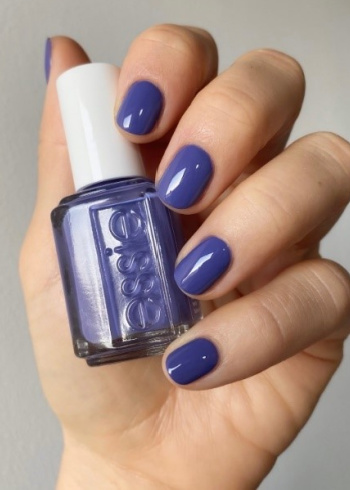 Source: Courtesy of essie
Step 3: Using a striper brush, paint three vertical lines in shade 'pillow talk the talk'.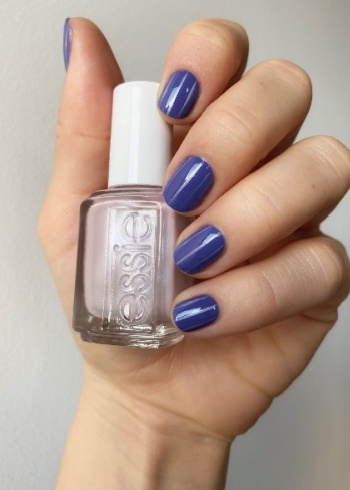 Source: Courtesy of essie
Step 4: Use a liner brush to add diagonal lines between each stripe, alternating the direction on each side. Use both shades 'a to zzz' and 'pillow talk the talk'.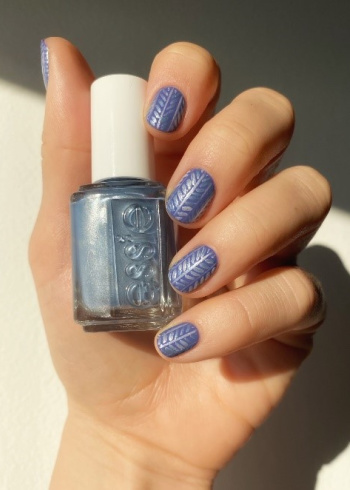 Source: Courtesy of essie
Step 5: Once dry, finish with 'gel setter' topcoat.
About Expert
Discover expert advice from Essie and the industry's most trusted artists and educators. Whether it's the latest, on-trend techniques or tips that will boost your business, they're here to make sure you reach your full potential!