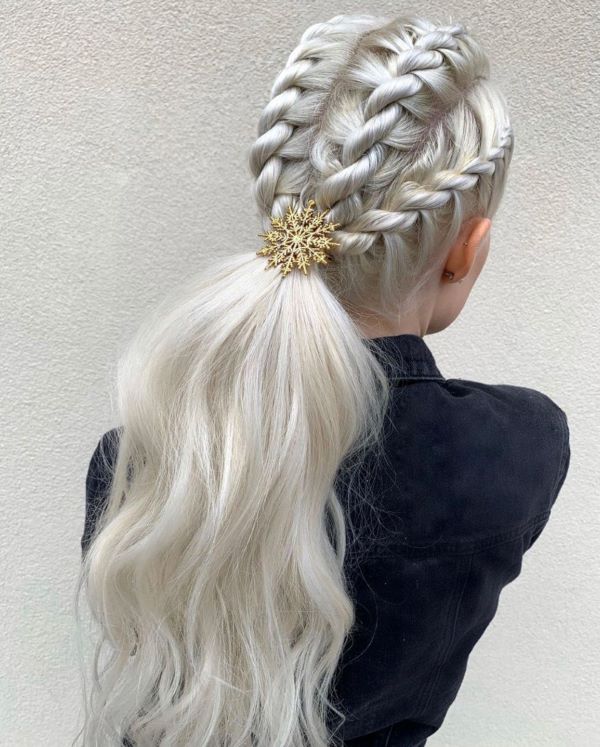 Source: Courtsey of Antonio Estrada (@antestrada)
Step-by-Step
Curl hair using a flat iron. Apply SexyHair Control Me on each section of hair before adding heat.

Brush out curls. Add Smooth And Seal to help with fly always and to add shine.

Section out four sections from hairline to back on the neck. Clip each section away.

Use Polished Up and start the twist braid. Twist each section the same way, then wrap the left section of the right section. Add hair to each section and repeat.

Continue this technique in all clipped-out sections.

Gather all the hair together and tie off.

Add an accessory to cover hair band or wrap hair around band.

Finish with SexyHair Spray and Stay and SexyHair Re-Dew.
Products Used
Pro Tip
Add SexyHair Polished Up to your fingertips as you braid.
About Expert
Discover expert advice from SalonCentric and the industry's most trusted artists and educators. Whether it's the latest, on-trend techniques or tips that will boost your business, they're here to make sure you reach your full potential!
up next
Hair Stories Episode 6: Multicultural Hair Care For Kids
Hair Stories Episode 6: Multicultural Hair Care For Kids
Written by 
SalonCentric Team
Sep 16, 2023
Read time  min