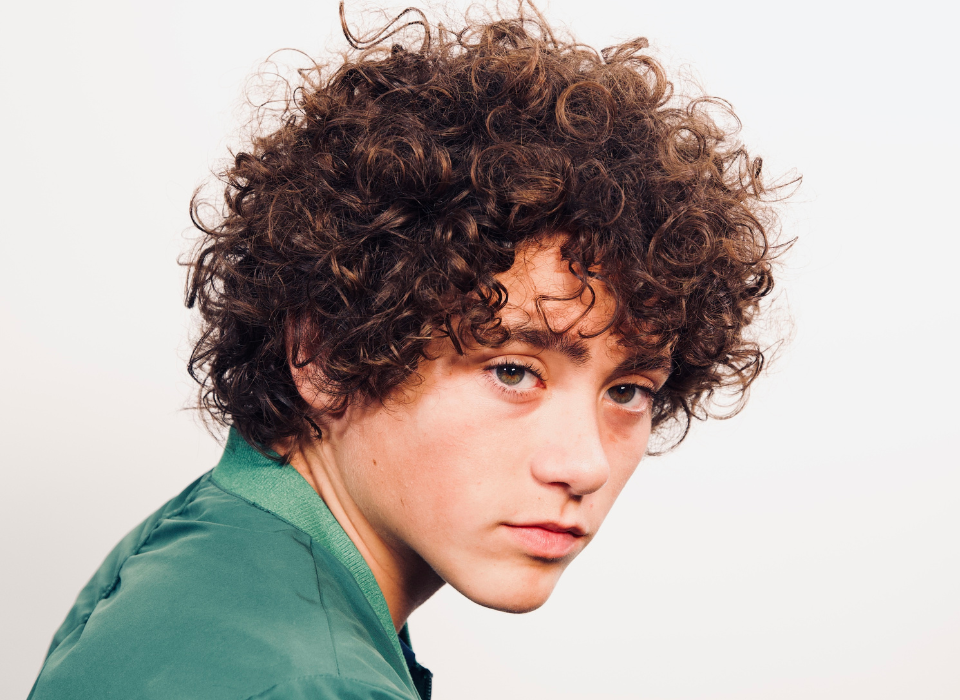 Source: Courtesy of 18.21 Man Made
As featured in SalonCentric's 2022 Holiday Lookbook, learn how to get this look by 18.21 Man Made Co-Founder and Director of Education, Angel del Solar (@angel_delsolar).
Products Used:
18.21 Man Made Sweet Tobacco Paste
18.21 Man Made Sweet Tobacco Wax
18.21 Man Made Sweet Tobacco Hair Spray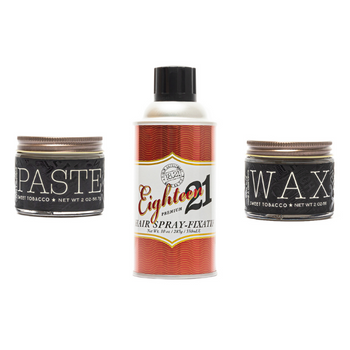 Step-By-Step:
Step 1: Cut perimeter and establish the shape by creating a straight line on the back of the hair.
Step 2: Cut the sides using a back diagonal line.
Step 3: Using the French technique, establish the shape on the perimeter and follow by cutting the layers on the interior from the top to bottom.
Step 4: Following the shape of the head, cut using vertical sections.
Step 5: Establish length at the top hair by cutting in a straight line on the center of the head.
Step 6: Using the previous step as a guide, cut the rest of the hair using a curved angle that is eight to ten fingers length from the top.
Step 7: Continue by using a gradual angle and cutting around the head to connect the top to the perimeter length.
Step 8: On selected strands, use a horizontal part on the sides to perform a texturizing technique that is about 2/3 inches from the scalp.
Step 9: Use a mixture of 18.21 Man Made Sweet Tobacco Paste and Wax to add volume and texture, then apply water to help distribute the product from roots to ends.
Step 10: Let it dry naturally or use a diffuser to decrease frizz.
Step 11: Finish with 18.21 Man Made Sweet Tobacco Hair Spray for support and hold.
About Expert
Discover expert advice from SalonCentric and the industry's most trusted artists and educators. Whether it's the latest, on-trend techniques or tips that will boost your business, they're here to make sure you reach your full potential!
up next
Hair Stories Episode 6: Multicultural Hair Care For Kids
Hair Stories Episode 6: Multicultural Hair Care For Kids
Written by 
SalonCentric Team
Sep 16, 2023
Read time  min