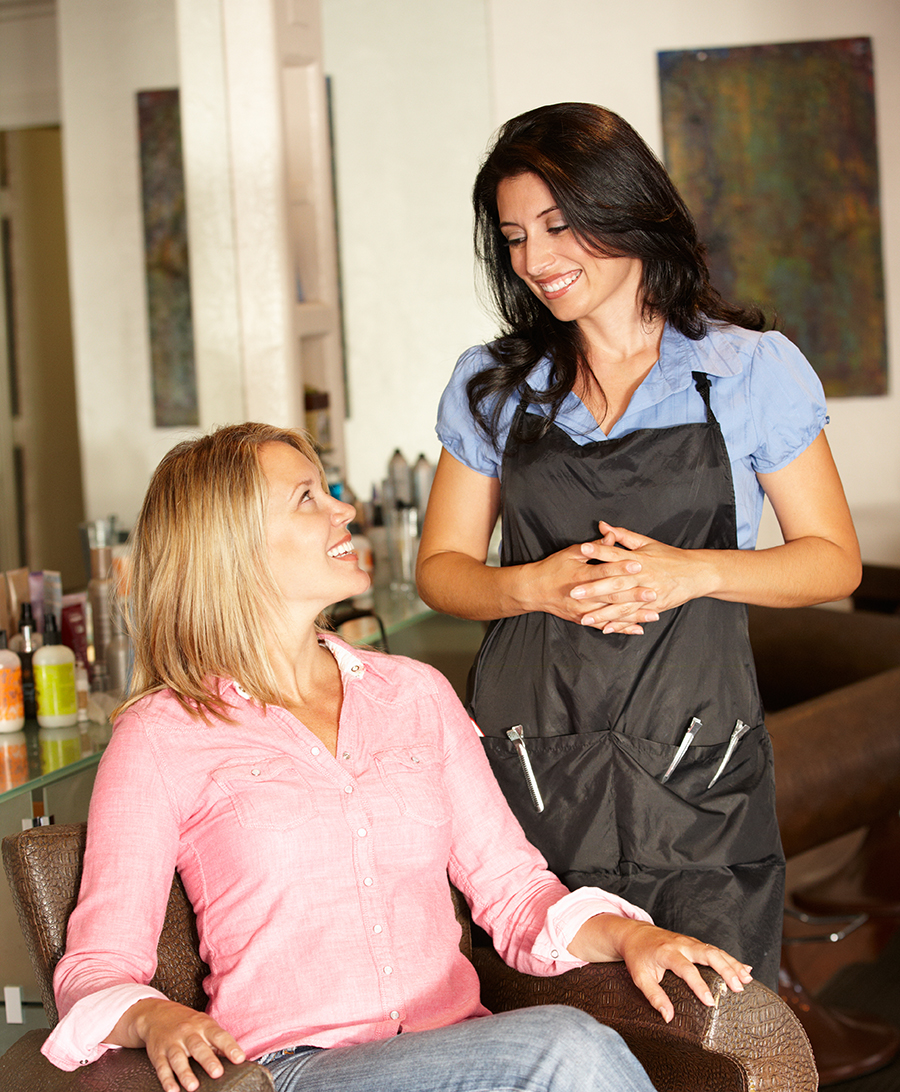 Photo Credit: Getty Images
When it comes to running a successful salon or studio, there are lots of "givens." Quality styling chairs, a reliable hair color line and good lighting all play important roles in your odds of succeeding. But experienced business owners know there's more to the equation than having the right hairspray.
Here are four hard-learned "musts" for making it, from salon owners who have been in the trenches and learned valuable lessons while they were there.

MUST 1: KNOW YOUR NUMBERS
A salon is a creative spaces but at the end of the day it's also a business, and businesses thrive when they are run by the numbers. "In 2013, we opened a hair salon with extremely little research, business knowledge, or support," shares Travis Graham, co-owner of Salon Adelle in Greenville, SC. "In 2015, we were having such serious financial issues, we stood to lose the business and, as husband and wife owners, possibly even our marriage. Luckily we attended a three-day workshop called "Cash Flow Camp' conducted by a salon consulting group called Inspiring Champions. We learned to read a profit and loss statement and how to use it to create a budget, hire properly and understand when and how to order products, etc. We went from nearly going under to achieving 78 percent in growth in 2017. "The "must?" Be sure you understand the data and numbers that fuel your business and if you don't, find someone to teach you or to handle that aspect of your business for you.

MUST 2: DON'T LEAVE PROCEDURES TO CHANCE BECAUSE THINGS HAPPEN
When Michelle Steimann, Director of Facilities for the Ginger Bay Salons & Spas in MO was pregnant with her daughter, she was unexpectedly put on bed rest for eight weeks and had to scramble to assemble a procedures manual for her team. Lesson learned! "Regardless of the size of your company, it is vital to create written step-by-step manuals of critical business systems and processes and procedures," says Steimann. "Not just HR and technical team handbooks and rules, but also manuals for the critical systems that must go on when managers leave the company, go on maternity leave, take FMLA leave or even take a week vacation. This is also a very important insurance policy when a manager quits or transitions out of a company. It happens, and then we all scramble to figure out what that person did or wasn't doing on a daily, weekly and monthly basis and we scramble to figure out those processes. Anxiety and stress result, not to mention the trickle-down effect on our team and our client experiences. With these procedure maps in place, other managers can immediately step in and take over." Once these critical manuals are in place, carve out time each year to review and update the material, adds Steimann. "I update our manuals frequently for both our locations," she notes, "and our team uses them weekly and even daily."

MUST 3: HIRE WISELY AND TREAT EMPLOYEES WELL
If you aren't a solo artist, staff is the key to any salon. "I've learned that when it comes to hiring, trust your instincts," says Kimberly Baker-Bringas of Bijou Salon in Skaneateles, NY. "Don't try to fit square pegs into circles. When your gut has you questioning a hire, take a pass. Your instincts will serve you well if you listen to them. And once you've assembled your team, treat your employees as well as you treat your customers. All you have to do is remember your own time as an employee to know what's right." At Salon Adelle, Graham and his wife trust their instincts, but they've taken hiring a step further and put in place a protocol they believe reduces the risk of bad hires. "We developed a solid system that can be used by team leaders to hire with very little supervision or guidance from us," he says. "The system is comprehensive and covers everything from mapping out the position to creating the right ads, monitoring and responding to applicants, three rounds of interviews, hiring and onboarding."

MUST 4: UNDERSTAND YOUR CULTURE BEGINS WITH YOU
Your culture and your brand
go hand in hand so even if you're a solo artist, you set the tone for both. According to Graham, culture isn't something that can be imposed on a team, it must be modeled. "As the owners, we create the salon culture," he says. "At first, Adelle and I told the team the culture we wanted, demanded it be done and that created resentment. What we discovered is that we as leaders have to create the culture. It begins with us. We do this by empowering the team to keep each other accountable, or by stepping in and creating a safe space while talking straight with a team member. We create a vision and exhibit this vision to the entire team often. Then, we create the possibilities of what the culture would look like and we as leaders show up daily living our culture, being the right leaders through lots of communication and accountability. For us, it's creating a culture where team members love their workplace and keep their peers accountable because they want to protect the positive work environment."