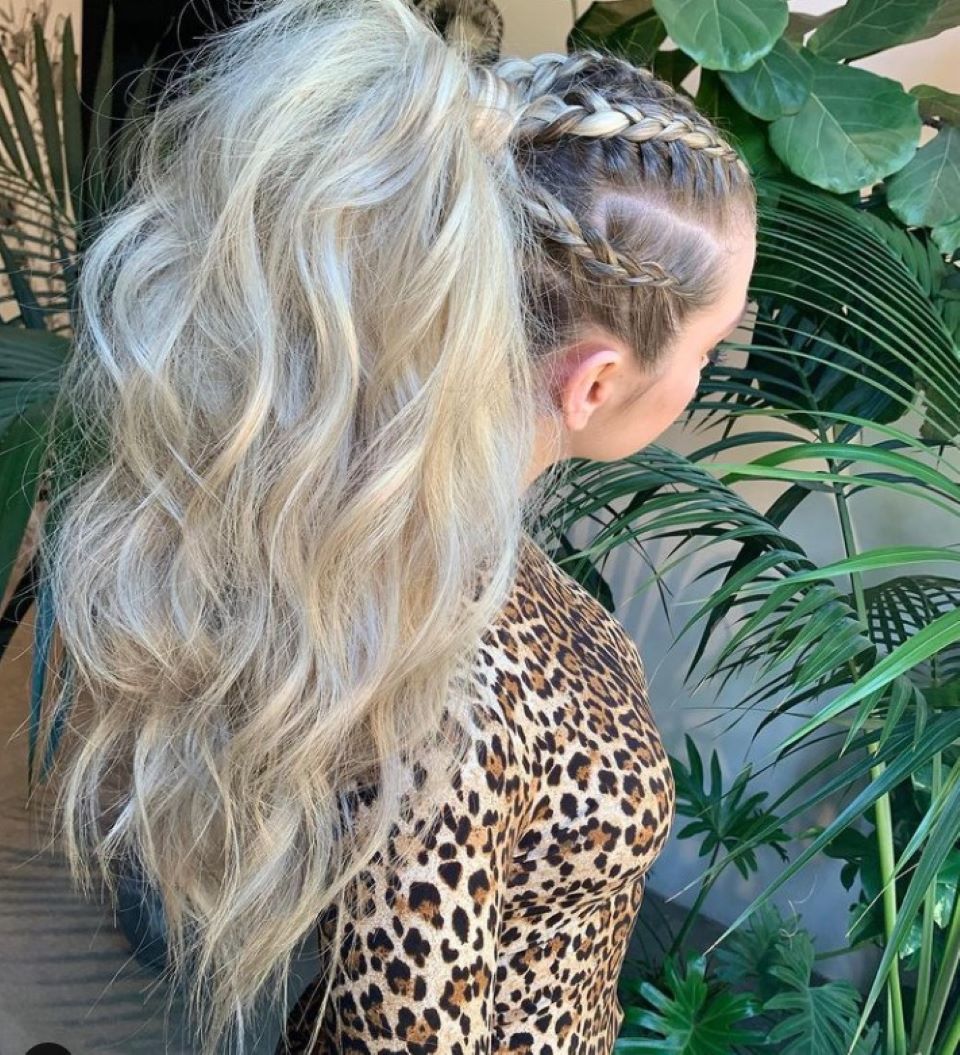 Source: Courtesy of Antonio Estrada (@antestradahair)
Great stylists don't let clients have bad hair days. Check out the #ItTakesAProTeam's go-to dry shampoo hacks to keep your clients' hair looking flawless all day, every day.
Antonio Estrada (@antestradahair)
Dry Shampoo Pick: SexyHair Remodel Dry Shampoo
"Spray dry shampoo on bobby pins if you can't get them to attach firmly in the hair."

Daniel Mora (@danielmbeauty)
Dry Shampoo Pick: L'Oréal Professionnel Morning After Dust
"Educate your clients to never apply dry shampoo directly after a workout. Instead, fully dry out the hair with a blowdryer on low heat after a good gym session. Then, apply your dry shampoo, spraying at least eight inches from the scalp and then brush through. This will allow them to brush out the oils without leaving a white residue behind."
Jessica Jewel (@thejesjewel)
Dry Shampoo Pick: Amika Perk Up Dry Shampoo
"Use dry shampoo as a 'baby' texture spray if you're looking to create a look with less grit than what a texture spray would provide."

Tiffany Minyon (@tiffanydidit)
Dry Shampoo Pick: Pulp Riot Berlin Dry Shampoo
"I love using dry shampoo when styling to help adhere hair jewels."
Emily Buffi (@buffithehairslayer)
Dry Shampoo Pick: Kenra Professional Platinum Dry Shampoo
"I always use dry shampoo on fresh, clean hair to create more texture and hold. If you use dry shampoo before the roots get greasy, it will almost help prevent it or delay the grease."

Jamal Edmonds (@lamajbackwards)
Dry Shampoo Pick: Redken Wind Blown
"Dry shampoo can help with curl expansion. I will sometimes spray just the roots to encourage more volume and texture."

Eric Vaughn (@realericvaughn)
Dry Shampoo Pick: Matrix Hi Amplify Dry Shampoo
"Before going to bed, tell clients to spray some dry shampoo onto their 'trouble zones' so it absorbs the oil produced while sleeping."

Adrienne Dara (@adriennedara)
Dry Shampoo Pick: Redken Deep Clean Dry Shampoo
"My go-to dry shampoo hack is to use it in place of a texture spray when finishing beachy waves. The key to success with your application is to spray the dry shampoo under the section, aiming the bottle in an upward direction. This way, you're promoting volume rather than spraying directly head-on to the section, and distributing the product more evenly."
About Expert
Discover expert advice from SalonCentric and the industry's most trusted artists and educators. Whether it's the latest, on-trend techniques or tips that will boost your business, they're here to make sure you reach your full potential!