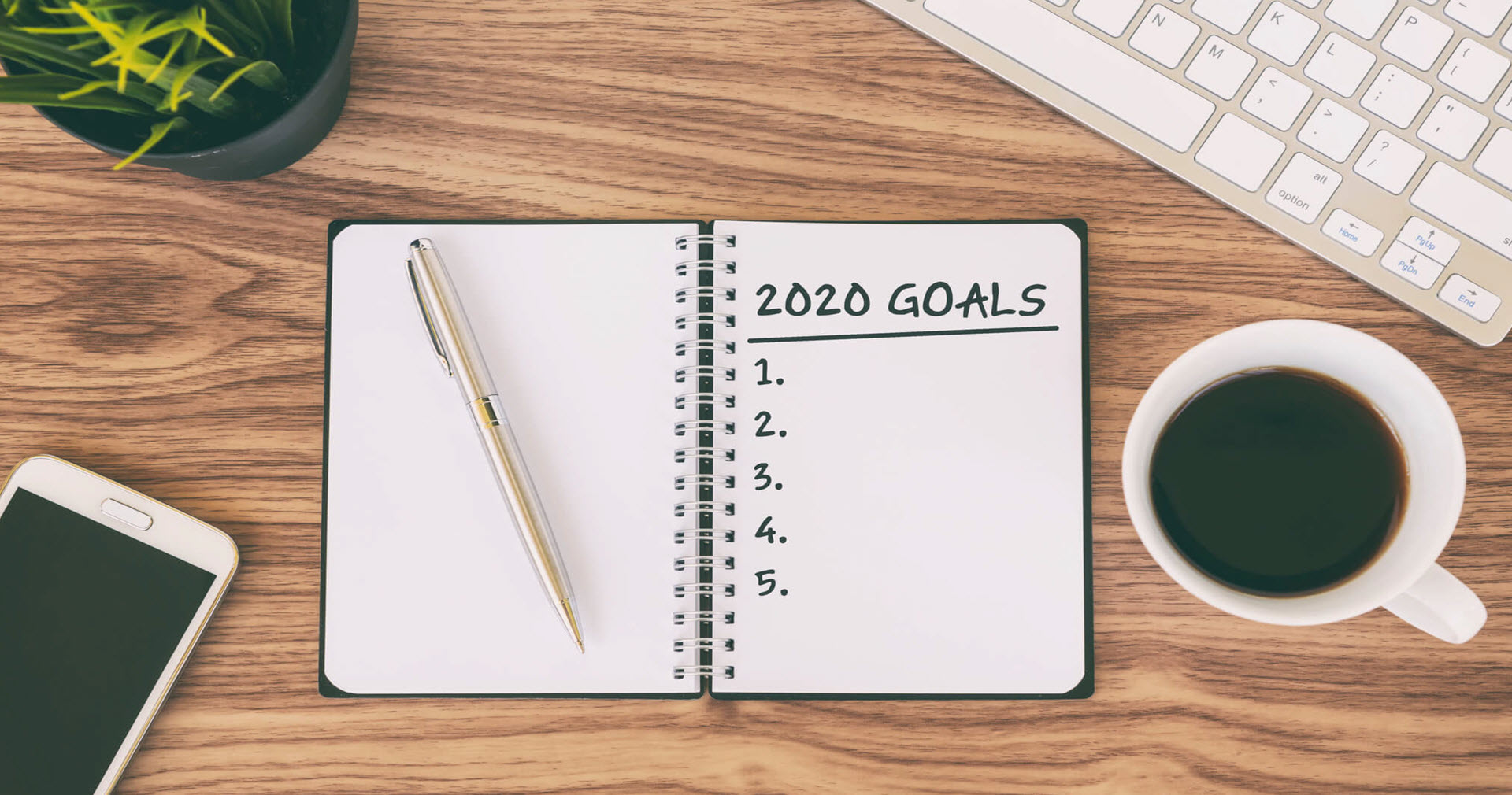 Photo Credit: Courtesy of Getty images.

What do you plan to do to make 2020 your best year? Michele Pritchard (@michelepritchardhair) is going to launch a business-building podcast for small-space stylists. Jessie (@jessiehairartist) plans to indulge her creativity by doing models for her own enjoyment without time constraints. And Stephanie Hodges (@stephhstyles) pledges to stop every once in a while and just breathe "There is so much happening," Hodges says, "I need to remember to catch my breath!"

New year is a great time to think about ways to take your life, your business and your craft in new directions. Here, four ideas for forming your own professional and personal New Year's resolutions to make it your best year yet.

Start By Reflecting On 2019
If you're like most busy stylists, the year probably didn't leave much time for reflection. You were too busy running your business and doing hair. But before you forge ahead, it's a good idea to take a moment to look back. What worked really well for your business in 2019? What didn't work so well? Think in terms of services offered, products used, promotions deployed and key performance indicators like client and staff retention, retail sales and service productivity. To prevent overload once you've assessed your current situation, consider picking one weakness and coming up with a strategy to turn it around in 2020.

Pay Attention To Social Media
More and more, social media can be the number one business builder for any beauty professional. If you don't yet have a social media presence, consider making it a priority. If you are already active on social media, examine ways to improve and maximize your involvement. For example, when Twiggs Salon in Wayzata, MN brought in a new product line, owner Shauna Raisch decided to launch it with an event that would build the salon's local and online profile while attracting guests. She organized an event where stylists styled six models and invited local beauty bloggers and influencers. The salon promoted the event with custom blogs, social posts, email marketing and bounce-back cards. The result? "About 60 people attended the event and posted about it and we were able to get pictures to use in our own social media," Raisch says. "This event helped raise our profile and elevate our brand, online and in real life." Whether you want to promote products or services, attract new clients or staff members, establish and promote your brand or engage existing clients, social media can be the solution.

Explore Eco Awareness
According to Kate Ancketill, founder and CEO of GDR Creative Intelligence which focuses on trends and strategies for retail and brands, interest in sustainability is surging. "We're calling time on 'pile 'em high'," she notes. "People no longer want or need so much stuff." Along with that awareness comes a focus on reducing single-use plastics and exploring new, biodegradable packaging materials. Salons should be aware of this interest on the part of their customers and explore products and tools that are aligned with the growing sustainability movement. Not only is doing so good for the environment, it's good for business. A recent Global Corporate Sustainability Report from Nielson reveals 66 percent of consumers said they are willing to spend more on a product if it comes from a sustainable brand. There are many opportunities to reduce your footprint in the salon, from aligning with an organization like Green Circle Salon that recycles and repurposes salon waste, to sourcing products with repurposed or biodegradable packaging to eliminating disposable coffee cups and towels.

Commit To Wellness—Yours And Your Guests
Self-care is a hot buzz phrase right now as people get busier and the stresses of modern life continue to mount. As a beauty service provider, the clients in your chair are already practicing a degree of self-care, carving out time for their appearance and well-being. Think about ways in which you can enhance their self-care rituals. At Habitude Salons and Spas in Seattle, for example, owner Inez Gray has incorporated CBD into massages and body treatments to ease pain, inflammation and stress. "The launch and support of this category, coupled with retailing CBD products, has made an incredible impact on our profits, recruitment and reputation in and around Seattle," she says. And at Ellie K Salon in Frisco, TX, the team did away with waiting room couches where clients sat alone absorbed in their phones. The waiting room now contains a community table that encourages conversation, and massage chairs for those who prefer a few relaxing moments before their regular services.

And don't neglect your own self-care routines and rituals. Practicing yoga, learning to say no, delegating to trusted staff members, healthier eating—self-care looks different for everyone. Find what works for you and commit to doing whatever helps you feel your best. Because staying at the top of your game means you'll have more to put into your work, your business and your goals. And don't forget to breathe.