A letter to the industry's future from today's biggest names. With this series, we hope to inspire and motivate you with words directly from the heart of those who've been there.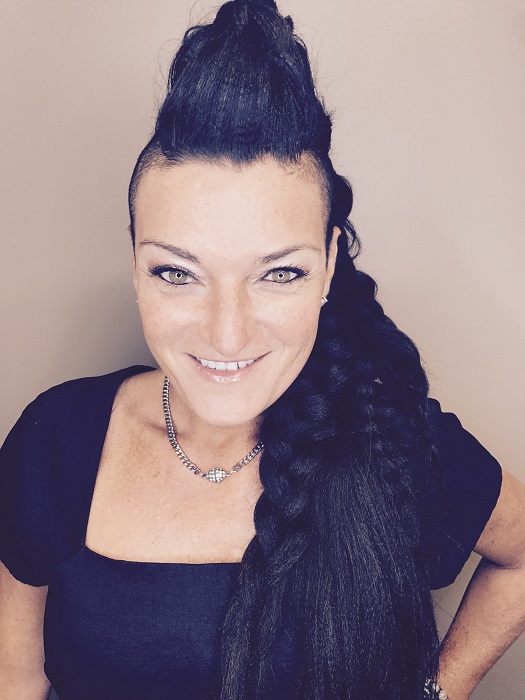 Dear Future Beauty Professional,

You are about to begin a new adventure and there will be an overwhelming and exciting amount of new EVERYTHING! It's your choice: Go through your career or grow through your career. Here are four hot tips that have kept me growing.

CHOICES
Congratulations on making one of the best choices of your life! Throughout your career, you will make millions more. Some will be great and some not so great. Having mentors and coaches is one of the best things. One of my mentors gave me some great words to live by: If you want to change the quality of your life, start by changing the quality of the choices you make.

DO YOU!
Remember you are a special gift and there will never ever be another you. No one will ever look like you, think like you, create like you, love like you. There will only be one you. So, live the fullest, most unedited version of yourself. Don't edit yourself for anyone, but better yourself for everyone.

COMMUNITY
Who you run with matters. The people you surround yourself with will either bring out the best in you, or the beast in you. So hang out with people who inspire your best. Avoid―like the plague!!!―"happy hijackers," "blessing blockers," salon break rooms, and negative people and places in general.

TAKE CARE OF THE BUSINESS
Put as much time, money, passion and effort into mastering the bottom line as you do mastering your bob line. There are four key areas of business that are always in constant play behind the chair of a champion. Create goals, track your success and have the spirit of a student forever. And when smashing those goals and celebrating your wins, remember this is a team sport and there is enough for everyone, so share your knowledge, passion, and love with others. The professional beauty industry is not a competition. The professional beauty industry is a beautiful collaboration.

WE ARE YOUR PEOPLE
This will be the best ride of your life! The people you will meet, the places you will go, the art you will create, the lives you will change―be kind and grateful for all these gifts. It's the beauty business, not the ugly business!

And most importantly, live your purpose. Because when you live your purpose, you leave a legacy for all the lives you touch. LIVE YOUR PURPOSE, LEAVE A LEGACY.

All my love,
Jen Planck
About Expert

A behind the chair working stylist, salon owner and inspirational powerhouse, Jen has changed the lives of millions of beauty professionals through her passionate message of mentoring one another for the greater good. Her long standing commitment to remain non-brand specific and her dedication to loving and supporting all our favorite partner brands transcends from her many platforms over the last 25 years.
Jen has climbed the ladder of the professional beauty industry by successfully achieving the goals of hyper-demanded stylist, salon owner, artistic director and industry ambassador. Her earned stature as an industry ambassador continues to fuel and spread her powerful message: "Everyone has equal value. The more you help others, the more you receive in return. The professional beauty industry is not a competition. WE ARE A BEAUTIFUL COLLABORATION."