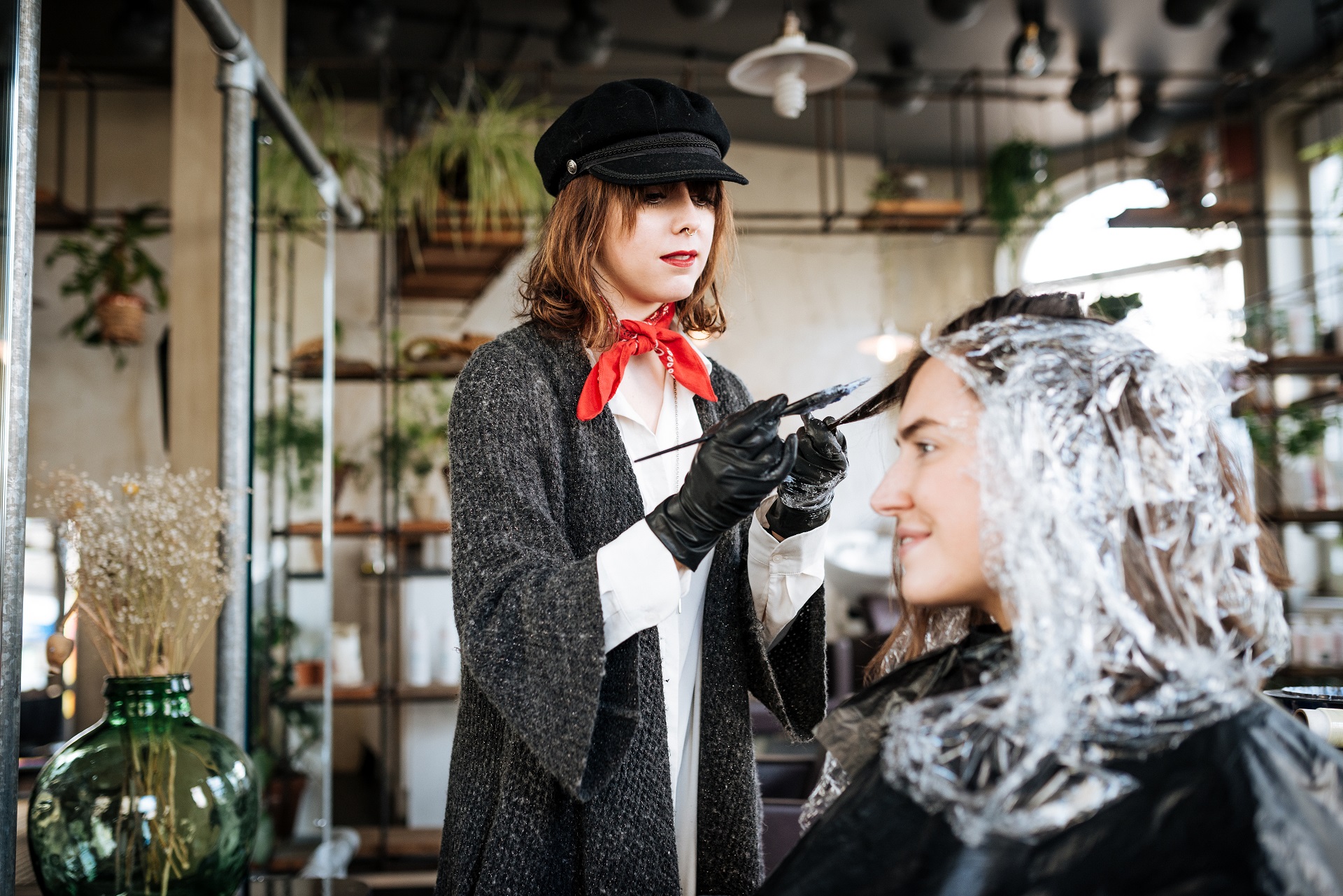 Photo Credit: Getty Images
When a new client checks into your salon or studio, there's a real rush of excitement. A new head of hair to play with! A new customer to take advantage of all your wonderful services! A new source of profit for your business! A new source of referrals for more first-time clients!
New clients are exciting for sure, but you can't stop there. You have to be sure a new client becomes a repeat client, otherwise the thrill will be short-lived. Here are four "creative" ways to ensure your first-timer becomes an every-timer!
CREATE A LONG-RANGE PLAN
Most people have goals for their hair. They may want to grow it out, lighten it up, cover the grey or repair damage. Your consultation should uncover those goals, and once they come to light, you and your new client can align on a long-range plan to achieve them. For example, if your first-timer is getting married next year, you can map out a 12-month plan to order and fit her extensions, highlight her hair and put her on a regimen of monthly deep conditioning treatments to be sure her aisle-style will be perfect in every way. Once the plan is in place, go ahead and pre-book the next appointment, or next several appointments to seal the deal. One tip? Kick off the relationship with pre-booking rewards. "We reward the client for pre-booking," says Matthew Khodayari, co-owner of Aria Salon Spa Shoppe in Alpharetta, GA. "They get 500 points or five dollars off the first time, and 200 points or two dollars off each time thereafter. When they reach 2,000 points, they receive $20 off services."
CREATE AN UNFORGETTABLE EXPERIENCE
The difference between an indifferent salon service and an extraordinary salon service boils down to one thing: paying attention. And doing so start to finish. Remember, your clientS will be affected by every person they comes in contact with, so client experience should be a team effort. When the client arrives, you or a member of the front desk team should make eye contact, smile, call them by name, offer a beverage and give them a clear idea of the wait time. If you're running late, be sure to keep the client apprised. If for some reason you're running way behind, offer a complimentary conditioning treatment or paraffin hand dip to make up for the inconvenience. Conduct a
thorough and thoughtful consultation
, focusing on your client without distractions. Check in frequently to ensure your client is comfortable—not too cold or warm or wet. Keep the salon spotless. Embrace technology—like online booking and free Wi-Fi—that enhances and streamlines the process. Put your own spin on things but just remember—the goal is for the client to leave your salon relaxed, looking fabulous and feeling grateful to have met a beauty professional as outstanding as you!

CREATE IRRESISTIBLE INCENTIVES
A terrific hair cut or beautiful highlights are great reasons for a first-time client to come back to you, but can you do more? Many successful salons and stylists offer irresistible incentives to return. At Aria, Mechelle and Matthew Khodayari created a passport for new clients, which offers four ways to save on their next four visits. They can receive $20 off their next hair cut; $20 off their next color service; a free deep conditioning service or $20 off a blowout. After launching this program, says Khodayari, the salon's retention rate increased 12 percent. At Salon Soca in Chicago, it's all about a roll of the dice. Owner Brigette Sobus created a pre-booking contest for new and existing clients in which every time a client pre-booked, they rolled a 20-sided cube and the number that came up was the percent-off they would receive on all retail purchased at the pre-booked appointment. Who wouldn't want to play a game of chance to save on pro hair products?
Whatever incentive you create, make it fun and be sure it offers truly tangible benefits for your new client.