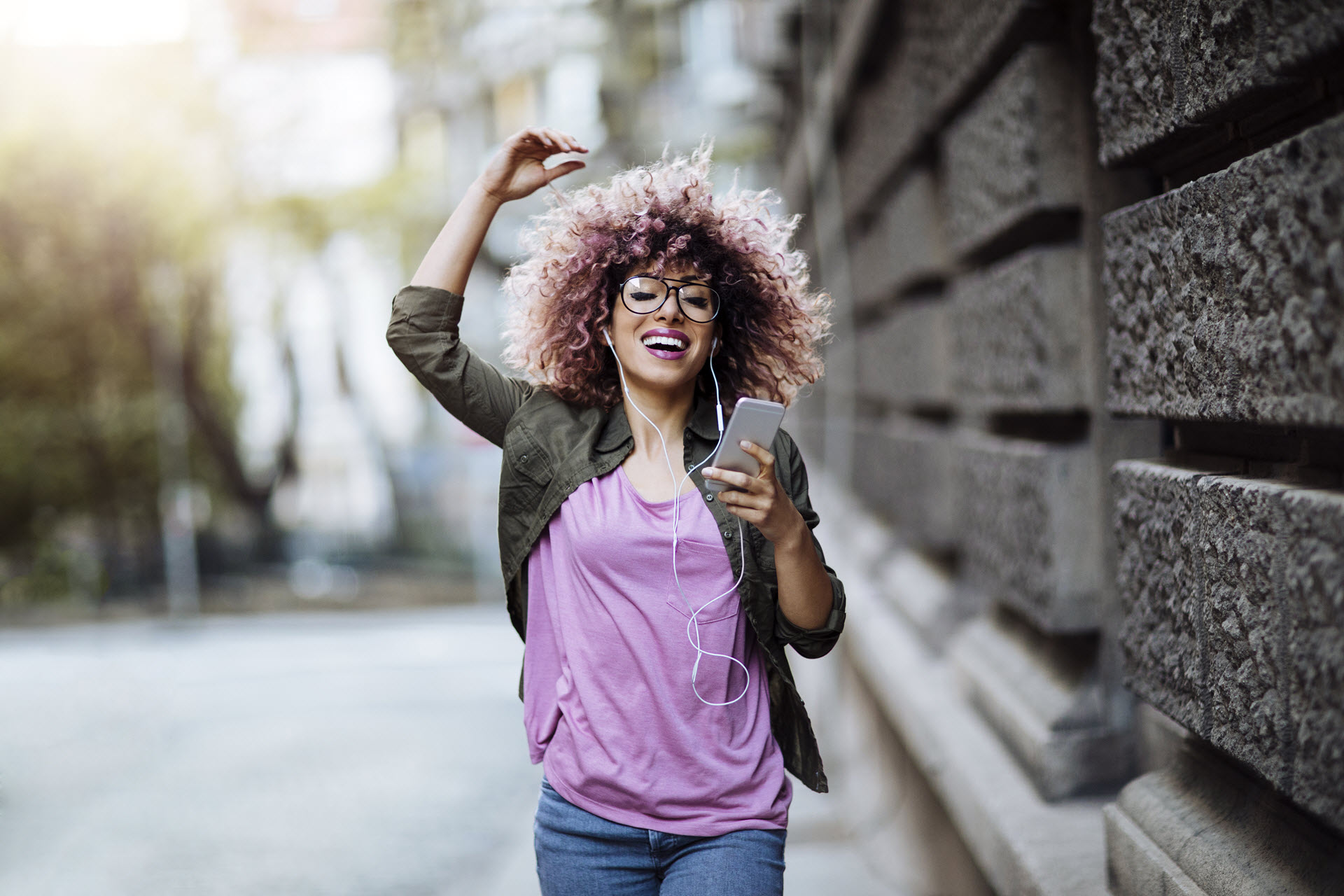 You know the old saying, "Out of sight, out of mind?" When it comes to salon clients, the adage is true. Of course, there are the faithful regulars who rebook like clockwork for their hair color touchups or trims. But then there are those that dip in and out, letting their looks lapse, jumping around to other salons, imploring their best friend to apply their highlights in her bathroom. Keeping your salon top-of-mind is the best way to improve your retention of those here-today-but-maybe-not-tomorrow clients, and that's done with consistent communication. Emails, direct messages, e-newsletters, texts, social media shout-outs and good old-fashioned phone calls are all ways to stay in touch, and there are many ways to craft those messages to make them irresistible to your customers. Here are a few ideas:
Happy Birthday
Birthday messages aren't unique to salons—many businesses keep a record of their customers' birthdays and send greetings and special offers. Janet St. Paul, owner of Janet St. Paul Studio for Hair and Beauty in Austin, TX, sends client birthday emails offering free birthday blowouts. Joya Salon and Spa in Scottsdale, AZ offers a Joya Birthday celebration-- a $35 credit to use towards any 50- or 80-minute full-priced treatment during the client's birthday month. You might also want to use your social media feeds to call out clients who are celebrating birthdays--each day, once a week or once a month. Because who doesn't feel special when their birthday is remembered?
Slow Time Incentives
The weeks right after the holidays are notoriously quiet in the salon, so why not reach out to clients with an incentive? At the end of last year, Heather Yurko of Neatbeat Salon in Louisville, KY sent emails to clients informing them if they booked an appointment in the next seven days, they'd receive a credit, as long as the appointment was scheduled in January. "It created a sense of urgency," says Yurko. "And since our veteran stylists are always fully booked, it was a great way to build newer team members. The emails brought in an average of an additional $1,900 per week."
Special Occasions/Events
It's smart to structure communications around special occasions—especially those that involve gift-giving. A few years ago, Progressions Salon Spa in Rockville, MD came up with their "Mama's Got a Lotta" Mother's Day email campaign. The month-long up-sell promo offered clients a $20 voucher redeemable toward a retail item when they purchased a $100 gift card. Progressions' Cindy Feldman reports that the salon sold $11,148 in gift cards the first year and after just one month, 105 gift cards and 30 retail vouchers were redeemed.
We Miss You
Frequency of visit is the best way to increase income—the longer a client goes between visits, the less service and retail revenue you'll be able to generate from that client each year. So many salon owners—like Nina Childers of Bella Salon and Spa and Charlotte Thomas Salon near Philadelphia—watch their clients' booking habits and reach out when someone has lapsed. "If a client comes in every four weeks, and six weeks go by, we'll look at it and decide if we want to reconnect and send out an email or text inviting her to book an appointment," says Childers. "Sometimes people just forget!" This strategy can also be implemented for retail sales. If you see a client purchased a shampoo six weeks ago, chances are good her bottle is nearly empty and you can send her an email reminding her it's time to stock up (and alerting her to any relevant product promotions.)
Thank You
Following up with a client after an appointment—especially if she's a new guest or receiving a service for the first time—is one of the best and easiest ways to cement a relationship. It can be as simple as a text letting your new client know you appreciate her business and you're grateful she has allowed you to care for her hair. It can also give you the opportunity to gauge her satisfaction with the service and address the situation immediately if she has questions or problems—essentially heading her off before she heads to Yelp!
Just Because
At Neatbeat, the look, vibe and mission of the place all reflect Owner Heather Yurko's one-of-a-kind esthetic, attitude and philosophy. So when she does her periodic "Heather Yurko Takeover" newsletters, the response is significant. "In October, I took over our monthly 'Good Vibrations' email newsletter," Yurko reveals, "and wrote about the Neatbeat 'why,' thanked our guests for allowing us to serve them and suggested they reserve some time for themselves in our salon via our online booking option. We sent the email to 3,323 people and it brought in $9,286.00 in bookings."

And Now a Word About Technology
Keeping track of client contact information, birthdays and preferences and compiling regular communiques can be time-consuming and exhausting, which is why more and more salons are turning to software that takes care of digital communications via automation. "Regular communication keeps your services on your customers' radar," comments David Arnold, co-owner of Salon Lujon in Orange County, CA. "So consider using a business management and scheduling software that automatically checks in with your customers to schedule appointments, sends appointment reminders, suggests rebooking, shares business news and follows up after an appointment. This will remove your burden and go a long way in keeping your clients engaged."
Photo Credit: Getty Images