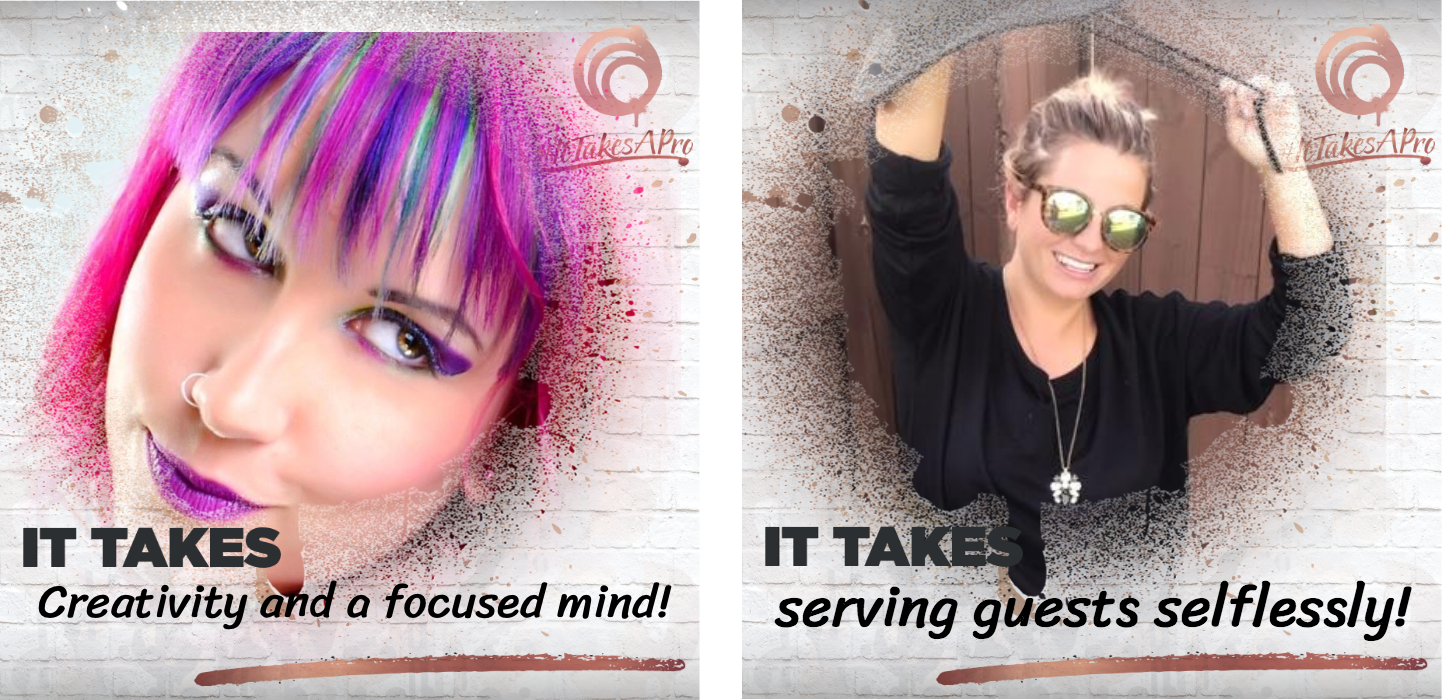 This October, hundreds of salon pros weighed in online to share what they think it takes to be a pro. While the responses were overwhelming both in number and in the powerful words they chose, two winners took home the grand prize: Redken Symposium tickets!

As for the winners, Teesha Watkins believes it takes "creativity and a focused mind," while Ashley Brace believes in "serving guests selflessly." And 10 other pros won $50 SalonCentric gift cards for joining us in celebrating beauty.

In stores across the country, SalonCentric Ambassadors led inspiring conversations at #ItTakesAPro Series', all to bring the community together and express not only the impact cosmetologists have on the lives of their clients, but all of the great qualities that make them perfect for this important calling.

Whether it takes ambition, passion, perseverance, or whatever you decide, the industry clearly agrees that to make the world a beautiful place, #ItTakesAPro like you!