Introducing the Shades EQ Color of the Year: Sparkling Blonde With A Kiss Of Rose. Inspired by trending Gold Rose tones, Shades EQ's Color of the Year can be created in one step with the new Gold Rose Family. Say goodbye to basic blondes and hello to your new must-have color.
The new Gold Rose family is the perfect combination of sparkling blonde with a hint of gold and soft rose tones for modern, healthy-looking blonde. The unique formula includes gold to provide warmth without brass and to enhance vibrancy to your blondes, in addition to rose, which provides a subtle reflect for a unique, modern finish. The new
Gold Rose Family also contains zero background for 100 percent reflect and pure tones delivering maximum pay off.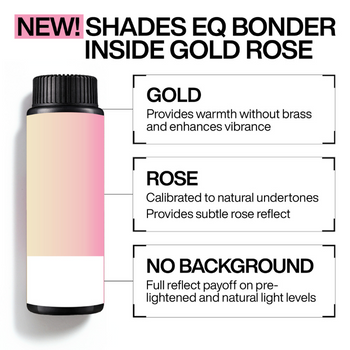 Gold Rose Family Tonal Breakdown
Gold
Provides warmth without brass
Enhances vibrancy while adding balance to secondary tone
Rose
Calibrated for natural undertones at each level
Provides a subtle rose effect
No background
For full reflect payoff on both pre-lightened and natural light levels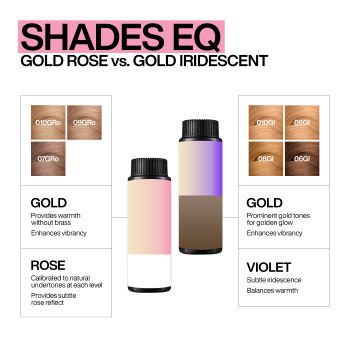 The new Gold Rose family comes exclusively in Shades EQ Bonder Inside, which means you can tone blondes with the Color of the Year and repair* in one step on all hair types and textures.
Ready to see Gold Rose come to life this holiday season? Thanks to the new Shades EQ Gold Rose family, you can achieve the Shades EQ Color of the Year in no time at all. Available in three new shades—010Gold Rose (Sparkling Wine), 09Gold Rose (Blush Spritz), and 07Gold Rose (Golden Fizz)—the Gold Rose Family will help you create this year's must-have, irresistible blonde. Check out these beautiful formulas from Redken Artists Savannah Jones, Denise Welsh and Adrienne Dara.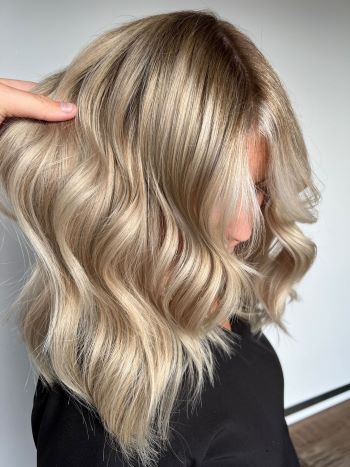 Savannah Jones (@savannahjo_hairstylist)
Formula:
Zone 1: 06NCh
Zones 2 and 3: 07GRo + 09GRo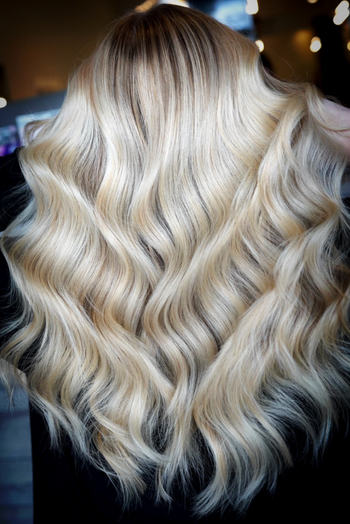 Denise Welsh (@denisesuzanne_)
Formula:
09GRo Global Gloss
Adrienne Dara (@adrienne_dara)
Formula:
Zone 1: 07NB + 07GRo
Zones 2 and 3: 07GRo + 09GRo·
*vs. without Shades EQ Bonder Inside
About Expert
Discover expert advice from Redken and the industry's most trusted artists and educators. Whether it's the latest, on-trend techniques or tips that will boost your business, they're here to make sure you reach your full potential!
up next
How-To: Level Up Holiday Product Promotions And Sales
How-To: Level Up Holiday Product Promotions And Sales
Written by 
Redken Team
Oct 2, 2023
Read time 5 min