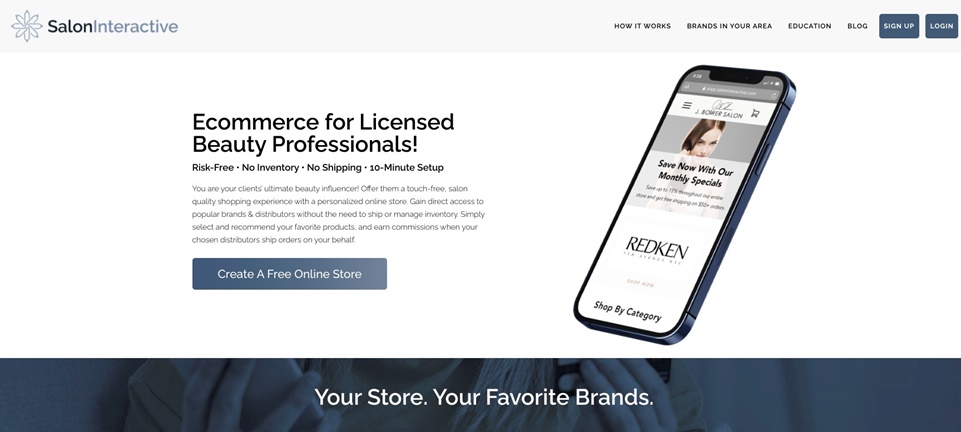 Imagine being able to offer your guests the convenience of online shopping and an expanded assortment of products to rival any major e-tailer or big-box competitor. Well, now you can with SalonInteractive. "In the last 18 months, the world has moved online more than ever before, and guests want to be able to shop in the way that works for them," says Katherine Flecker, SalonCentric VP PPD Sales & Marketing Development. SalonInteractive provides a complete end-to-end solution for salons and independent stylists by enabling digital commerce of retail products. "By allowing salons and suites to create e-commerce sites that sell the brands that they recommend, we are promoting the value and expertise of the salon/stylist while also ensuring that the sale goes to the salon/stylist rather than to big-box competitors," says Flecker.
"SalonInteractive is one of the most important and strategic initiatives of SalonCentric," says Bertrand Fontaine, SalonCentric President. "In addition to the benefits afforded by individual e-commerce sites, by connecting all salon management softwares on one single platform, we will be able to build a new eco-system which will allow salons and stylists to receive amazing marketing and business support from SalonCentric."
Why You Need It
The SalonInteractive e-commerce site enables a salon to be open 24/7 to meet the retail needs of its guests. And each salon/stylist that retails products via their SalonInteractive e-commerce site earns a 25 percent commission on every sale. Plus, SalonInteractive allows salons/stylists to reach out to guests that have not bought from them in the past. In targeting guests that have never bought before, SalonInteractive sales will be incremental to your salon. By six months, engaged salons are selling an average of $800-1200 per month. "I think the accessibility to product is what will help salons/suites/stylists stay competitive. And for smaller salons/suites that have limited retail space, an online store allows them to offer more products to their guests to ensure they are even more competitive in terms of their product offering," says Flecker.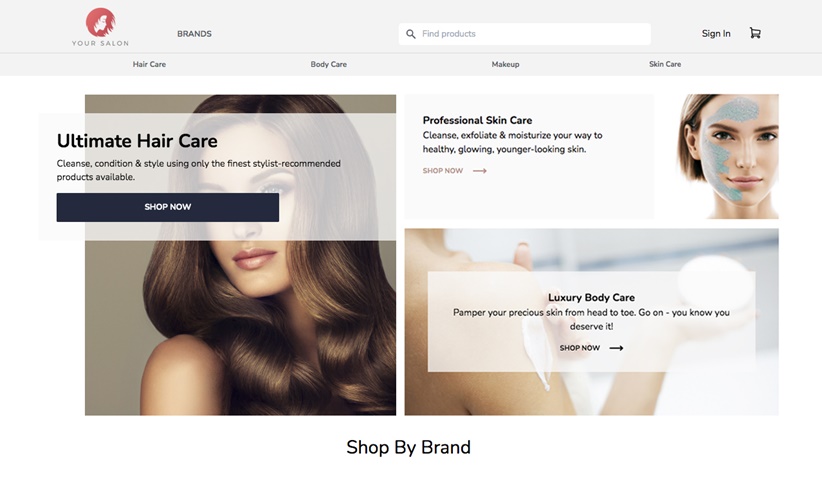 What Others Are Saying
Elle Marie Hair Studio (four locations throughout Washington)
"We were shut down for three months in the summer of 2020, and during that time we experimented with Shopify for online product sales. The SalonInteractive experience compared to Shopify is night and day. SalonInteractive has been incredibly user-friendly and seamless for us to implement. The interface is easy to use, and their support team has been so helpful every step of the way."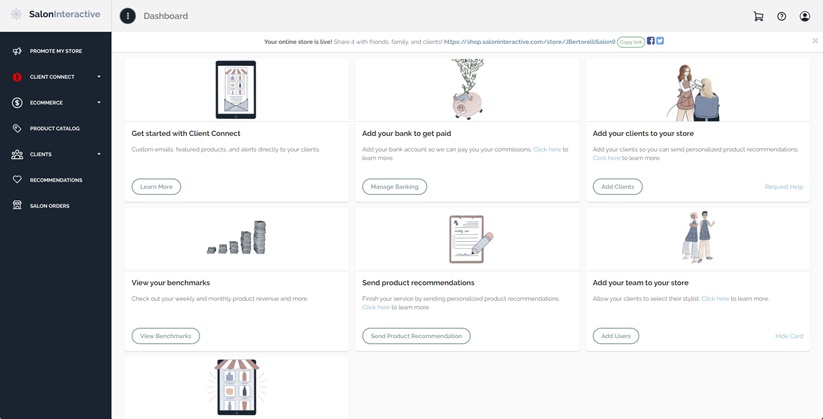 About Expert
SalonCentric
Business Building
Discover expert advice from SalonCentric and the industry's most trusted artists and educators. Whether it's the latest, on-trend techniques or tips that will boost your business, they're here to make sure you reach your full potential!
up next
Hair Stories Episode 6: Multicultural Hair Care For Kids
Hair Stories Episode 6: Multicultural Hair Care For Kids
Written by 
SalonCentric Team
Sep 16, 2023
Read time  min