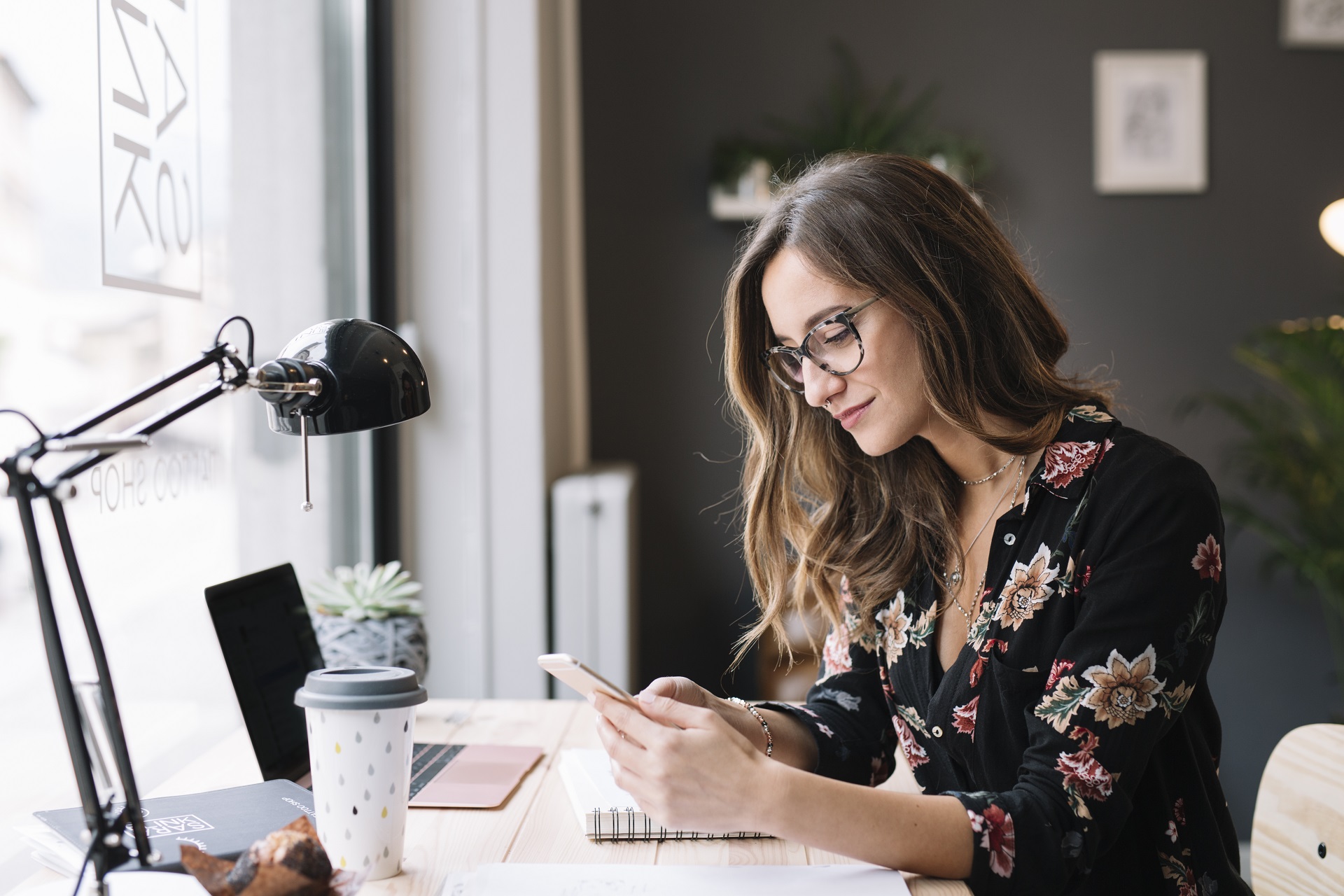 Whether you're leading a salon team or driving your own business as a solo artist, it's critical to keep one eye firmly on the future. Changes come fast and furious these days, especially as it relates to technology, and, in the words of Bruno Mars, it behooves every salon professional to "keep up!" Here are four business trends that should be on your radar, and in your plans.

ONLINE REVIEWS CAN MAKE OR BREAK A SALON BUSINESS
So says John Harms, CEO of Millennium Systems International, a salon software company. "The first thing an interested customer does is check to see how many reviews you have and what your average rating is," confirms Karen Kerr, manager of Artistry Salon & Spa in Estero, FL. "Salons that don't have a lot of reviews just don't seem as legitimate to new customers." Your goal when it comes to reviews should be twofold. The first is to make sure enough clients review your salon so you can amass a substantial number of reviews. You can generate reviews by reminding clients to weigh in with signs at your stations and front desk. Some salon software programs will automatically send a text or email to a client after their service with an invitation to review their experience and a link to Google or Yelp. The second important task is to monitor your reviews and jump on the negative comments as quickly as possible. "Not only do you head off bigger problems if you address a bad review right away and try to fix it," says Jason Glass, owner of Cha Cha's and Rooster's Nest Barber Shop and Shave Parlor in Lexington, KY, "you may be alerted to a problem you didn't even know existed that might be impacting other clients."
ONLINE BOOKING
Just about everyone has done away with their land lines today, and fewer and fewer people are using the telephone capabilities of their mobile devices. Today, it's all about online booking. Booking a hair appointment online is fast and convenient for clients—they can do it at midnight once they've finally gotten the kids to bed or at 7 a.m. before they leave for work. At Upper House Salon on Kettner in San Diego, 98 percent of clients book online. "We don't even have a front desk or receptionist," says co-owner Gloria Edge. "The salon phone number goes to my cell phone, but I only take one or two calls per day. Most people find us on social media and then book directly from there." Most salon software companies offer online booking capabilities, via a salon website or social media or with a mobile app, and many will customize the experience for a salon. For example, ""We customized our online booking, so we have the ability to double book or bring an assistant in," Edge says. "We also can remind clients to use certain products while they are booking as well."

MOBILE MANAGEMENT ELIMINATES THE OFFICE
The days of coming in on your days off to do office work have come to an end. Now, owners and service providers can keep track of their numbers, data and appointments on-the-go. Mobile salon management software makes untethered business oversight a reality. "Owners—and clients—must have 24/7 access to the salon. Essentially this means a desk-less front desk," says Harms. It also means you're able to watch salon activities in real time and respond quickly when needed. For example, say a last-minute cancellation comes in on Tuesday evening for your first appointment on Wednesday morning. Rather than absorb the loss, you can immediately reach out to your salon waiting list or post a message on your Facebook page and try to fill the spot.
PROBLEM-SOLVING MARKETING
Business marketing
for most businesses typically focus on sharing the wonderful features and benefits of a product or service. "Shampoo X leaves hair soft and fragrant." "Our salon offers a full range of hair color services, top-of-the-line products and an experienced staff." But, note marketing experts, prospective clients may not understand how they can benefit from all those terrific things you offer. So try the WIFM approach—what's in it for me? Shift your marketing messaging to the specific problems you can solve for your clients. For example, a holiday campaign could go something like this: "Let Us Worry About Your Holiday Hair Because You Have Better Things To Do This Season." Talk about your quick styling services, holiday gifts and gift cards, lunchtime balayage—everything that will ease the stress for busy clients who must look great and watch their budgets in November and December. All problems they may not know they have until the holiday season rolls around.