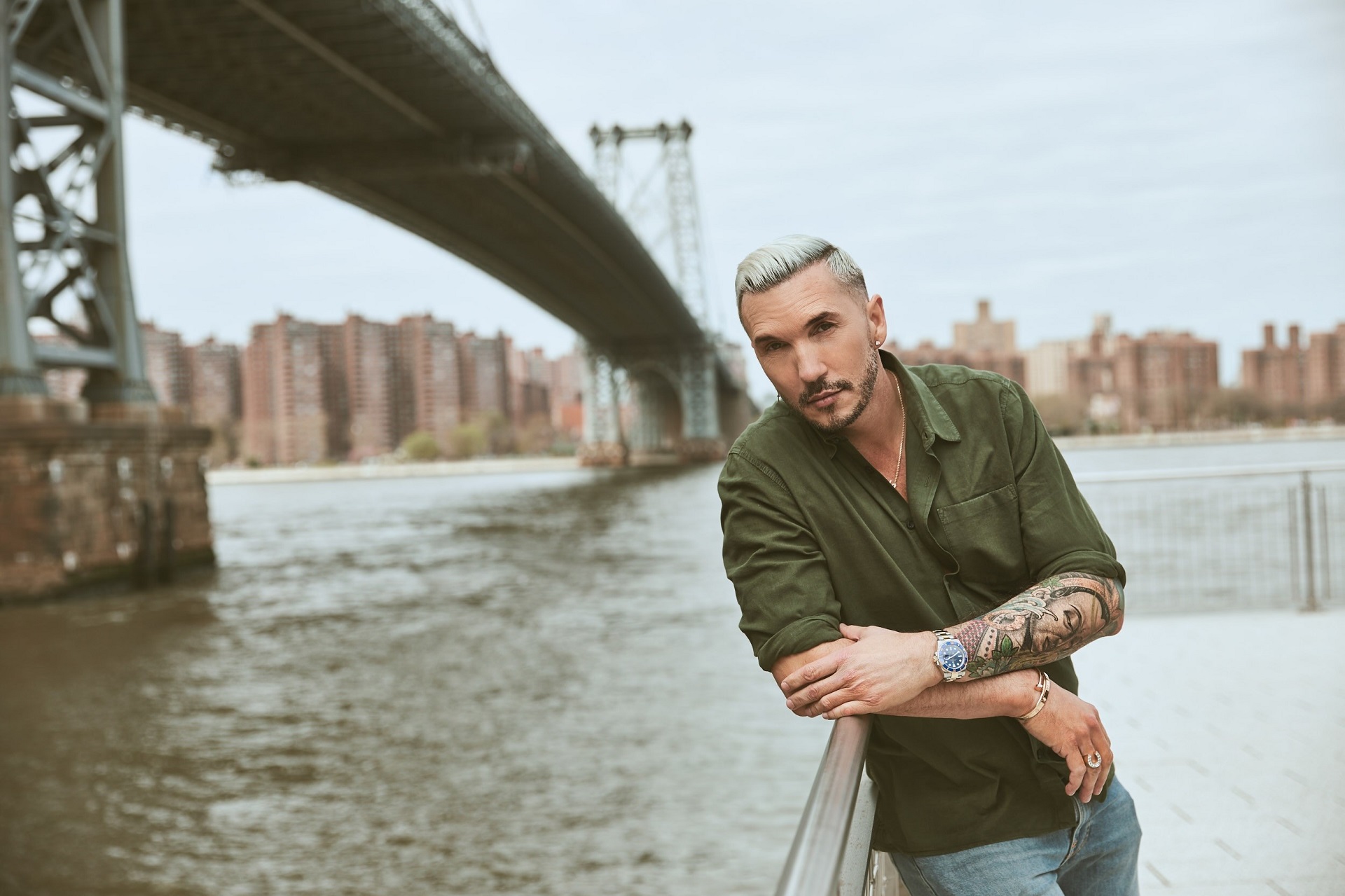 Photo Credit: Courtesy of Alfredo Lewis
If you're one of Alfredo Lewis' (@alfredo_lewis) nearly half million Instagram followers, you're probably familiar with his cheeky, energetic social media videos. Individual views for his videos have topped 300k, so clearly, Lewis is doing something right. Or more like, everything right! Here, the educator and social media ambassador for Matrix, Biolage, Bellami and other pro brands shares his insights into social media video production and strategy for stylists.

Q: Hairdressers in the salon probably don't have access to sophisticated video equipment. Is that necessary?
Lewis: Ninety percent of everything on my Instagram page is shot by me, on my phone. I actually find that highly produced videos don't get as much engagement on Instagram. I do invest in lights, though. It's so important. I share a studio with Philip Wolff (@philipwolffhair) and we started with one ring light, but now we have ring lights, ceiling lights…we have more lights than hair equipment to be honest!

Q: Do you use a tripod to shoot your footage?
Lewis: You can, but I've discovered it's much better if someone holds the phone to zoom in, pan, etc. It looks more professional and makes a huge difference. You can enlist a co-worker or a friend to help you. I always teach my assistants how to shoot videos.
Q: What about after you shoot? How do you edit your videos and prepare them to post?
Lewis: To edit my footage, I use an app called InShot. It's really easy to work with and it sizes each video to fit the platform without bands on the sides. I have found if the video doesn't fit the platform frame it tends to not do as well.
Q: How long should videos be?
Lewis: For Instagram, a good average is close to a minute. But it's really about quality. If you can tell your story in 40 seconds, it's fine to post a 40 second video.
Q: Music or no music?
Lewis: It's up to you, either can do well. I personally love music. I like to use it to tell a story. I try to pick music that matches the theme of the video and the movement. If you do use music, be careful about copyrights—you only want to download copyright-free songs. I download music from Soundcloud. They have copyright-free mixes of popular songs. I keep hundreds of songs in a folder.

Photo Credit: Instagram/alfredo_lewis

Q: Can you alter video after it has been shot?
Lewis: You can if you use a professional camera. You can trim and cut videos if something doesn't look good and you can use an app with a filter. But I personally don't like to hide things. If there's a spot on a highlight, I don't try to edit it out. It's human. It happens. I don't care if I get 50 comments saying, 'You missed a spot.' I let them stay. It's part of the process of putting yourself out there—as long as you're not being bullied. There's no room for that!

Q: Do you ever post videos that don't pertain to hair?
Lewis: This summer, I went on vacation and wanted to share and post some of my experiences and nobody really cared. So I always try to bring it back to hair. That's what resonates with my followers. I think personal videos are for Instagram Stories. That's a safe place to share. But even on Stories, if I post a good client story, I get 40 or 50k. If I post a video showing me brunching with my friends, it may be closer to 3k.

Q: How often should you post?
Lewis: I consider my Instagram my TV channel. If you look at it that way, consistency is important. If Game of Thrones had aired one week at 9 p.m. on Sunday and the next week at 7 a.m. on Wednesday and then at 11 p.m. on Friday, nobody would have been able to find it. So I post every morning at the same time: 7 a.m. I figure that's when hairstylists are getting going for the day. On Sunday, I wait until between 9 and 11 a.m. because us hairdressers aren't up before then. Whenever you decide to post, it's about consistency. The more you post and the more consistently you post, the more you grow.

Q: What would your advice be for someone who is new video?
Lewis: Don't overcomplicate things. Keep your videos simple with a beginning, middle and end. Tell a story. Show the things other stylists want to see, like the two best parts of the haircut or the color placement and application technique. Don't try to pack 20 clips in a video. Start with three. My friend Patricia Nikole (@paintedhair) has close to 900k followers and her videos are often three clips: painting, curling and a finished view. She uses the caption to share her formulas and expand on her technique. I have studied many artists who are successful on Instagram and they're all simple and methodical, but they also make it their own.



Photo Credit: Instagram/alfredo_lewis