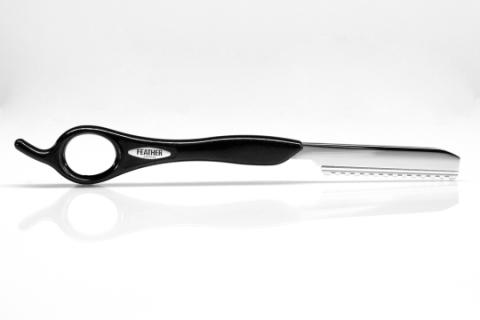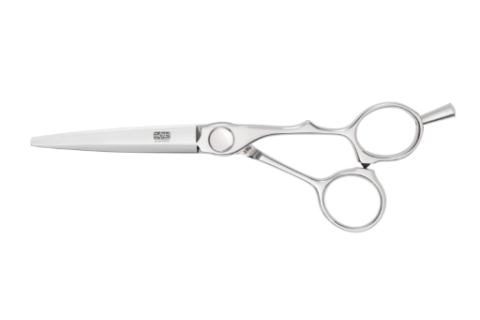 Source: Courtesy of Jatai and Kasho
It goes without saying that the hands are a stylist's best tool. But scissors and razors? Indispensable to any hairdresser's arsenal as they function as an extension of their hands. And when it comes to making the cut, not all shears are created equal.

Jatai and Kasho are two exceptional, AAPI-founded leaders in the space with cutting-edge technology, superior craftsmanship and innovation guiding the creation of every scissor, razor and blade. Here, get to know a little more about these respected and long-established brands that power the artistry and craft of hairdressing.

JATAI
Established: 1950

Founder: Fred Wada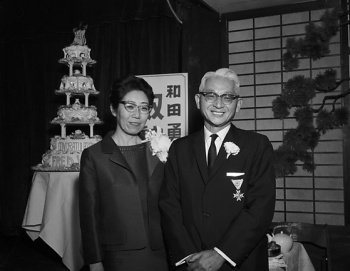 Source: Courtesy of Jatai
Tool That Put Jatai On The Map: Feather Styling Razor and Blades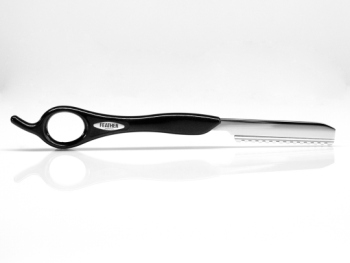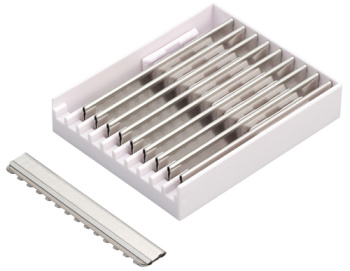 Source: Courtesy of Jatai
The Jatai Difference:
Jatai's mission is to provide innovative, world-class, professional quality implements that deliver superior performance and value to the end user. Jatai introduced the Feather Switch-Blade Shear, the world's first replaceable blade haircutting shears without the use of tools, as well as the Feather Styling Razor and Blades, the world's first non-folding hair cutting razor with guarded blades. It is the number one styling razor in the world today. This new razor concept was introduced when razors had fallen out of favor and few were used in the salon. However, the advent of this unique razor, and the education that went with it, changed hair styling forever by expanding a stylist's creative universe in offering capabilities that shears could not.
"All of Jatai's offerings are made with the finest raw materials, and manufactured by precision machinery and experienced craftsmen to produce a finished product that has lasting performance and quality results," says Jatai President and CEO Dean Wada. "Each product must go through a strict quality control process and packaged securely to protect the product in the journey to its final destination: our valued customer."
The Jatai Backstory: "Our founder, Fred Wada, was an important figure in the Japanese-American community in Southern California. After World War II, the Japanese-Americans returning to Southern California came back to nothing as most personal items were sold or left behind, and businesses and properties given away or taken by the government," says Dean. Faced with prejudice from the people and government, it was not easy to come back and rebuild their lives.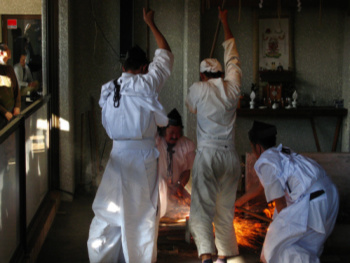 Source: Courtesy of Jatai
Fred Wada started a produce company and slowly became a community leader over time. He desired to help Japan recover from the war, and established Jatai International in an effort to build a bridge between Japan and America. "As the current President and CEO of Jatai International, I take great pride in honoring and in carrying on his legacy," says Dean. "His contribution to open Japan to the business world via the 1964 Summer Tokyo Olympics and to give the Japanese-American community a place of belonging is truly inspiring."
KASHO
Established: Over 100 years but in the U.S. for over 40 years

Founder: Saijiro Endo

Tool That Put Kasho On The Map: The Design Master Series Shears put the spotlight on the brand thanks to the quality, craftsmanship, and variety of sizes and handles offered at a reasonable price point.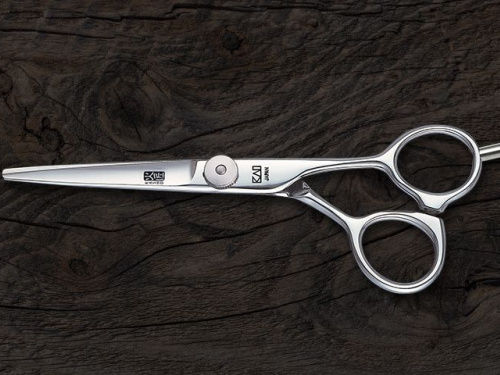 Source: Courtesy of Kasho

Hero Tool Of Today: The Millennium Shear is considered the flagship model given its exceptionally sharp, ergonomic design and powerful sintered metal. The patented disc operation system ensures better, even movement and perfect tension. It's designed so there's no need to oil it, and will rarely need an adjustment to the tension.
Source: Courtesy of Kasho

The Kasho Difference: Kasho is Japanese for "Fire Master." The brand's handcrafted professional shears are the crowning achievement of the Shisho, a highly skilled craftsman who proudly engraves his shears with the Kasho mark. Each pair of Kasho shears reflects impeccable form, finish and function. And today, every Kasho shear is created through careful design, engineering with advanced materials, heat treatment technology, and the blending of an integrated manufacturing process. This skillful workmanship measures up to the unrelenting standards passed through generations of the Japanese Samurai sword smithies.

Kasho Technology: Kasho shears are manufactured from a special high-carbon stainless steel alloy which has superior resistance to corrosion and wear. The steel is compounded with molybdenum, vanadium, cobalt and other elements to achieve state-of-the-art characteristics, and advanced heat treatment and sub-zero quench techniques assure long-term blade sharpness and durability.
Kasho's unique Ultimate Edge is made possible by its proprietary state-of-the-art manufacturing process that uses sophisticated metal-forming and heat-treating equipment. After hot-forging the steel to the desired shape, the blade is heat-treated in a space age atmospheric chamber. The blade is then triple-tempered to its optimum working hardness using an isothermal process. The purpose of heat-treating is to radically change the molecular structure of the steel, while retaining as many of the original characteristics of the alloy as possible, and because Kasho uses advanced heat-treating technology, the purity of the stainless steel is preserved.

In addition, a computerized grinding machine with laser sensors guides the blade through the hollow grinding process, assuring absolute accuracy in shaping the proper curvature of both the inner concave blade surface and the exterior convex surface. Every surface is hand polished to a flawless mirror finish. Top and bottom blades are selected, and then hand-worked until they become a perfect matching set. They are meticulously hand-honed, assembled, and set by a "Shujin" master, in a laborious, time-consuming process and finished to his own exacting standards.
What Stylists Have To Say:
Leah Freeman
L'ANZA Global Healing Color Director
"There are many reasons I love my Kasho Shears. Consistency, durability, shape weight, and customer service. I have recommended Kasho for years to my associates and stylists, and they fall in love."

Sandra Joseph
Pureology Artist
"I love my KASHO 7.0" shears. They are great for condense cutting and the blades glide through the hair with ease. I always feel confident using Kasho because I trust their performance. Certainly my favorite shear of all time."

Alan Bailey
Johnny B Educator
"I love my Kasho shears. The weight, the look, the feel gives me the confidence to perform excellent work."
Kasho is now available on SalonCentric Marketplace, your new one-stop shop for beauty, business and more bringing you more brands, more products and more ways to connect to the best products at great prices.
About Expert
Discover expert advice from SalonCentric and the industry's most trusted artists and educators. Whether it's the latest, on-trend techniques or tips that will boost your business, they're here to make sure you reach your full potential!
up next
Hair Stories Episode 6: Multicultural Hair Care For Kids
Hair Stories Episode 6: Multicultural Hair Care For Kids
Written by 
SalonCentric Team
Sep 16, 2023
Read time  min