For salon professionals, giving your client the best blowout finish is crucial for many reasons. As the hallmark of a professional salon service, it not only blends the lines in their haircut and accentuate the creativity of their color, but also provides the "wow" factor as stylists transform straight and coarse hair into voluminous and smooth curls. Best of all, when your client is seen rocking their beautiful new hairstyle, they become a walking advertisement for your talent and services. Therefore, it is important that your client's blowouts are long-lasting as it promotes your talents as a stylist and ensures client satisfaction.
Here are nine expert tips from Biolage Director of Education, Rachel Flowers, on how to achieve the maximum blowout longevity for your client:
1. CLEAN THE CANVAS
Product buildup can stand in the way of a beautiful style—the weight from styling product residue can cause hair to fall flat prematurely. Start with a gentle clarifying shampoo like Biolage Clean Reset Normalizing Shampoo. "Clean Reset is for all hair types and it's safe for color-treated hair. It leaves the hair feeling really clean but never dries it out," says Flowers. Follow-up with a conditioner chosen for your client's hair type, such as Biolage Volume Bloom Conditioner, formulated for fine hair, or Biolage Strength Recovery Conditioning Cream for fragile and damaged strands.
2. REMOVE EXCESS MOISTURE
Your finished look will be achieved quicker and your styling products will not become diluted if you aren't trying to work on a client with soaking wet hair. After shampooing and conditioning the hair, first blot it thoroughly with a towel, but do not rub because this can create frizz. Then run your hands from the top of the head to the ends, while squeezing out as much water as possible before applying your styling formulas.
3. PREP PROPERLY
The right styling products make all the difference in your finished style's longevity. The formulas you choose should be based on your client's hair type and your desired results. If hair is fragile and damaged, for example, start with a leave-in like Biolage Strength Recovery Repairing Spray, which will help detangle and provide heat protection without weight. If bouncy, 90s-style body and volume is your end game, reach for a styling foam like Biolage Bloom Volumizing Mousse and work it into the hair before drying. For hair that needs to be moisturized, heat protected, and diffused, use the new Biolage Hydra Source Blow Dry Shaping Lotion.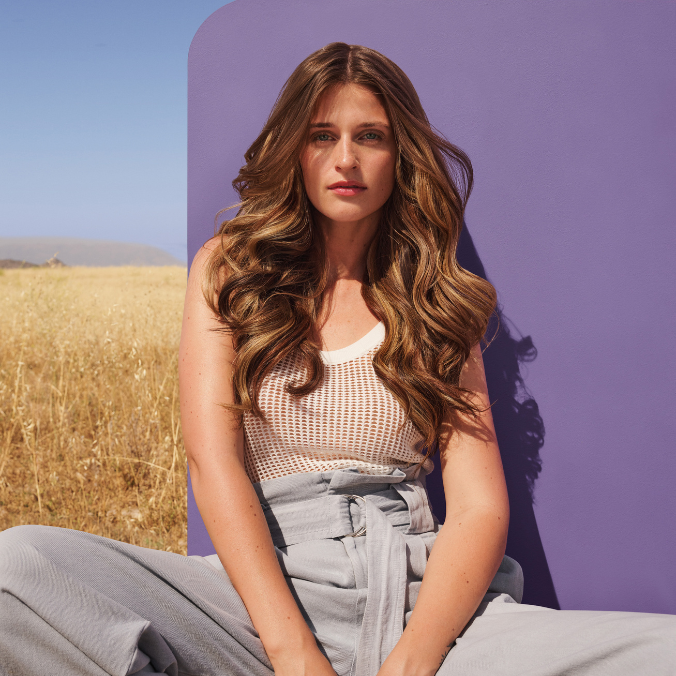 4. SECTION THOUGHTFULLY
Drying the hair thoroughly is one of the key factors in keeping your finished look set, says Flowers, and to do so, it's important to focus on sectioning. For maximum control, work section-to-section by clipping away all the hair, except for the portion that you're working on. When it comes to your sections, size matters—the smaller the better. A good rule of thumb is to be sure the size of your section is never larger than the size of your brush.
5. START IN FRONT TO TAME HAIRLINE FRIZZ
If you're doing a classic blow out "The hairline has a tendency to frizz on many clients," explains Flowers, "so tackling the front first helps lock down those hairs before they have a chance to puff up. Plus, this is really the part of the style the client sees so it's a good idea to finish it off perfectly, right away."
6. OVER-DIRECT
If your client wants a blowout with extra volume, use over-direction. Over-directing the top sections will enhance the volume at the root and maintain lots of lift for a longer-lasting result.
7. GO WITH THE GRAIN
Always dry the hair top to tip and never upward, which will ensure the cuticle lies flat and prevent frizz. Move your brush and blow dryer one after the other and from scalp to ends. Dry the top and bottom of each section and use a scooping motion to direct the ends of your hair where you want them to go—up or down.
8. CLIP AND COOL
It's important to allow the hair to cool completely after blow drying so that it sets the shape in place. "To lock in a blowout, dry a section, hit the cool shot button on your dryer and go over the section again," suggests Flowers. "Then create a curl and either place the curl on a Velcro roller or simply pin it into place, setting the entire head like this. Wait until all the hair is completely cool before removing the clips or rollers, then gently brush through to blend the curls and lightly mist with a holding spray like Biolage Complete Control Hairspray. Hold the nozzle several inches from the hair so it doesn't get too wet."
9. WEAR WITH CARE
Once your client's blowout is complete, teach them some at-home tips that will help their style last longer. Firstly, recommend sleeping on a satin or silk pillowcase, which will keep the hair smooth and prevent frizz. Next, show them how to gently pull their hair into a high ponytail or topknot before bed so that the lengths don't get smooshed while they are asleep. Finally, explain that it will serve them well to touch their hair as little as possible, which will prevent them from spreading oil and dirt into the strands.
STEP-BY-STEP FOR HYDRATED CURLS:
Step 1: Prep with either Biolage Hydra Source Shampoo or Ultra Hydra Source Shampoo depending on how thick your client's hair is. Use Biolage Hydra Source Deep Treatment Pack and leave in for 5 min then rinse.
Step 2: Apply Biolage Hydra Source Blow Dry Shaping Lotion all over your client's hair to protect from heat and give long-lasting moisture. For added curl definition, use Biolage Curl Defining Elixir from the mid-shaft to ends of the hair.
Step 3: Let the hair air-dry completely or use a diffuser. The diffuser should be on higher heat and low speed. Do one section at a time, making sure not to constantly move the diffuser around your client's head.
Step 4: Once dry, use more of the Biolage Hydra Source Shaping Lotion to add moisture in needed sections, twirling them to lock in hydration. For added hold, lightly use Biolage Complete Control Hairspray to lock the hair in place.