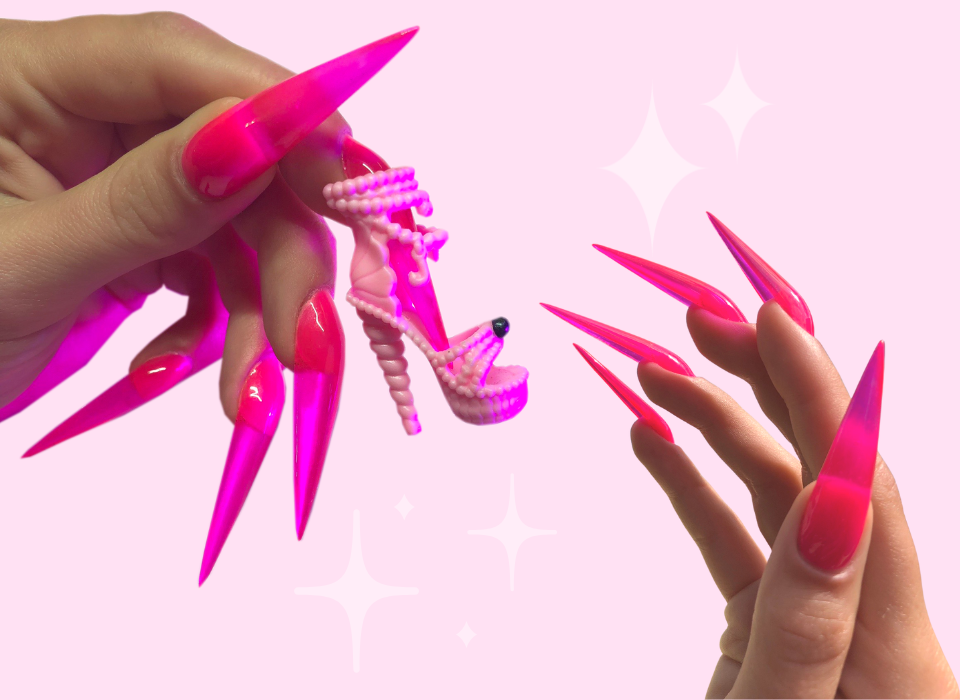 Move over "Clean Girl Aesthetic" because "Barbiecore" is taking over. This nostalgic, dopamine-induced trend embodies the bright and vibrant signature-pink aesthetic of none other than the iconic fashion doll. And one way to get in on the latest craze is to opt for a Barbiecore inspired nail design.
Check out these eight Barbiecore nail looks that will inspire your client to take on this trend.
1.
Barbie French Mani: This look puts a Barbie spin on the classic French manicure by adding hot pink tips to a beige base coat.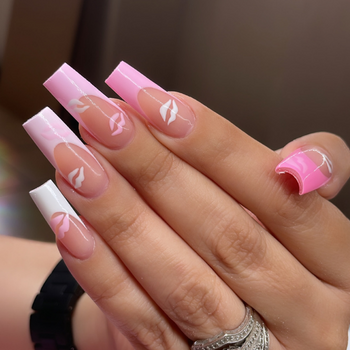 Source: Courtesy of @nailqueennadia

2.
Pink Ombre: Can't decide which shade of pink to use? How about all of them! Use five solid shades of pink on each hand, including colors like blush, fuchsia, hot pink, and bubblegum.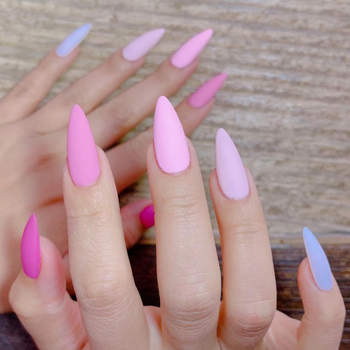 Source: Courtesy of @polishedbar

3.
Barbie Dust: Add sparkles, aka Barbie Dust, to a pink base coat of your choice for an extra dose of dazzle.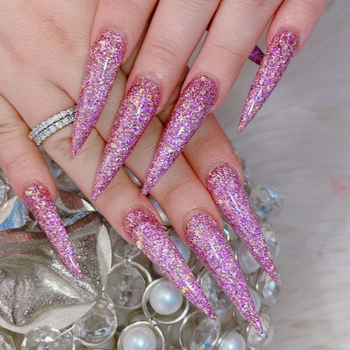 Source: Courtesy of @polishedbar

4.
Malibu Barbie: Try a neon pink and neon orange set for a tropical Barbie vibe.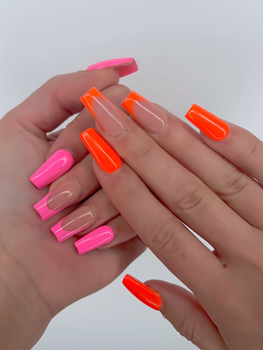 Source: Courtesy of Sarah Dawson

5.
Flaming Hot Pink: For pink with some edge, add some flame art elements.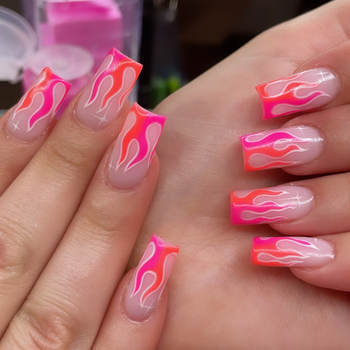 Source: Courtesy of @nailqueennadia

6.
Butterfly Decals: Add pink butterfly accents to a matte pink or clear base to sweeten up your client's Barbie look.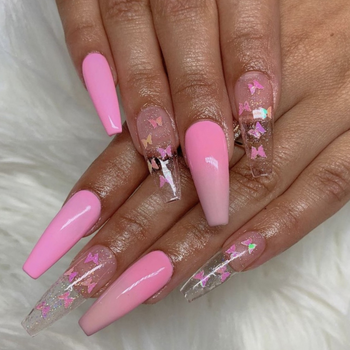 Source: Courtesy of @nailsbya.7

7.
Subtle Pink Nail Art: If your client isn't not ready to go full-blown Barbie, try subtle pink and white accents on a neutral base coat.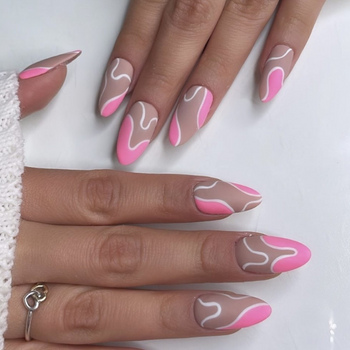 Source: Courtesy of @nailsbyqueennadia

8.
Barbie Jelly Nails: Channel her inner '90s Barbie with see-through jelly nails in a superbright pink shade on coffin nails to really get heads turning.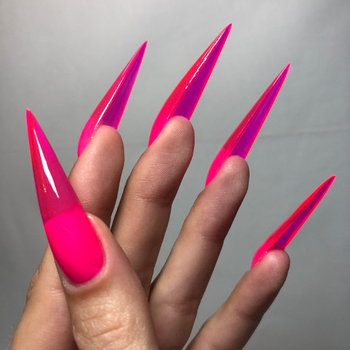 Source: Courtesy of @noodle_yess

About Expert
Discover expert advice from SalonCentric and the industry's most trusted artists and educators. Whether it's the latest, on-trend techniques or tips that will boost your business, they're here to make sure you reach your full potential!
up next
Hair Stories Episode 2: EmpowHERing Through Body Positivity
Hair Stories Episode 2: EmpowHERing Through Body Positivity
Written by 
SalonCentric Team
Mar 20, 2023
Read time 5 min