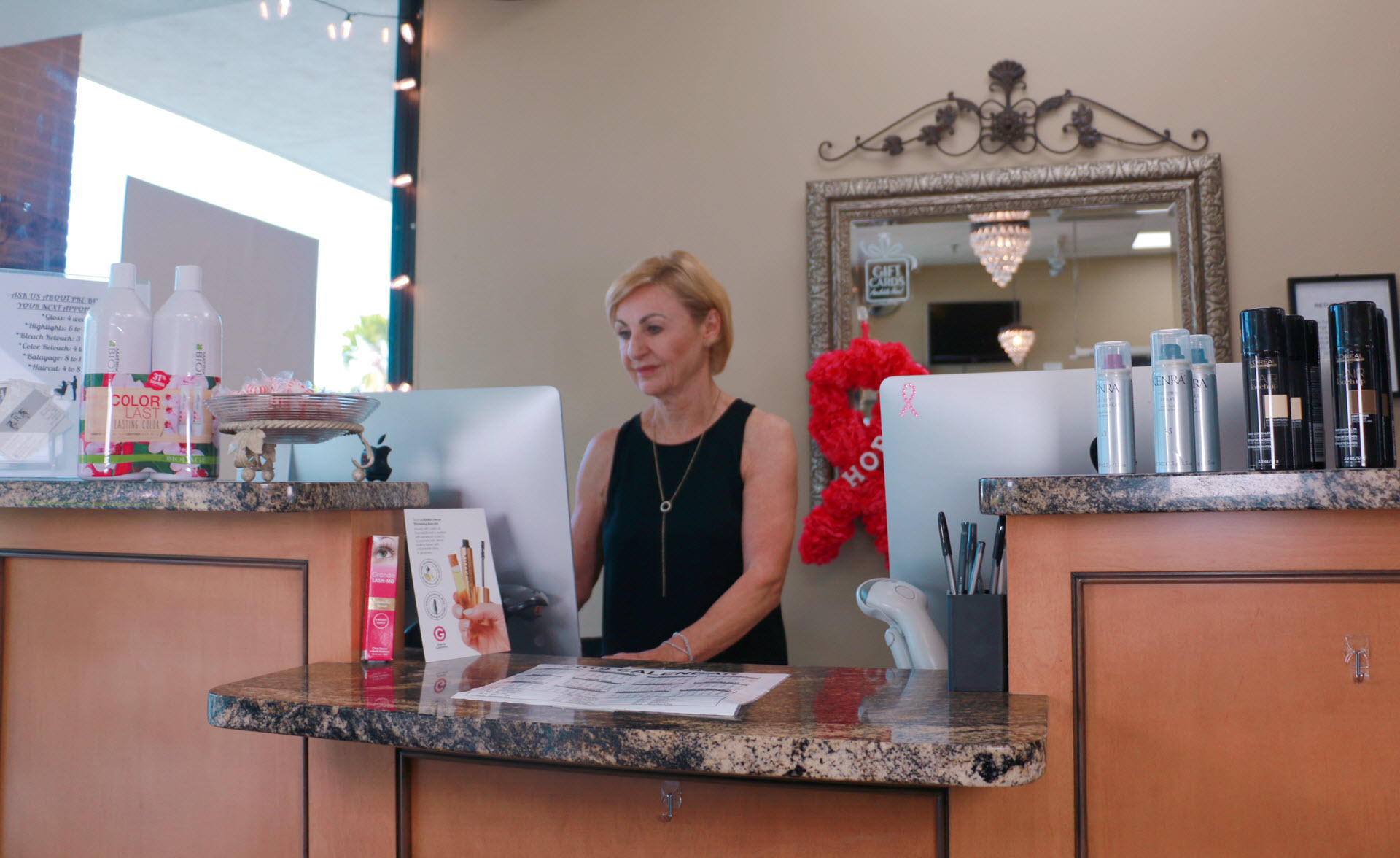 My what big profit margins you have! This is something salons owners and solo artists long to hear from their accountants, but unfortunately, it's a rare compliment. That's because salons are notoriously low margin businesses—which means you spend a lot to make not so much. Your accountant will tell you that profit margin is basically defined as your pre-tax profit from your actual cost of doing business (what you spend on rent, utilities, supplies, insurance, employee compensation if you're an owner, marketing, advertising, etc.) Here are five ways to expand those margins…and expand your income!

1. Reduce costs and waste.
Lots of people think profit is all about generating more income, and that's indeed part of the equation. But you can also improve your finances by cutting costs. Review your overhead costs—rent, insurance, utilities, phone and internet. Are there places you can trim? Many suppliers are open to negotiation if it means keeping your business so don't be afraid to call your cell provider or your insurance representative and ask to re-examine and re-negotiate your rates. Waste is another way that money runs down the drain—sometimes literally! Keep a close eye on product usage. Measure your color precisely and apply only as much product as each client's hair type requires at the backbar. Purchase your supplies wisely by planning ahead and taking advantage of sales and deals. If you're using a number of different salon operating applications, look at ways to consolidate your software with a single system.
2. Boost the value of each ticket.
New clients are great, but don't overlook the value of the clients you already have. They know and trust you, and are likely to be open to your recommendations. So if you believe a haircut client would look fantastic with
balayage highlights
, or your color client would benefit from a hair bonding treatment, don't hesitate to make the suggestion. It's a win-win—you're enhancing her look while increasing your revenue from her visit!
3. Speed it up!
Time is money, pure and simple. So if you can streamline the length of your services and keep your days on schedule, you're ahead. While you certainly don't want to rush through a service or cut any appointment short, you can manage your time by being conscious of your conversations while you're with clients so you don't become distracted. If certain techniques slow you down, make a point of practicing to improve your time. And if you do have a service that requires extra effort—corrective color, for example—be sure you charge enough for your time and materials to cover your costs adequately.
4. Retain your clients.
Ask any salon expert and they'll agree—it's much easier to keep the clients you have than attract new ones. There are many tried and true retention methods, including pre-booking, loyalty benefits and "we miss you" incentives for lapsed clients. Keep an eye on your data to track clients who haven't been around for awhile and make contact with them. At the end of the day, though, the best way to keep clients coming back is with excellent results and impeccable customer service!
5. Cut low-margin products and services, and invest in the ones that are profitable.
Assuming you have the reporting that shows you which products and services produce which margins, be sure to review them regularly. If you discover you're investing in a service that isn't generating enough of a margin, consider either dropping it and replacing it with something else or raising the price. Same with products.
Dedicate some time and effort to understanding and evaluating your profit margins and before long your accountant will be showering you with praise…and you'll be on your way to growing a robust salon business!