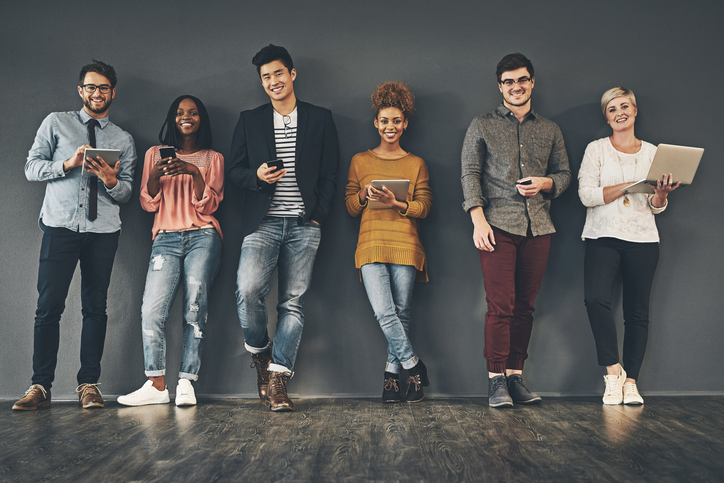 Networking is critical for the solo artist for two reasons. One is business-building—attracting new clients. And the other is networking for your own creative and professional growth—to keep the passion you feel for your work alive. Both are equally important to your success.
Here are five easy networking ideas to keep you motivated, inspired and successful.

Network on Social Media. Social media was born from a desire to connect. On Instagram, share client images, and before and after images. On Facebook, share tips, promotions, product offerings, last minute schedule openings and samples of your work. Be sure to tag all posts appropriately and provide contact information on all platforms so prospective clients can find you.

Network with Local Businesses. Neighboring businesses are ideal sources for referrals, and vice versa. Create some cross-promotional ideas to share with like-minded businesses. For example, if you're a fierce wedding hair stylist, talk to a nearby bridal shop about offering free consultations for every bridal gown customer. Or participate in a neighborhood sidewalk sale doing quick braided styling.

Network Through Existing Clients. Existing clients are your best source of referral—they already love your work! Many independent stylists reward clients for referrals with incentives like free or discounted blowouts or conditioning treatments for every friend or family member they refer. Be sure to fulfill the incentive offer promptly so they'll be motivated to introduce you to even more clients.

Network at Educational Events. Professional education is essential for all stylists. Video education is great, but nothing beats an IRL environment that allows you to get your hands into hair. You can find great, real-life education at trade shows and seminars, through the manufacturers you work with, or by contacting the social media influencers you follow to see if they are offering a class in your area. Be sure to exchange ideas with your classmates—it's the best way to stay inspired.

Create a "Breakfast Club" with Other Solo Artists. Nobody will relate to your experiences as a solo artist like other solo artists. So, consider inviting fellow renters in your area to gather once a month before work to swap ideas, strategies and "war stories." A support group like this can offer unlimited resources.
Photography: Getty Images