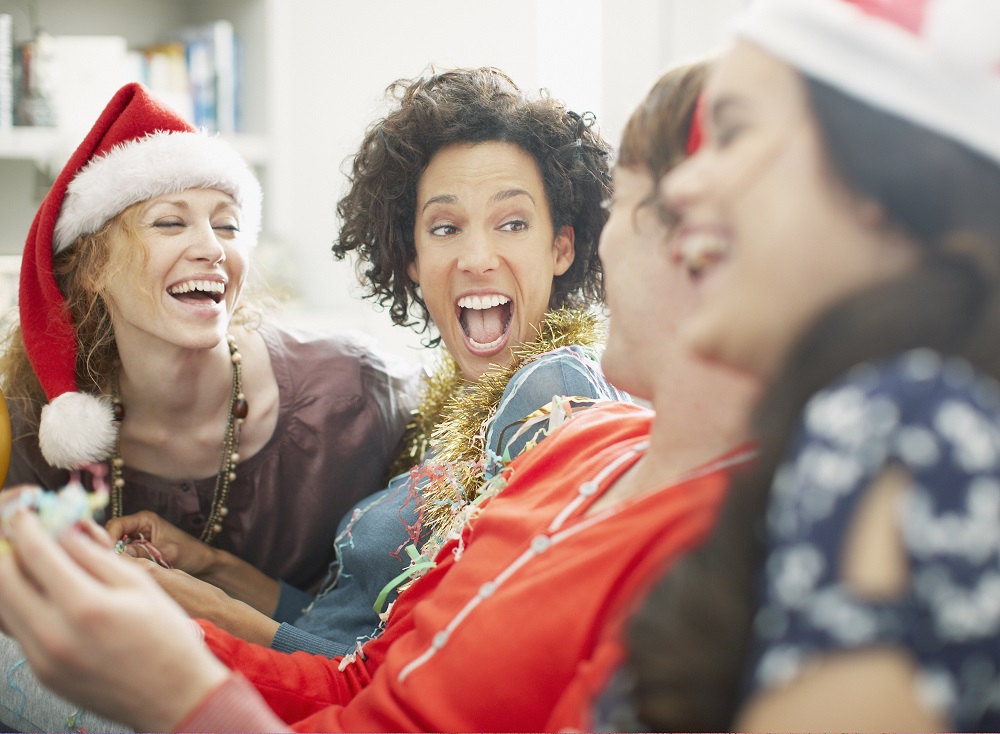 Photo Credit: Getty Images
Your holidays could go one of two ways. Scenario one: you bash around like a crazy person from now until January 1, losing sleep, losing money and losing your mind as you try to keep up during the busiest season of all. But there's another possible outcome. You sail through the holidays calmly and competently, meeting your clients' needs and reaping the rewards of the lucrative season. Here are four tips to help ensure your holidays are much more along the lines of that second scenario!
Stock Up Now
It's impossible to stress the importance of making sure you
stock up on all the products
you need for the next couple of months—both for services and for retail. You will likely see nearly every one of your clients in the six weeks before the end of the year, so you can't afford to run out of anybody's color or favorite conditioner. You'll also want to have plenty of extra products on hand because now is the time when clients are most open to that add-on conditioning treatment or bonder to be sure their hair is photo-worthy from now until New Year's Day.
And when it comes to retail, you certainly don't want to run out of gift options. Many of your product partners have assembled beautiful gift sets this season, and these are perfect solutions for stressed shoppers. Stock them, display them and promote them on your social media feeds, your website and all other communications you have with clients to enjoy an income boost before year-end. And get creative! If you have goods on your shelves that just aren't selling, package one or two slow-moving products with a best seller at a special price. This will not only help you sell more; it will also help clear out your shelves and make space for more popular items.

Raise Your Gift Card Game
Gift cards are holiday saviors for many shoppers so be sure to offer them early and aggressively. Preparation is key to ensuring a successful gift card campaign. Ideally, your clients will be able to purchase gift cards online so work with your software management system to establish your holiday gift card program. Many systems offer a variety of gift card templates that can be customized with your logo, and they also provide easy management and tracking capabilities for purchases and redemptions.
Promote your gift card availability on your website and
social media channels
with a clear, simple call to action like, "Buy a Gift Certificate Today."
Pre-Book As Much As You Can
This is go time, and the last thing you want is to discover gaps in your schedule. One of the best ways to keep your time in the salon as efficient as possible is to start pre-booking as many clients as possible as soon as possible. Explain that you're usually booked solid during the holidays, so the best way to be sure they get in on the time and day that's most convenient is to book their next appointment before they leave the salon. You may also wish to enforce a holiday cancellation policy such as a fee for cancelling less than 48 or 24 hours before the appointment. And for procrastinators who weren't able to get onto your books, keep a waiting list. This way, if a client does cancel last-minute, you can offer the spot to someone else. You may also consider extending your hours to accommodate as many clients as possible, and if you manage a staff, let them know it's "all hands on deck" time!
Pre-Plan Your Events
Are you throwing an end-of-year get-together for your team? Will you be hosting your annual wine-and-cheese holiday shopping party for VIP clients? Is the salon participating in the neighborhood Santa's sidewalk sale? There's often more to the season than dozens of foil highlights and clipper cuts and you don't want to be scurrying around at the last minute looking for caterers or cases of chardonnay or reservations. The sooner you source your event vendors, the more money you're likely to save and the greater chance of getting exactly what you want in terms of food, beverages, gifts, decorations, etc. If you're the head of a team, consider assigning a committee to help with event planning so you're not shouldering the burden alone. The same goes for your holiday business events and promotions, like Black Friday and Cyber Monday. Plan your marketing, messaging, signage, etc. as soon as possible so you're not scrambling at the last minute…and losing money because you're unprepared!