Keya Neal (@keyartistically), a trailblazing educator, speaker, DEI consultant and SalonCentric #ITAPT Artist, has been named as a finalist for the 2023 North American Hairstyling Awards' Educator of the Year Award. With a career spanning almost 30 years, Neal has made an enormous impact on the beauty industry, breaking down racial barriers surrounding texture, diversity, and inclusion. As the founder of Kolour Kulture and the Texture VS Race movement, Neal has dedicated herself to providing equitable education for underserved stylists as well as promoting and creating awareness of the importance of working with hair of all textures.
In recognition of Neal's exceptional career and outstanding efforts in empowering Black stylists and creating more inclusivity in the beauty industry, she has been announced a finalist for the 2023 NAHA Educator of the Year Award, alongside the likes of Angelica Prather, Elizabeth Faye, Nina Tulio, and Rodrick Samuels. As the most prestigious professional beauty competition in North America honoring the salon industry's top artists, NAHA Educator of the Year entrants go through three rounds of judging based on their overall impact on the lives of beauty professionals, their demonstrated contributions to the beauty industry through education, and their commitment to innovation and excellence in education.
Read on to learn more about Neal's NAHA nomination, exceptional career, and vision for the beauty industry.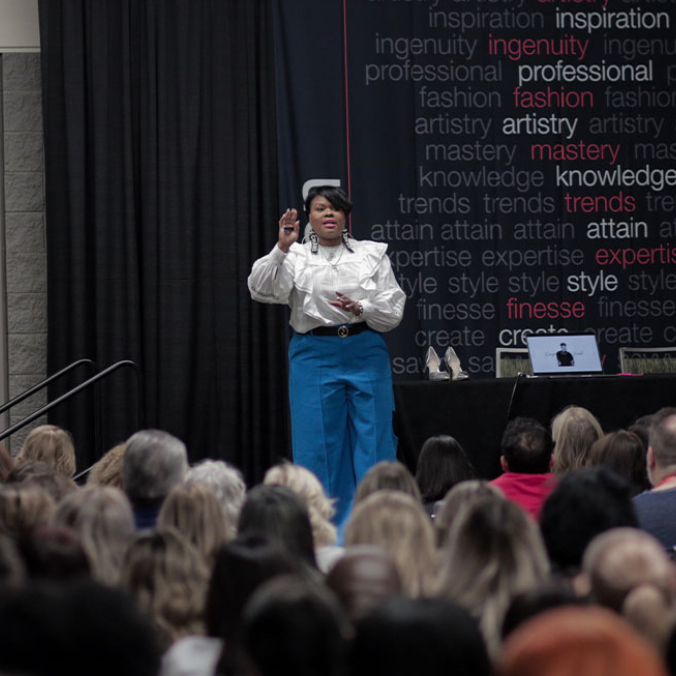 Source: Courtesy of Professional Beauty Association
What does it mean to you to be nominated as a NAHA Educator of the Year?
"To me, being nominated for NAHA meant that change is upon us. Previously, NAHA had been an exclusive organization, so to see people that look like me starting to be nominated for our work in the industry and celebrated in how we are elevating the industry was amazing to see."
The NAHA "Educator of The Year" Award highlights mentors and teachers who have influenced trends through innovative methods and techniques. In what ways have you tried to do so?
"Over the past four years, we have been very intentional in teaching all facets of hair, as well as having an inclusive curriculum on various subject matters that teaches people how to remove race from the table. We've contributed to the overall elevation of the industry by allowing people to debunk their fears around working with people that look different to themselves and are not familiar with. Our Kolour Kulture and Texture VS Race curriculum not only creates equitable education for Black people, but also inclusive education for everybody."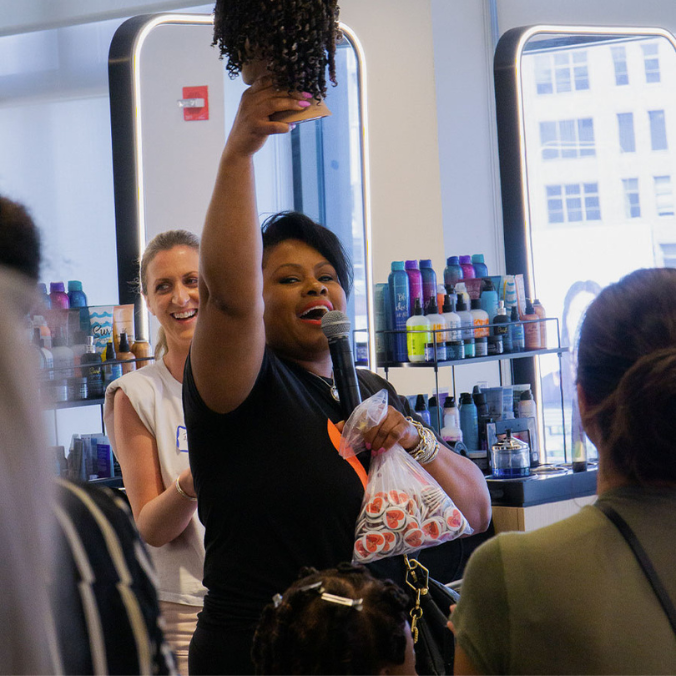 Source: Courtesy of Professional Beauty Association
What do you think differentiates you from other educators in the industry?
"I've often said that my gift is not in doing hair, but rather the gift of interpretation. This means that I can liaison information very well, so that people can have a better understanding. I'm also very good at facilitating conversation, which means that when it comes to explaining information and getting people engaged in certain tough topics, people are more inclined to feel safe in my classrooms and comfortable with being their most authentic selves."
What was a pivotal moment in starting your beauty career?
"It was dropping out of college because someone mentioned to me that I might be good at doing hair, so I thought I would give it a try. The funny thing is, I wasn't good at it. I'm smart and very scientifically inclined, so rather than giving up, I asked a lot of questions and eventually learned and succeeded at it. It was a good lesson for me because I learned that you can cultivate any skill you want, as long as you're completely committed to it."
What inspired you to branch out from being a stylist into an educator, speaker, and DEI consultant?
"I attended Dudley Cosmetology University in North Carolina where it was a very accredited Black school at the time. I was able to see this type of education firsthand which planted the seed for me wanting to pursue educating people even after they were licensed.
However, my shift to the Texture VS Race movement was something that I did not see coming. I had a heart for subject and always questioned the industry as a whole so I called upon people to have an honest conversation. This led me to wanting to provide people with resources and spaces to supply education. That when we started doing summits, groups, coaching, and having conversations—it cultivates a positive space for diversity, equity, and an inclusive journey."
Why is it important for beauty professionals to understand how to work with all hair textures?
"I thought that my color education was not inclusive of all hair textures. I noticed that the leading professionals who are at the top of their skillset still did not have knowledge around working with textures that they weren't familiar with. This lack of education and knowledge causes segregation in our community and salons. There is this narrative that curly hair is somehow more difficult than all other textures and that it does not deserve to be learned or shared. Our job is to change that narrative around curls and coils by requiring these textures to be a standard part of our education's curriculum."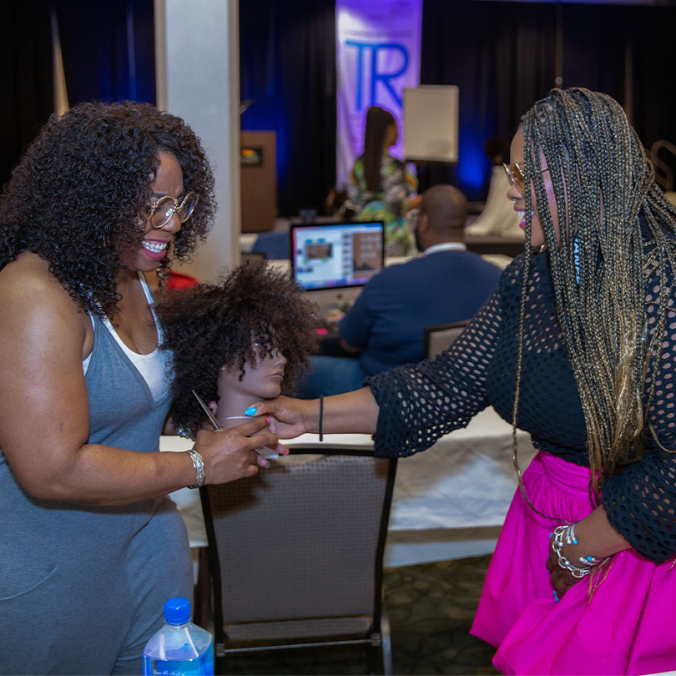 Source: Courtesy of Professional Beauty Association
What is the future of Kolour Kulture and the Texture VS Race movement?
"In the future, I see Kolour Kulture and the Texture VS Race movement expanding into a multi-enterprise entity. I see it as being one big tree with lots of branches, but all coming from the same root. I see us expanding and growing by having other artists that work with us, creating a network of resources, and a community of people that all want to see positive change in the industry. We will be a pillar in our community, where people know that they can come to for whatever they need and share the hope to see the beauty industry become better for the generations to come."