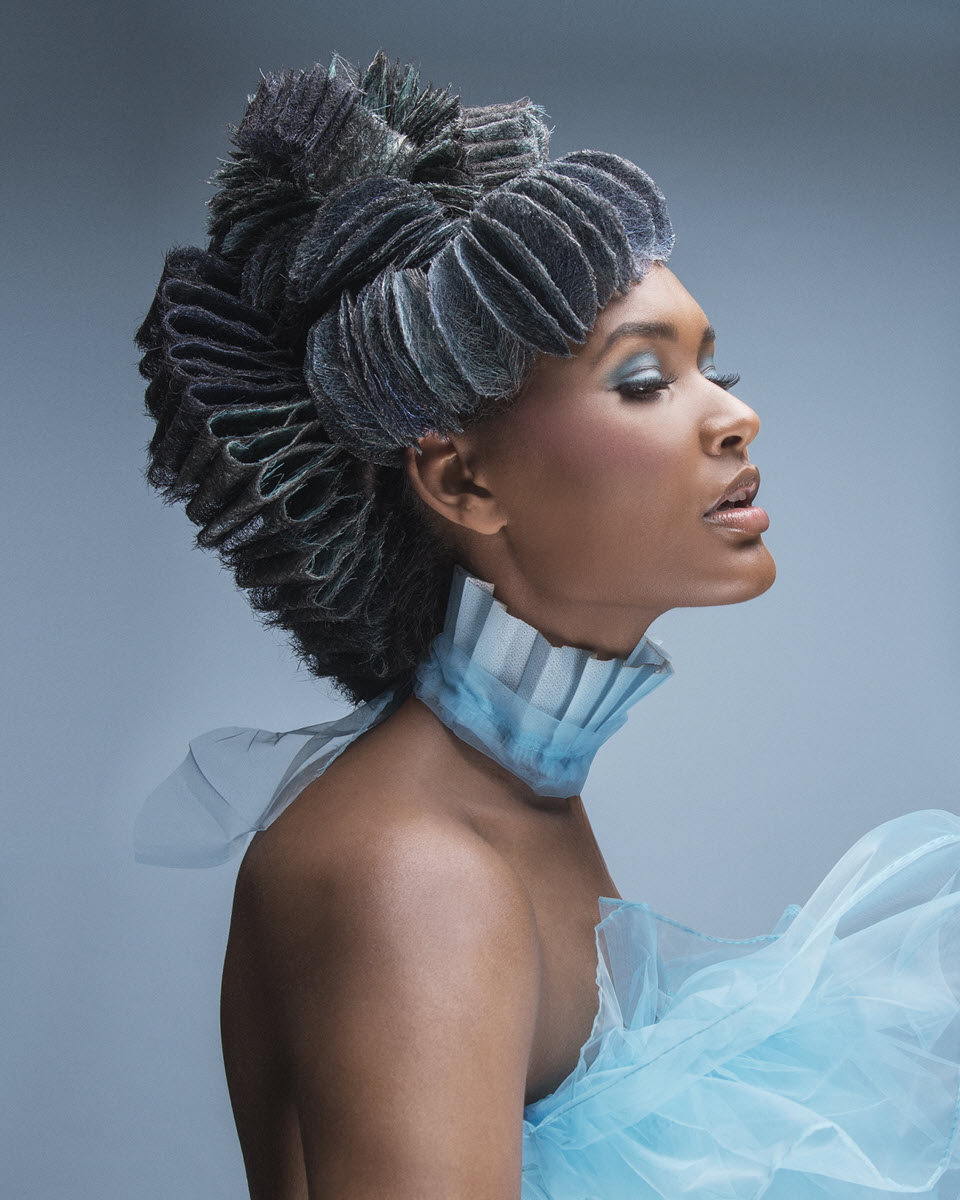 Source: Courtesy of PBA/NAHA Finalist Kali Jones for Texture
In response to the COVID-19 pandemic, the Professional Beauty Association (PBA) opened the entry period for the 2021 North American Hairstyling Awards (NAHA) with a revamp of this year's entry process. Introducing new categories and eliminating others, establishing new rules, and launching a series of interactive creative Instagram conversations, the PBA hopes to aid in navigating this new territory, and help artists create their most inspired NAHA collection ever. Entries opened on June 11th, 2020 and will close on October 2nd—which is an extended time frame to accommodate current federal and local #StayAtHome orders.

NAHA has been the most prestigious professional beauty competition in North America for over 30 years, honoring the salon industry's top artists who push the boundaries of skill and creativity. This year is undoubtedly different as it's a challenging time filled with uncertainty. The PBA is calling on all artists to unleash their creativity and show what we can do as an industry when we channel our energies and determination into artistry, connected by passion and united by beauty.

In this changed climate, the PBA highlights the following NAHA 2021 entry adjustments:
Two New Categories:
Inspiring Salon of the Year: The salon environment can be a place of community and belonging, a space of healing and empowerment. The best salons build a feeling of winning together when times are good, and sticking together when times are tough. The NAHA "Inspiring Salon" category celebrates salon culture, whether it's your salon environment or how your salon connects to the community.
Educator of the Year: They're mentors and teachers. They influence trends through innovative methods and techniques. They cultivate excellence and change lives. The NAHA "Educator of the Year" category recognizes those who make significant contributions toward elevating the industry's professional standards of excellence, honoring those who inspire, lead and teach us to be the best at all we do.
Eliminating Three Categories: "Nail," "Newcomer," and "Salon Design" categories have been eliminated from the 2021 NAHA program.
Previously Published & Non-Exclusive Submissions: This year, NAHA entry collections may be published prior to entry, and can be submitted to other regional, national or international competitions. The "Editorial Stylist of the Year" category also enables editorial work published in any consumer media outlet from September 1, 2019 through September 1, 2020 to be submitted, which honors editorial and session hairdressers who have an extraordinary ability to create innovative and award-winning looks for print and online media
NAHA submissions are judged online, in multiple rounds, by a blind panel of judges. The judging process is completely anonymous with no contact between judges or knowledge of artist names to ensure anonymity and fairness during the judging process. For specific category rules and to enter, please visit probeauty.org/NAHA to get inspired and learn more about the most prestigious night in beauty.