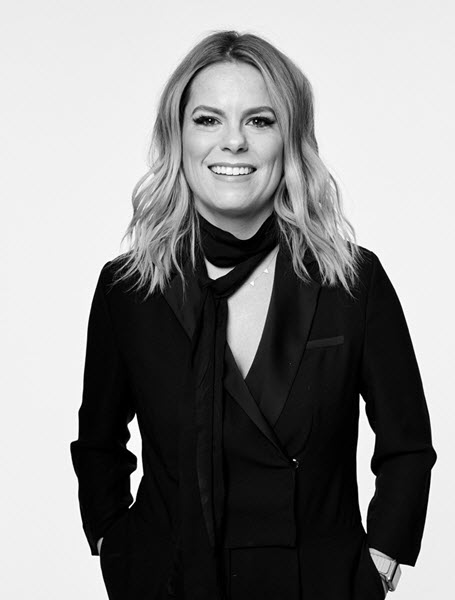 If you don't know Shelley Gregory (@shelleygregoryhair) by name, you definitely know her work. The Las Vegas-based colorist and stylist first shot to fame in 2015 with her viral candy unicorn haircolor transformation posts. And it wasn't long before she built up an Instagram following of 106K strong who regram, like and comment on her beautiful color creations on the daily. While perfecting her craft for the past 15 years, Gregory chose to focus her color work in recently to specialize in blonde, balayage and pastel colors. She also adds L'Oréal Professionnel Ambassador and SalonCentric Brand Ambassador to her growing list of credits. Check out the below and get to know the color master a little better.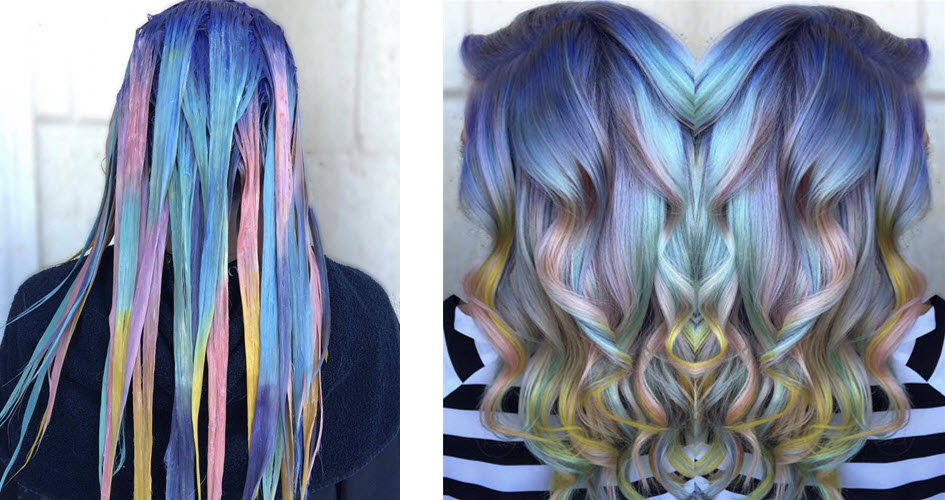 Photography: @shelleygregoryhair/Instagram
Was there an A-HA moment for you in discovering your passion for hair?
I can't pinpoint the exact moment, it was just always in me. Since I was little, I always wanted to play with hair, starting with my Cabbage Patch dolls.

Why did you shift focus towards blonding as a specialty?
I started out assisting and then went on the floor at a salon in La Jolla, Southern California, so it was a must know. Everyone by the beach wants blonde so I fell in love with the process of how to get there and how many different techniques there are.

What is something you wish you knew about the business before you got into it?
I wish I knew that you never stop learning and it's not a race, but a marathon. Your passion will keep you going so don't give up, and don't stop changing and improving.

What's the best piece of professional advice you've received thus far?
I've gotten so much great advice in my career. But, if I had to pick just one, it would be to always say yes because you never know─what you think is a small opportunity can lead to something much bigger.

Have you experienced a memorable moment as an educator?
I always remember when someone has a breakthrough moment right in front of you from something you taught them. That is such a great feeling knowing you could help their business. It's unforgettable.

How can colorists make the most of their education, time and money?
Invest in classes that you can take back to the salon and work into your daily business. And use those learned skills immediately. You will see your investment returned in no time.

What is a recent management strategy that has been successful for you or has successfully impacted you?
The front desk always called to confirm my clients two days before their appointment, but now I also send them a confirmation text 24 hours before to confirm. It saves a lot of scheduling headaches.

When it comes to color trends, what are you loving right now?
I'm loving how the blonde trend is super bright right now, but still with bold contrast either with a low light or shadow base. I hope this keeps going and includes even warm blondes. Golden blondes need to have their moment soon!

Are there any new techniques or products you're using to do color right now?
I've been doing a super heavy highlight with a tiny, thin-section foiling technique focused around the entire hairline. It gives a nice bold and bright blonde around the entire head, so however the client wears their hair, you see brightness.

What is your #1 social media practice?
I only post what I know I would stop scrolling to look at. Instagram is so saturated with hair photos that if you're not posting your best and most captivating photos, they will get lost in the shuffle.

If you weren't doing hair, what do you think you would be doing?
I would probably be a makeup artist―it's another obsession of mine.

Photography: Courtesy of L'Oréal Professionnel
About Expert
Maureen is a veteran beauty and style editor having worked at AmericanSalon, Woman's Day, People StyleWatch and Teen Vogue, and a contributor for CR Fashion Book, Well + Good, Elite Daily and Glam. You can find her reporting on the latest trends from backstage at New York Fashion Week, interviewing celebrities and beauty industry heavyweights, and fashion styling for editorial photo shoots. The self-professed product junkie, super foodie and wannabe hand model is obsessed with rose gold jewelry, the NYC Flower Market and planning her next big getaway.